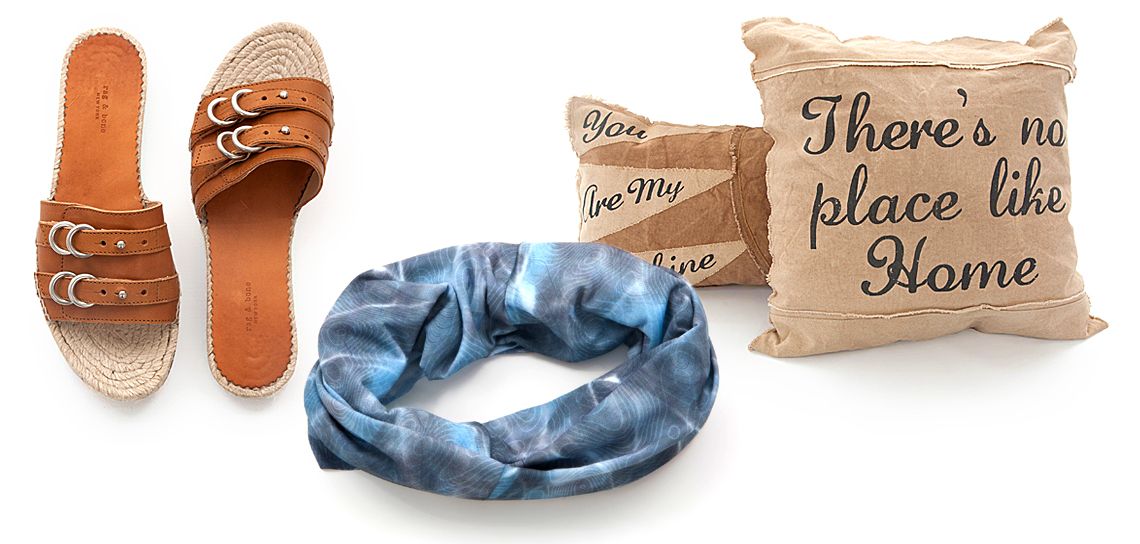 Photos by Kleinpeter Photography
These chic touches add elegance when spending the night under the stars. A comfortable maxi, romantic lighting, and a welcoming rug are just a few of our favorite picks when it comes to keeping the great outdoors glamorous.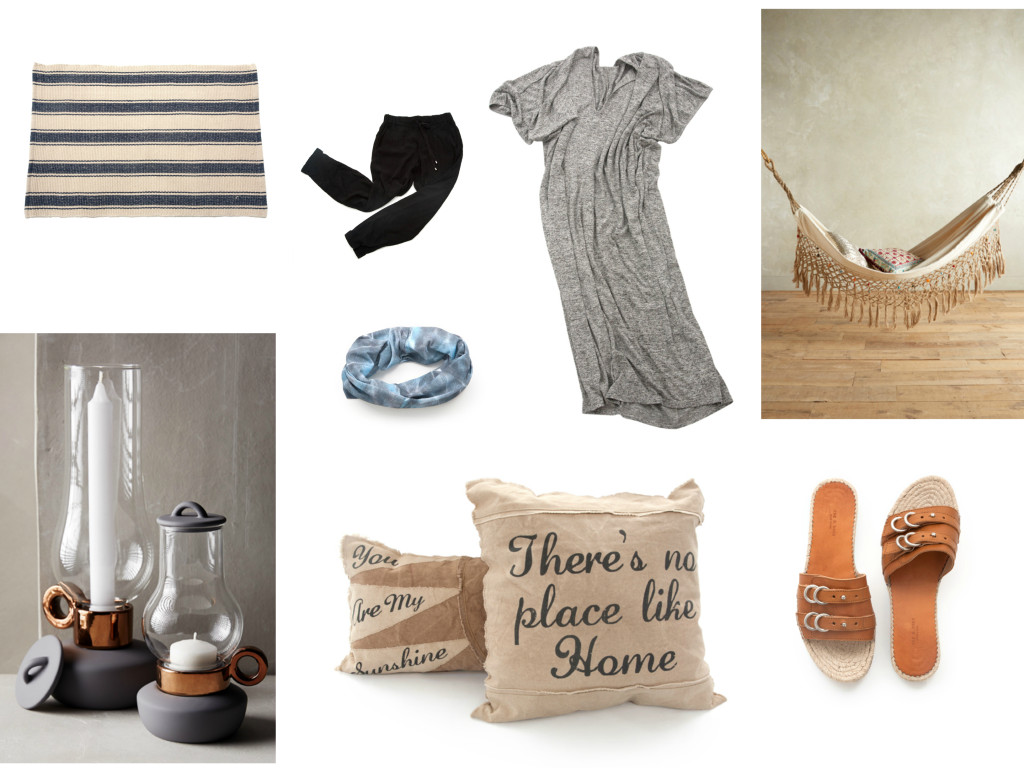 Clockwise from top left: Hand-woven welcome mat, $33, LD Linens & Décor; Cuffed crop pant, $134, Edit by LBP; Kaftan maxi dress, Riller & Fount, $218, Edit by LBP; Beaded jute hammock, $148, Anthropologie; Shoes, Rag & Bone, $295, Edit by LBP; No place Like Home pillow and My Sunshine pillow, Primitives by Kathy, $67 and $42, LD Linens & Décor; Original Buff headwear, $25, The Backpacker; Porcelain lanterns, $47–$57, Anthropologie.