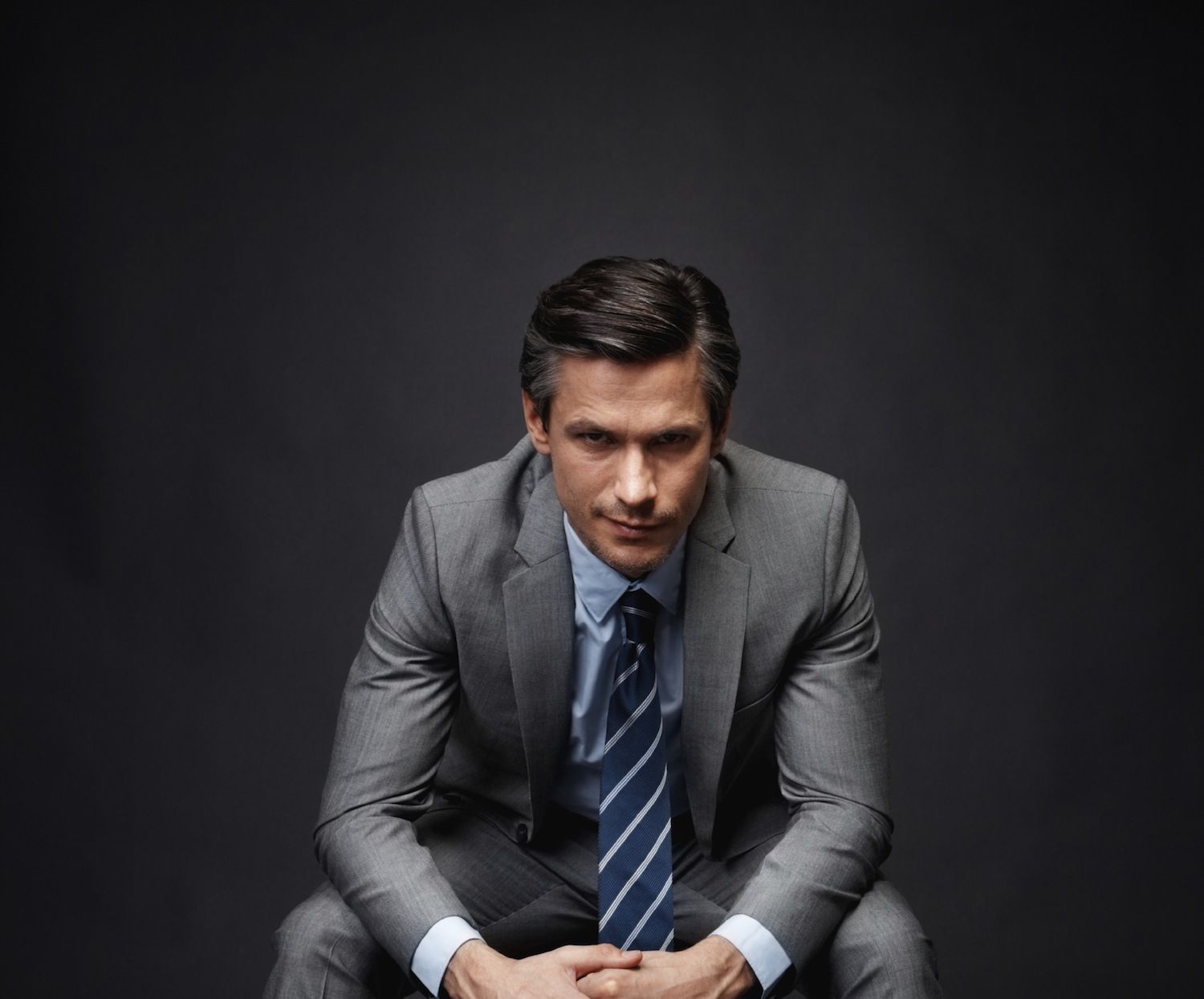 Vanity sizing now affects men's apparel, too
A man notices the waist on his trusty pair of jeans is a bit tight. He shelves the pair, just for the season. "I'll get back into them soon," he lies to himself and vows to make use of his gym membership. His wife takes him to a men's clothing boutique, the sales clerk hands him a pile of jeans, and he finds a pair that fits. He checks the label with wonder and thinks, How am I still in a size 34? … I've still got it! He swaggers up to the counter and asks if he can wear the jeans out of the store. Vanity sizing strikes again.
"Vanity sizing is all over the industry," says Keith Kimbel, owner of Loft 3H. "It's more harmful than helpful, but maybe it does make people feel better."
Vanity sizing—the trend of upping the dimensions of garments while keeping the sizes the same—has been going on for years in the women's clothing industry. Local storeowners say it's a marketing ploy invented by manufacturers and advertisers to make women feel better about themselves. But it seems men are starting to notice the difference, too.
"What I like about menswear is that I know I wear a specific size that actually represents a real measurement," says Jeff Noel, a creative director at PMG, Austin, ad agency and Baton Rouge native. "So if I wear a 30 somewhere, then I should go to another store and get a 30 there also," he says. Vanity sizing is a "slippery slope," he says, "because once it catches on, then 30 becomes the new 32, in a few years 28 will be the new 30 (thus a 28 is really a 32), and so on. At that point just call it small, medium and large," Noel says.
Kimbel says his customers get discouraged over small, medium and large labeling. "They don't want to buy something with 'L' on it, even if it does look good on them. That's the reason why they do vanity sizing—to make people feel better about buying a bigger size. It's all about sales. That's why corporate retailers have done it—because it sells products faster," Kimbel says. "It also depends on the designers. Different manufacturers are manufacturing differently."
Kim Litel, owner of Denim Library, agrees. "If you have a denim that's a low rise and fits along their hips, like Diesel, that's true to size. If it's higher rise and fits around their bellies, where men carry their fat, that's where the vanity sizing comes in," Litel says. It happens a little bit in denim, she says, but in shirts, vanity sizing is everywhere.
"So much is dependent upon the individual manufacturer and who that manufacturer is targeting," says Mitch Ostrow, owner of Archipelago men's boutique in Towne Center. "For example, a product of Italy driven toward 18- to 30-year-olds is going to be a slimmer cut, more fitted. In some cases, they will deliberately be a size and a half smaller, so the guy is a fit. Sometimes they'll purposely allow a lot more room in the shoulder or arm area if they're targeting guys who are [weight] lifters." Ostrow says at Archipelago, they tell every customer to forget the size. "It's about the fit. It's about the look," he says.
That may work for most men, but apparently many women are wedded to a number. "Some women, if you tell them it's a 4, they won't look at it. If you say, 'You need a 6,' they won't shop with you," says Ostrow, who used to work exclusively in the women's clothing industry. "It's a psychological thing for a lot of women. Do I believe that some manufacturers have purposely lowered their numbers? Sure, sure. They'll do anything."
Where the need for vanity sizing wanes, however, is in shopping for jeans. "I'll argue till I'm blue in the face with more conservative women that come in here because they won't get the jeans small enough," says Litel. "Prices of cotton have gone up astronomically. Textile manufacturers are now all coming out with cotton that's woven with stretchy stuff. Some women will insist they're a 28, when I think they're clearly a 26 or even a 25," Litel says. She says it's already hard enough finding the right size in denim because of vanity sizing, but all the new stretch in denim only exacerbates the problem. "Nobody wants to have skin-tight, sprayed-on jeans, but that's the way they'll look when you're in the store. In 10 minutes, they'll stretch out to normal size. But if you insist on buying a bigger size, in 10 minutes, you'll be hitching them up."
So while you might not have to work out quite so hard to fit into your favorite size anymore, don't let the number fool you. For women and men alike, traditional sizes are a thing of the past. Whether your new size is bigger or smaller than what you're used to, take the advice of Ostrow and turn a blind eye to the tag. After all, he says, "it isn't about what the label says, it's about the fit."