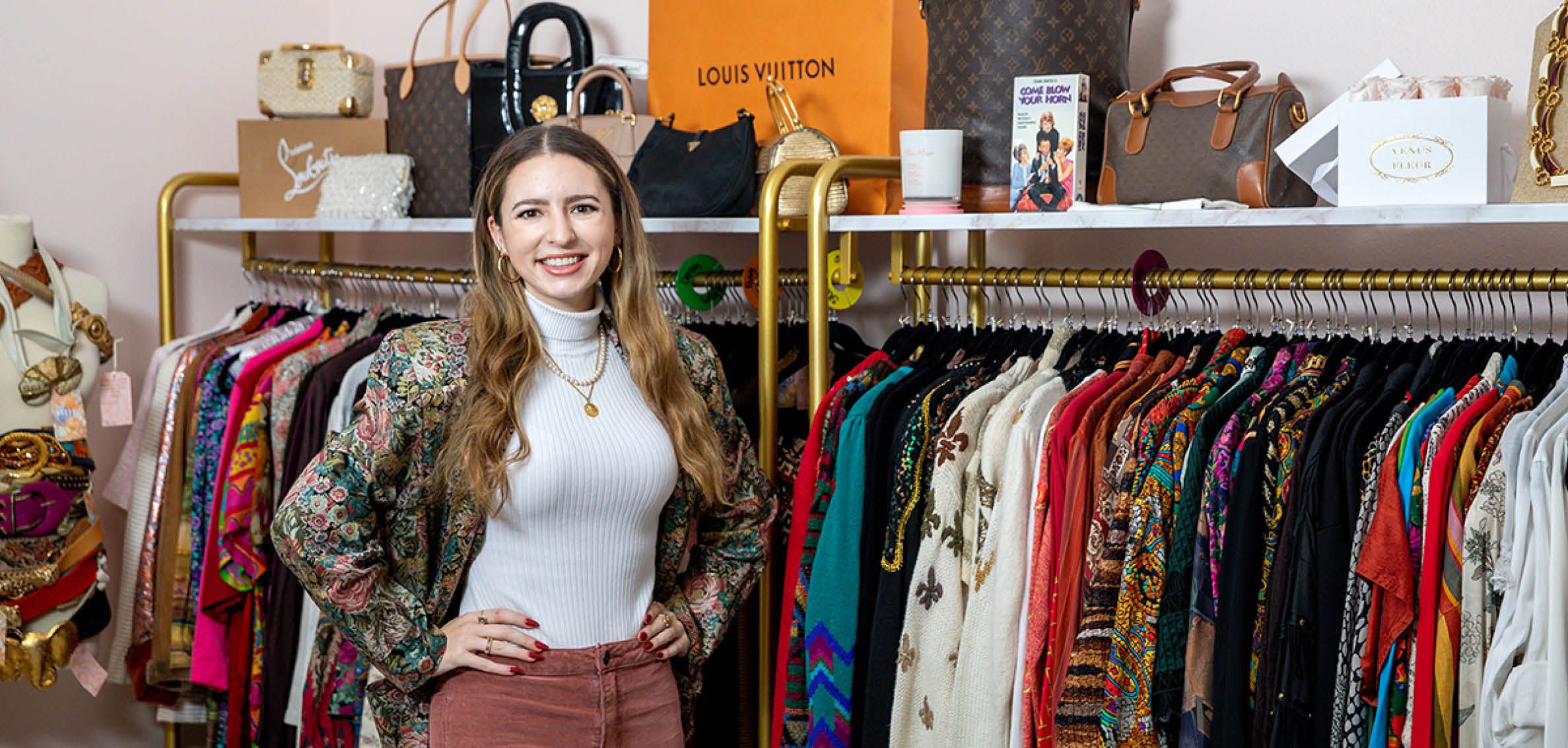 Emily Underhill brings luxury vintage style to Baton Rouge
---
'One of my wishes, in being here in Baton Rouge, is to open people up to the idea of buying secondhand—shopping sustainably, and being more intentional with clothing, wardrobe and fashion choices," says Emily Underhill, the entrepreneur and sustainability advocate behind newly opened, appointment-based luxury vintage showroom Silibi.
Silibi (pronounced Suh-lee-bee), which launched virtually last fall and opened as a brick-and-mortar showroom in October, may come across as a term related to high fashion or a far-flung destination. Rather, Underhill reveals, it is a word she made up entirely: an acronymized title that stems from the phrase "See it, like it, buy it." 
Her entrepreneurial (and fashion maven) spirit surfaced from a young age growing up in Baton Rouge: In kindergarten, she got into a spot of trouble for starting an underground business selling pencils to her fellow classmates. As a child, she created outfits for her Barbies. In high school, she launched her own fashion line, Tidal Clothing, upcycling thrift store finds that she sold to college students at LSU.
A penchant for unearthing vintage treasures is both a family trait and lifestyle. As a young girl, she recalls helping her father box items he had refurbished to sell-worthy status on eBay. Her grandmother often took her to yard sales on weekends, and visiting thrift stores was how she spotted design ideas, allowing her to create a bespoke wardrobe while still in high school. 
A chance conversation about fashion merchandising led Underhill to consider that a career in fashion was possible. When she applied for college, she aimed for the best, gaining admittance in 2014 to the Fashion Institute of Technology (FIT) in New York City, the epicenter of global fashion, where she says a new level of creativity and passion was unlocked. Her focus on sustainability ran deep enough that she minored in ethics and sustainability.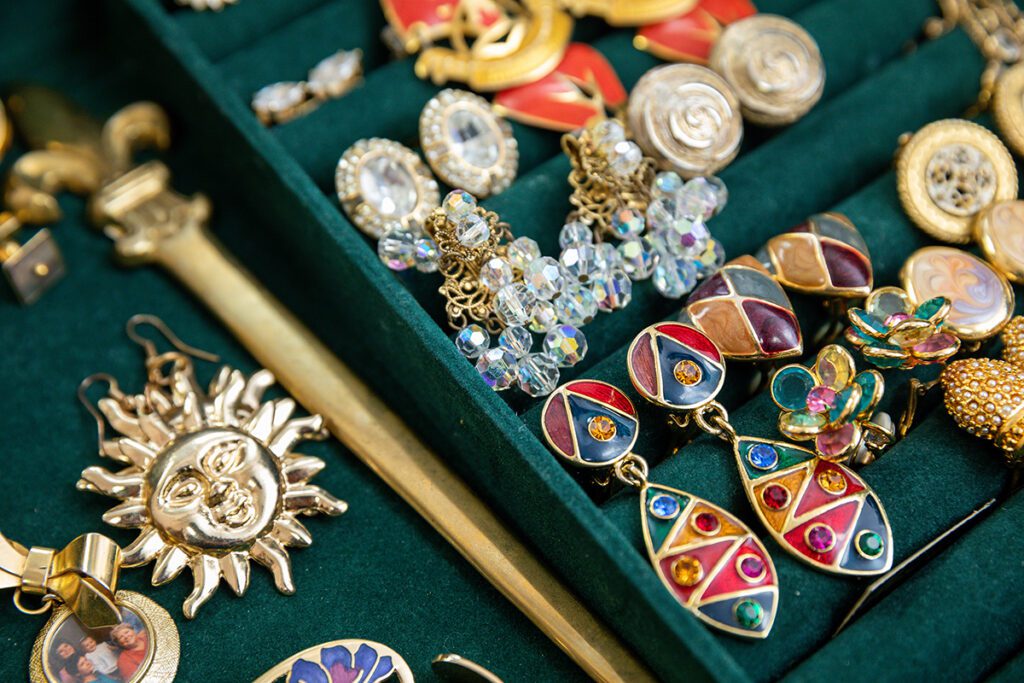 During her time at FIT, Underhill spent a year abroad in Italy, studying fashion in Florence, attending runway shows in Paris, and visiting factories that made designer goods for the likes of Hermés and Gucci. "It was incredible being in Europe, to see what people were ordering and what the new trends were," recalls Underhill. "So many different things opened my eyes to how big the world really is, and how much is possible within it."
After graduation, she entered the world of the high seas, serving as an international shopping guide for guests aboard luxury cruises for Holland America, Norwegian and Disney cruise lines. She honed her clientele skills and expanded her global horizons, advising guests on where to buy the best of Tahitian pearls in Hawaii, opals in Mexico, leather jackets in Italy.
That dream job came to a crashing halt when the pandemic hit in early 2020. With New York City rapidly shutting down, she moved back home to Baton Rouge to determine her next chapter. And inspiration arrived in a most unusual form.
That summer, spurred by the upheaval of pandemic-era life, Underhill took an epic fashion-fueled road trip, crisscrossing the country with a friend in a maroon 1985 Dodge Ram camper van (christened "The Vandemic") converted into mobile living quarters. Traveling through nearly 30 states, with a National Parks pass in hand, they stopped in small towns and frequented estate sales, thrift shops and antiques stores, selling their finds along the way and supporting small businesses whenever they could.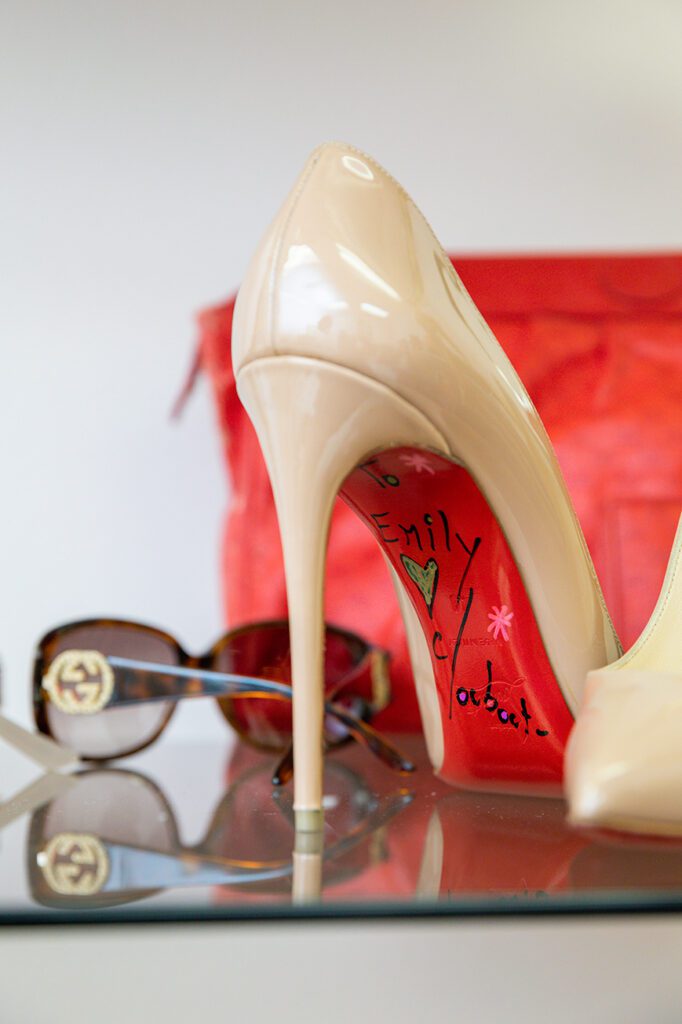 It was at that point Underhill realized what she wanted to do next: launch an entrepreneurial venture where she was buying with purpose. For years, she had privately styled friends, scoring  hard-to-find vintage pieces. Now it was time to share that talent with a wider audience, and thus was born Silibi.
She carries designers everyone knows (Louis Vuitton, Gucci, Chanel, Christian Dior), with those perhaps lesser known (Rachel London and Philip Hulitar), and covetable finds like the black dress featured on the poster for the 1963 film Come Blow Your Horn. She takes meticulous pains to have every piece she stocks professionally cleaned, checked and mended.
Since opening this fall, she has brought the Silibi experience to multiple pop-up events in the area. Up next is a celebration of femininity, The Silibi Sleepover, set for March 19 in New Orleans, where she will unveil collections of vintage lingerie from Givenchy, Valentino and Christian Dior (many still with their original tags). Tickets include an onsite portrait session with a New Orleans photographer.
Underhill's vision for the future of Silibi includes building out a bigger showroom and launching a full-scale virtual boutique. But that's not all—she also hopes to create destination shopping trips to New York or Italy next year, and offer additional styling services. 
"Every day when I'm out sourcing, I'm learning the history of these pieces—about new designers who came before me, different labels and lines," Underhill says. "It's more than just a garment."