Eight reasons to bring back the '80s
Don't you forget about the '80s just yet. We're taking it all the way back to the age of shoulder pads, sequins and the Brat Pack for some totally awesome outfit inspiration with expert vintage stylist and '80s connoisseur Josh Holder, owner of Time Warp, who gives us tips on how to give the look a distinctively modern twist (hint: forget the blue eyeshadow and neon scrunchies) in order to create the ultimate nostalgic look that is more than just a costume, but a fashion statement.
So sit back, relax and crack open a fresh bag of Razzles as we run down the top eight reasons why your wardrobe needs a little '80s infusion, with a little help from local model Kesley Bourgeois.
---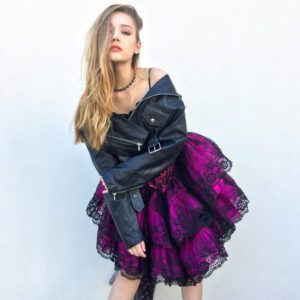 8. Big
According to Holder, when it comes to '80s fashion, it's go big or go home. From structured shoulders to glitter to accessories, no decade demonstrated throwing discretion to the wind quite like the age of Molly Ringwald, Cyndi Lauper and, of course, hair bands. However, while that motto makes for some of the most memorable ensembles, Holder suggests toning down either the top or the bottom to give the look a twist that is distinctively up to date.
"In the '80s it was definitely 'the bigger, the better,'" says Holder. "While I've seen perms coming back, believe it or not, to update the look, I would say go big on the top or the bottom, but not both."
---
7. Working Girl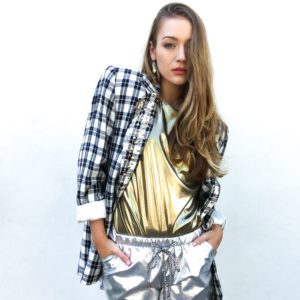 "Women were head bitches," says Holder. "The shoulder pads, leather and increase of separates instead of dresses were a result of females taking charge."
For Holder, this simple fact is one of the main reasons that the '80s has become such an idolized decade. Women were taking over the driver's seat when it came to their own fate and it had some shocking results in the form of fashion. Oversized jackets, peg pants and shoulder pads helped create a new image of what it meant to be female–breaking away from subdued sundresses and moving into out-of-the-box ensembles that spoke to a newfound strength and confidence because "she works hard for her money."
---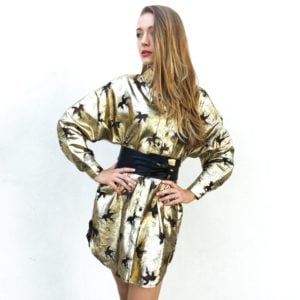 6. Always Something There to Remind Me
Holder notes that the '80s were the last decade before the era of fast fashion. Because of this, pieces from the time period are not only better quality, but also have a much more storied past.
"I consider clothing to have a soul," says Holder. "I wanna know who used to wear each piece. I wanna know about the fabrics, the embellishments, the collars. You can't buy pieces like that today that are so well made and personalized. The '80s were really the last decade of fashion that wasn't mass produced."
Importantly, a lot of the statement pieces that defined outfits in the '80s were actually recycled from decades prior–think Molly Ringwald in Pretty in Pink. According to Holder, vintage played a big part in making '80s looks one-of-a-kind expressions of the wearer.
"Each decade is just a reinvention of the previous decade," explains Holder. "It just takes a little exaggeration to make it fresh. In the 1980s they were reviving '40s and '50s style with things like big skirts and tied-up shirts."
---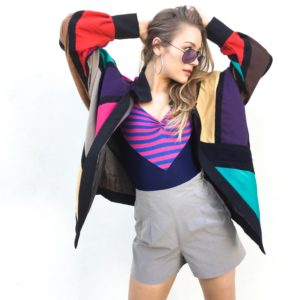 5. Let's Get Physical
Athlesuire is a look that is hot now, but Olivia Newton John did it first by fusing iconic brightly colored workout gear into everyday life. Holder suggests grabbing a more readily available one-piece bathing suit and pairing it with fringed shorts and a jacket to create a fun look that is still something you would likely still find gracing the Instagrams of celebrities at festivals like Coachella.
"Vintage full-body bathing suits are a great way to layer," says Holder.
---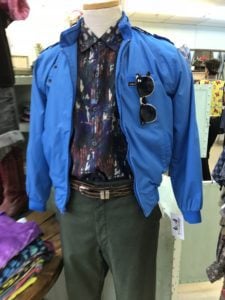 4. Sharp-dressed Man
From Jake Ryan to Ferris Bueller to Maverick, the '80s were filled with heartthrobs. One common theme among them: they knew how to dress. Mixing patterns, colors and styles made men in the 1980s stand out from the rest. And if they were insecure underneath those skinny ties, concert tees and neon shorts, it certainly didn't show.
"The funkier and more fun, the better," says Holder, who suggests grabbing a brightly patterned button-up and pairing it with some tailored pants and a statement shoe. Or, for the fearless, Holder pulls out some pink and yellow zig-zag patterned "jams" and pairs them with a Hawaiian button-up shirt. "It's all about either matching completely or picking completely contrasting pieces to create a unique look."
---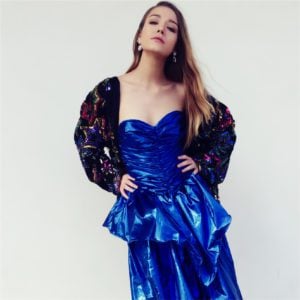 3. Video Killed the Radio Star
The ultimate definition of the '80s–the rise of MTV. Not only did the channel inform what to listen to, but the bright, energetic and sometimes strange videos that aired day and night on the station also influenced what, when and how people were dressing, a lot like social media today.
"Music videos were pushing people into different styles and making people want to wear certain things," explains Holder. "Fashion mimics art of the moment, and this definitely gave it a whole new vibe."
And, thanks to technology, these artistic influences live on today, with the style of artists like Madonna in "Material Girl" and "Like a Virgin," George Michael in "Faith," and so many more, continuing to spark something in the people, young and old, who continue to watch and enjoy the songs' videos.
---
2. True Colors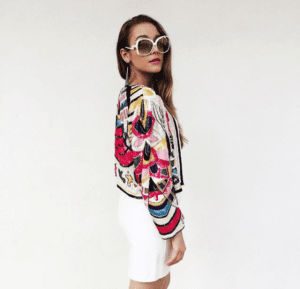 Holder's favorite part of the '80s? Individuality. When you look back at the over-the-top looks that characterized the decade, one thing sticks out to Holder: the absence of conformity. The mixing and matching of decades, patterns, colors, shapes and more gave people the artistic license to make every outfit a unique expression of their personal style and interests.
"'80s fashion was, and is, all about putting your personal stamp on an outfit," says Holder. "I think social media is actually helping to bring that back today. It's all about being comfortable in your own identity–really embracing who you are."
---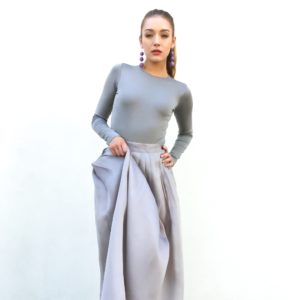 1. Footloose
No '80s scene would be complete without a good dance party, and the Emerge Center, a local non-profit that works to offer communication, behavior and development treatment to all Baton Rouge families who need it, is bringing the '80s back to life at its annual fundraising gala on Saturday, May 19. This year, the bash is titled "Emerge Into the Journey" and will feature crowd favorites The Molly Ringwalds, who will open up for former Journey lead singer Steve Augeri.
The party will offer the perfect chance to dust off those vintage pieces you have been saving in your attic, or to find some new ones among the treasure-laden racks of Time Warp. From now until the gala, Holder and his team are offering 15% off all purchases made in preparation for the gala.
For more information on the event, and to purchase tickets, visit the event page here.