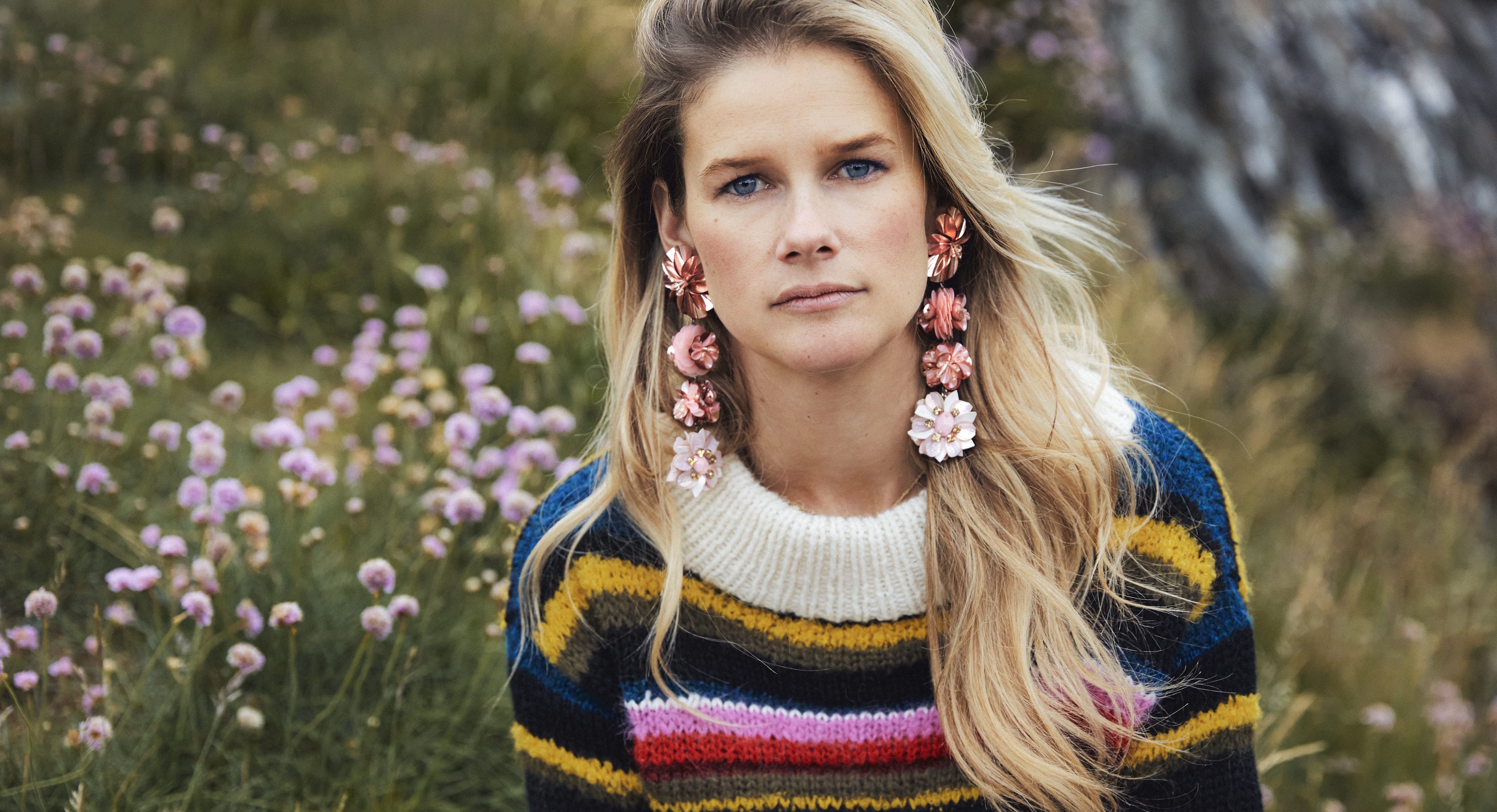 Designer Mignonne Gavigan Smith on life, love and the art of accessorizing
On a safari in Africa with her husband Gray, designer Mignonne Gavigan Smith was awestruck when a neon bird swooped through the air, passing just inches from her face. Striking a strong contrast to the barren desert landscape, the lilac-breasted roller, Kenya's unofficial national bird, is known for its vibrant feathers, with blue tail feathers blending into a pink stomach and green head. And while sightings of the species are not uncommon, the encounter was no less moving for the young designer, eventually inspiring what she says might be her favorite piece yet–her bird earrings.
Like the brightly colored animal, Smith arrived to a sea of neutrals when she first entered the New York City fashion scene in the early 2000s after returning from a stint at Parsons Paris. Rather than working to conform to her surroundings, the North Carolina native embraced the art of standing out. Remaining dedicated to her own personal style, she continued to infuse her wardrobe, and her life, with the colors that brought her so much joy against the gray cityscape that the Big Apple is known for while working for designers from Michael Kors to Loeffler Randall.
"My rule when it comes to personal style is if it makes you feel good–if it makes you happy–don't be afraid to just wear it," says Smith, who took the leap into entrepreneurship in 2013 with her namesake brand Mignonne Gavigan, just months after making a major impact with a makeshift necklace she had fashioned out of a spare piece of fabric from a runway dress she was draping. "I find inspiration everywhere and, with my pieces, I really try to capture an overall feeling."
From cracks in walls to patterns in grates to the way the light shines on a particular morning, Smith's creativity flourishes through observation and exploration on both trips abroad as well as simple trips to the grocery with her one-and-a-half-year-old son Fields.
"I am always looking to keep learning and keep understanding everything around me," says Smith. "I love finding new techniques to be inspired by and to incorporate into my pieces."
Intricate hand-beading and thread wrapping are among the handcrafted methods that come together to bring to life the moments Smith is working to capture through bold and out-of-the-ordinary designs. With everything from Champagne bottles to dangling wings to new versions of her original scarf necklace characterizing the stock, the designer says she hopes her creations do much more than just complete an outfit. Rather, she wants her designs to spark something in each and every person who wears them.
"I had a woman tell me that she wore one of my pieces to a boardroom meeting and it gave her that extra confidence to command the room," says Smith, noting her love for the endless ways her pieces can hold significance for their wearers, who often include celebrities like Jessica Biel and Nina Dobrev. "There's just something so empowering when people take notice of what you're wearing. You carry yourself differently."
And as a mother and entrepreneur, she believes confidence is key to success in both the professional and personal spheres, and she is dedicated to sharing this success with her growing customer base.
"I want to be huge," she explains. "But I am all about maintaining our integrity and making sure our quality is always there. At the end of the day, for me, it's all about telling a story."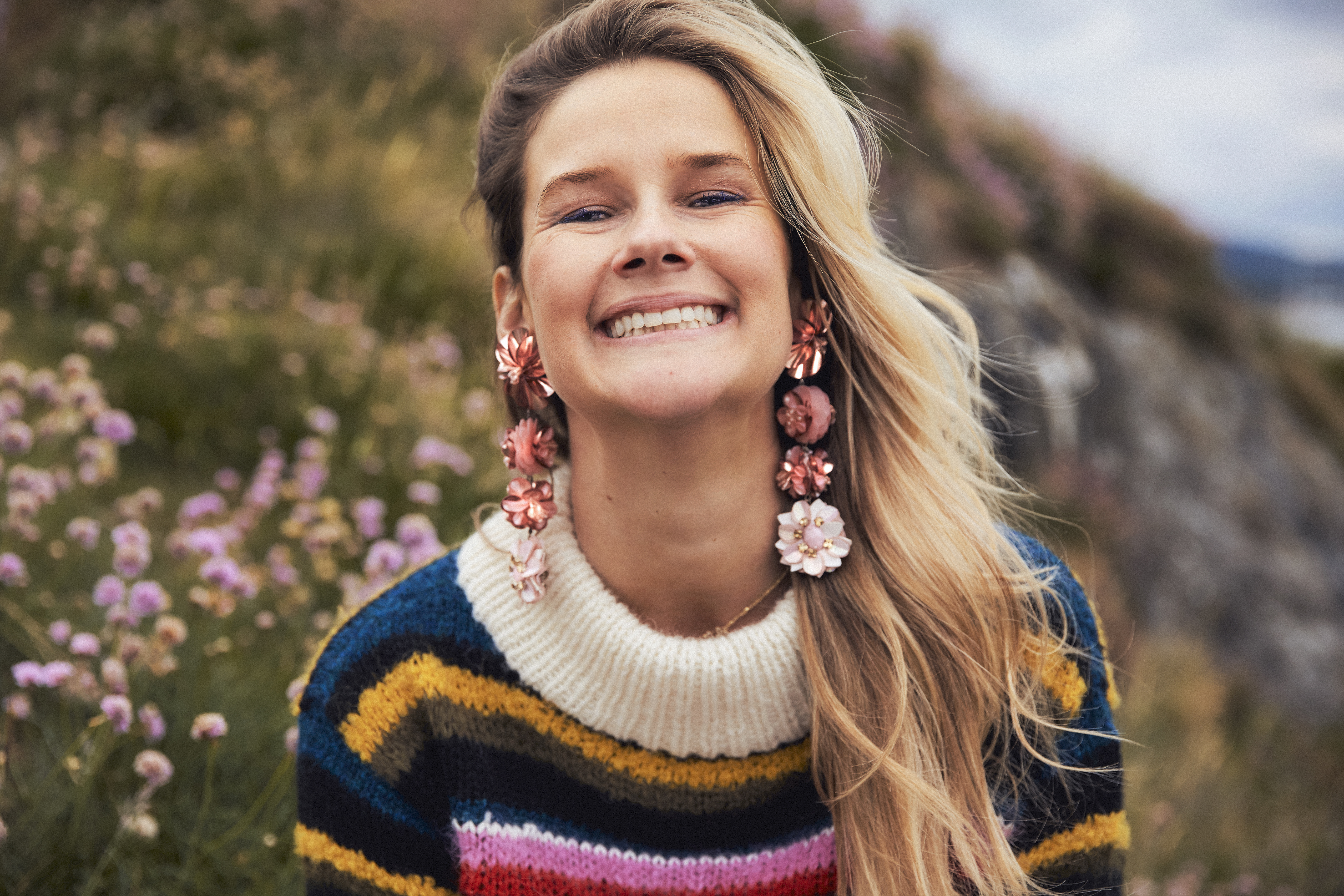 Smith's designs are available in Baton Rouge at Aria, as well as Anthropologie. And for more on the whole Mignonne Gavigan brand, visit mignonnegavigan.com or follow the brand's social media here.