Cyber style: Local fashion bloggers share their secrets
Three local ladies with laptops share their secrets to balancing careers and fashion blogging
---
There's something admirable about a woman who shines effortlessly in fashion each day of the workweek—yes, even on those dreaded Mondays and humdrum hump days. But it's absolutely praiseworthy when that stylish spirit extends off the clock and into other ventures. The three local women featured below do exactly that by sharing their personal style through popular fashion blogs, all while juggling other full-time jobs.  
---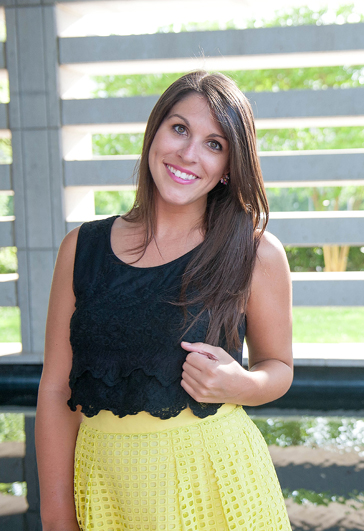 LESLIE PRESNALL
When she's not teaching seventh-grade English, Leslie Presnall publishes an ode to style, local culture and journalism with her trendy blog Southern Flair. She also founded the Baton Rouge Fashion Council in 2015 to help highlight the work of local designers and fashion retailers.
How did you get started in fashion?
I graduated from LSU in mass communication with a minor in textiles, apparel and merchandising. I interned for a fashion and beauty magazine in New York City one summer and then moved back to New York after I graduated. While I loved it, I really missed the South. Fashion blogs were starting to emerge around this time, although they weren't as popular as they are today. I had a few I followed and really just thought, "I can do that!" I thought it would be the perfect way to combine my passion for journalism and fashion while pursuing another career in education here in Louisiana.
How do you balance your day job and blogging?
I'm a middle-school English teacher full time, so balancing blogging and the Baton Rouge Fashion Council is definitely challenging and takes some self-discipline (which I'm still working on!). I've really had to work on time management and organization to make sure everything gets done. I schedule everything I need to accomplish in a day, not only work and blog tasks but even little things to make sure I get some "me" time worked in. On a normal day I wake up around 4 a.m. to take care of important tasks before the day really begins. This is the most productive time for me, so I spend it writing posts, scheduling social media or responding to emails. I also work on my blog later in the evenings and use the weekends to tackle bigger projects and photo shoots.
What trends are you looking forward to for spring and summer?
I'm definitely excited for bright colors, floral patterns and off-the-shoulder necklines and cutouts! This cutout trend is happening in shoes as well—there are lots of spring ankle boots that have unique cutouts or a perforated finish that give them a fun, modern twist. I'm planning to travel a bit, so I'll be looking for comfortable and cool travel outfits and sundresses paired with comfortable walking shoes.
---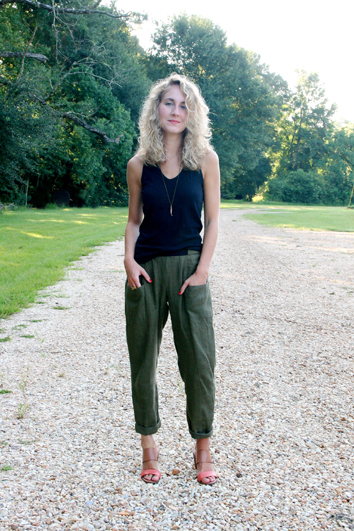 SARAH BARNETT
Sarah Barnett schools readers in fashion by blogging for Think Twice Style and 225 magazine while also teaching middle school. Her style is eclectic, with a dose of simplicity paired with whimsical vintage and thrifted pieces.
How did you get started in fashion?
I first became interested in fashion when, at an early age, I refused to wear blue jeans. My Levi's had to be pink or purple. Blue was blasé. I have always been inspired by my mother's and grandmother's style. They are always so put together and still never leave out their own personality.
How do you balance your day job and blogging?
Balance is tough! It is difficult to come home and talk about fashion when you smell like middle-school cafeteria, but I take time on the weekends to decompress and be frivolous with my closet.
What are you looking forward to for spring and summer?
I love the safari vibe in combination with florals. It's very Victorian and Edwardian South African settlement. I also see a revival of the classic crisp white shirt. Different shapes are being shown with it and I like that new take on such a classic, basic piece.
---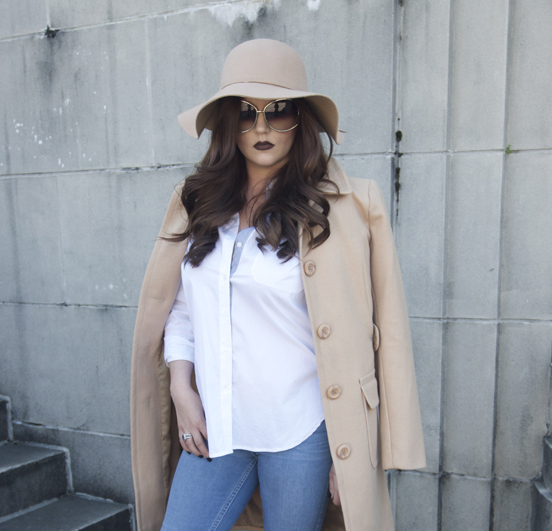 HAYLEY TAYLOR
Fashion, fitness and travel collide on Styled & Taylored. Hayley Taylor uses her blog as a creative outlet when she's not working as a hospital patient relations specialist or running on the treadmill.
How did you get started in fashion?
I've always loved fashion. I just wasn't always good at it until a few years ago. I think my style really evolved after college when I began having to dress myself for work. I am truly inspired by Brooklyn Blonde blogger Helena Glazer's style. I think I'm her biggest fan. Everything she wears is just so effortlessly beautiful.
How do you balance your day job and blogging?
I work on my blog on most evenings after work and on Sunday mornings. I also wear several outfits per photo shoot, and that saves a ton of time as well. I don't do a lot of cooking, so I use that time to work on blogging.
What are you looking forward to for spring and summer?
Wearing the oversized floral trend and lots of tangerine. I think it'll be the go-to color this season.