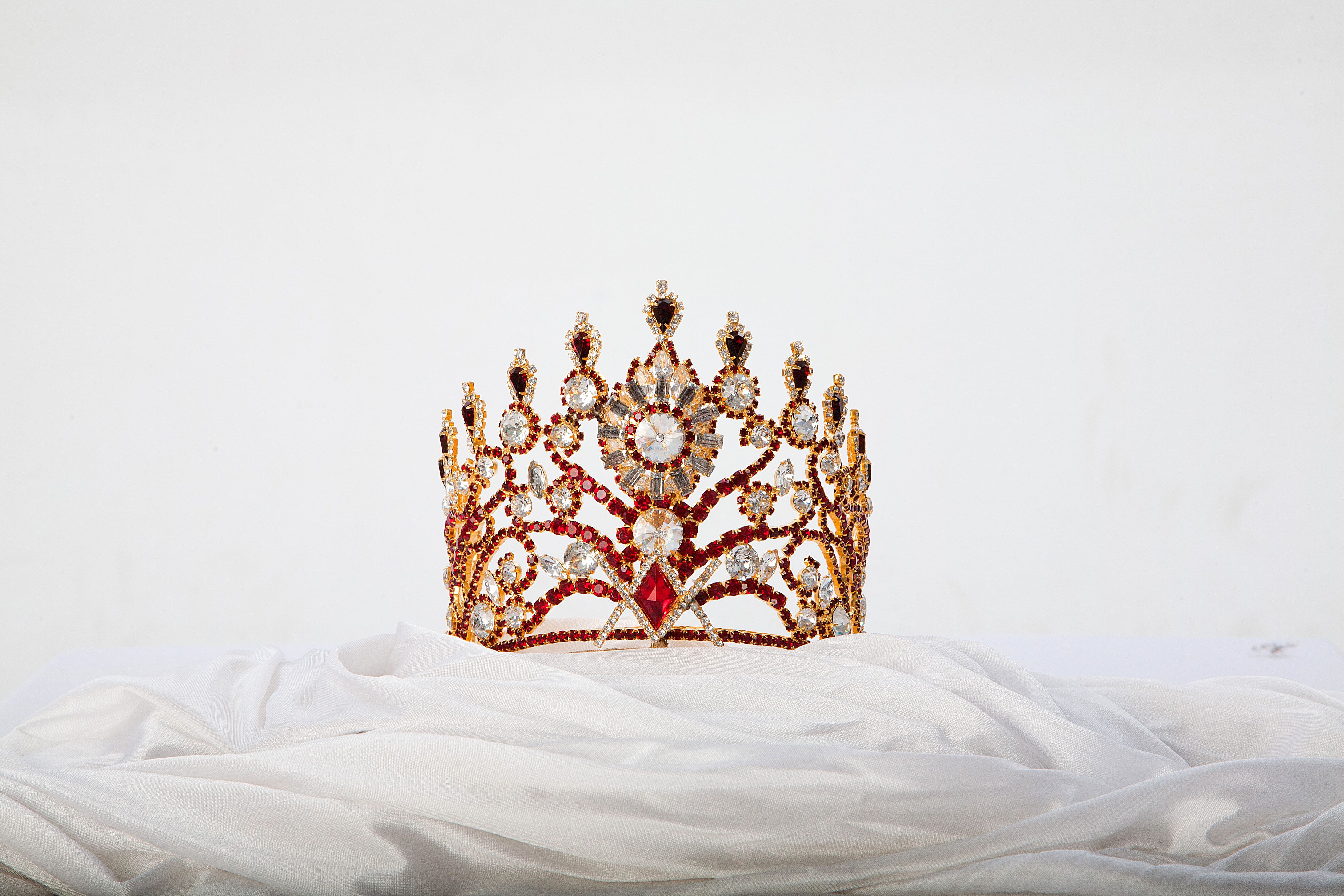 Crowning glory: Camilla Ford's Mardi Gras creations
---
The crown room that lies in the back of Camilla Ford's boutique, Gabriella Rothschild's, is filled with sparkling creations from Mardi Gras seasons past, present and future. Looking at the dozens of crowns, scepters, goblets and more, Ford fondly recalls the inspirations behind each piece, delving into the history of krewes, as well as the families who make them up.
"The time and effort that goes into the costumes and accessories is a testament to the value of the tradition," explains Ford, who is currently working on designs for more than 30 krewes. "One special piece was a scepter that was passed down from a father who had passed away. By re-imagining the scepter, the man was able to bring his father with him to the ball. It was really special for not only him, but his entire family."
With an eye for dazzling detail, Ford meets with each individual "royal" to create pieces that could only be conceived in the imagination. Incorporating elements from giant prism crystals to boats and a completely jeweled phoenix, nothing is impossible for Ford and the team at Moans Couture that brings the handmade pieces to life. And while each crown, scepter or other royal embellishment takes weeks to create, the end result is worth the wait for those expectant royals who will reign over carnival season.
"You put a crown on someone and they grow three feet," says Ford with a laugh. "It's amazing to see, really. All of the sudden they truly become a king or queen."
To learn more about Ford and her crowning creations, visit gabriellarothschilds.net.