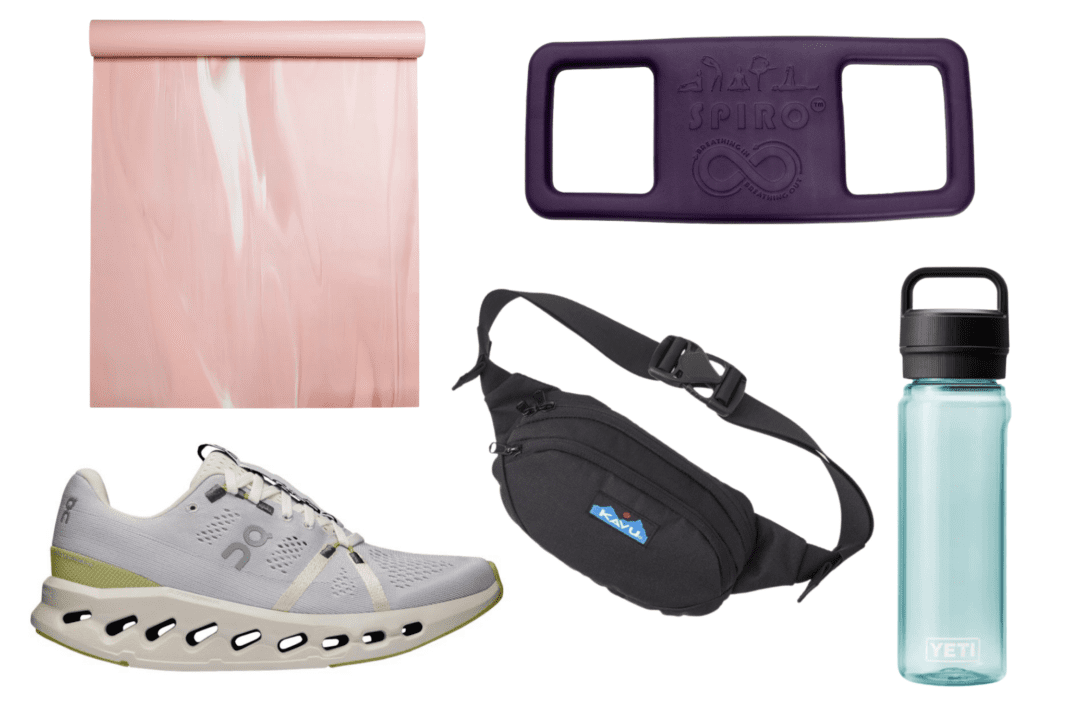 Athletic accessories to enhance your next workout
If you need a little motivation for your next workout, a new athletic accessory might put the pep back in your step—or floor routine.
While the kids are getting their new pair of tennis shoes for the start of the school year, treat yourself to a pair, waist pack or water bottle for walks in the early morning or late evening. If your routine includes floor work, consider replacing your old mat or adding a new one into the rotation. Yoga lovers should also check out Spiro Stretch. Designed by Baton Rouge yoga instructor Elena Keegan, the tool could be used to improve on posture, flexibility and balance.