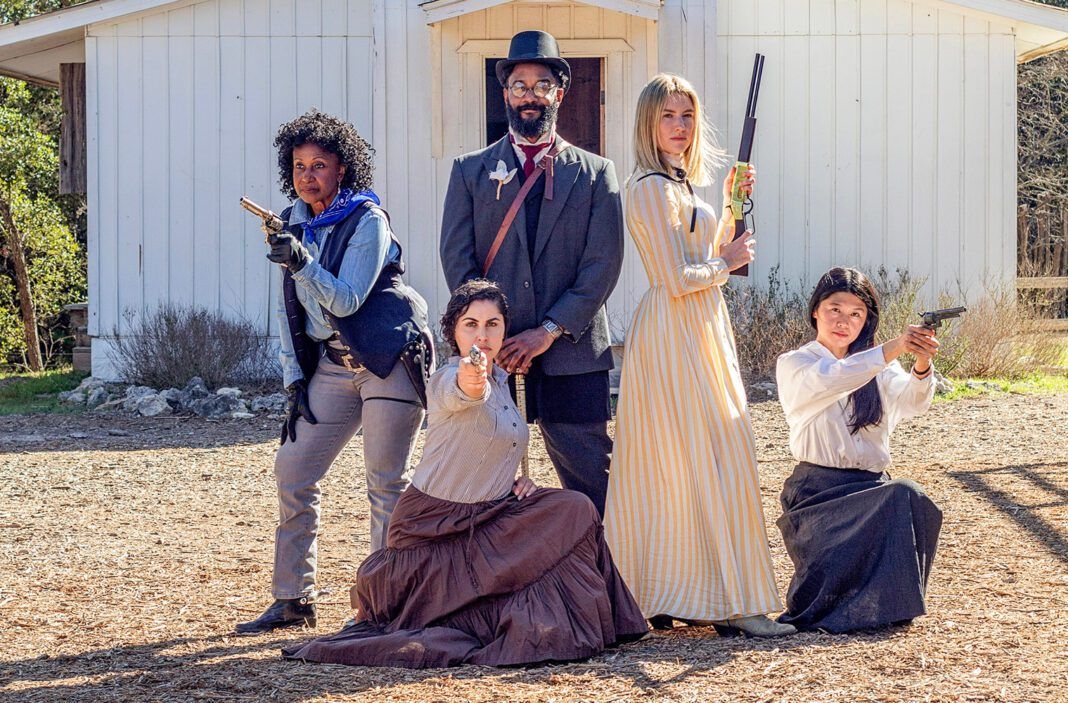 In Character: Amber Perley's latest foray in fashion finds its place in film
---
Prior to being cast in independent film Reina of the West, Amber Perley hadn't given much thought to what a woman would wear to chop wood in the 1800s. Or what the gown of a woman fleeing an arranged marriage would look like. However, what she did know was how to tell a story.
A graduate of LSU in apparel design and photography, Perley's professional life has revolved around storytelling of one kind or another. She's told the story of modern, Southern women through her clothing line Pearl Southern Couture. She's helped other clothing lines and brands tell their stories through creative direction and marketing. She's even told the stories of brides through custom garments for their wedding festivities.
Thus, when she delved into the acting world by signing up for classes in 2019, her new hobby didn't exactly come as a huge surprise.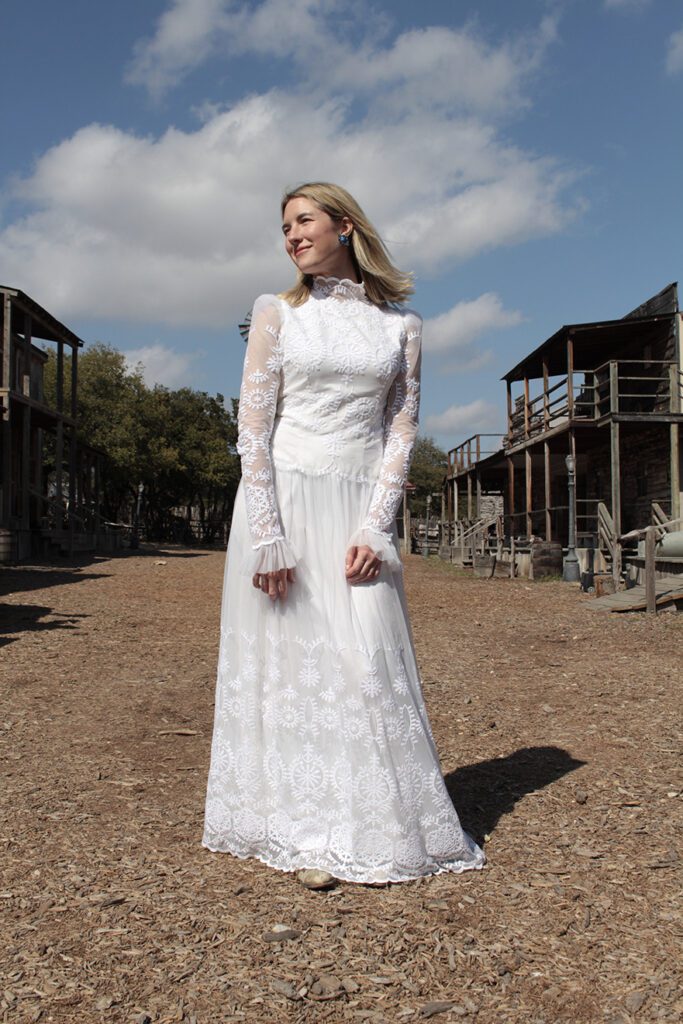 "Storytelling has always been something I've enjoyed," Perley explains. "And I've always been fascinated by the world of film."
Perley wasn't a complete amateur when it came to "lights, camera, action." She competed on NBC's short-lived design competition show Fashion Star back in 2013. But when she was cast as Lottie, a spoiled young woman fleeing on her wedding day back in the 1800s, in a film focused on a diverse group of women taking on life in the West, she was taking on a new challenge entirely.
"The character I was cast as was perfect for me," Perley says. "I felt an immediate connection."
That closeness drove Perley to do something pretty uncommon in film. She wanted to design her own costumes.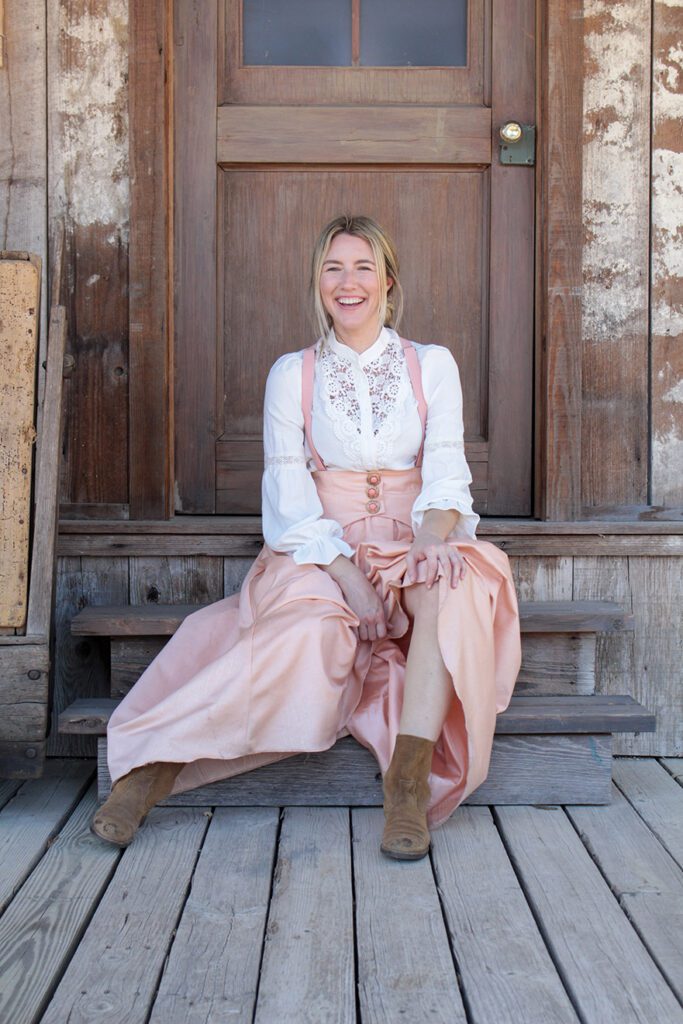 "The director gave me a lot of creative freedom," Perley explains of the film's director and writer Krystal Bolden. "That kind of opportunity doesn't come along all the time."
Before Perley could start sketching looks for Lottie, she needed to research. Using history books, old photos of cowgirls and movies like Lonesome Dove and Little Women, Perley combined references old and new to create outfits with the depth of historical accuracy but aesthetics that would speak to an audience of today.
"Going through the design process, I was giving my own interpretation of what she would wear," Perley says, noting that from concept to sourcing to final product, the outfits took about four months to bring to life. "I broke the looks down by Lottie's journey. She goes from sheltered and spoiled to learning to work on a ranch, so those changes impact how she dresses. Her outfits evolve to have more movement, more freedom, just like she does."
Starting in a fully lace wedding gown, Lottie slowly sheds the confines of her former life, eventually ending the movie in a yellow cotton striped dress that speaks to the joy she feels in her new life.
"Seeing it on screen was really cool," Perley recalls of the first screening of Reina of the West in January 2023. "With it being an independent film, there's still a ways to go, but this was a great learning experience, combining the worlds of film and fashion."
In the months since filming, Perley says Lottie and her experience on the movie set has stayed with her, inspiring a new phase in her design career that focuses, just like Lottie's character, on conquering a new frontier and staying true to herself.
"I've been ramping up the custom design aspect of my business, taking a deeper dive into being creative versus mass producing," she says. "There's a lot of exciting things on the horizon, and I'm just excited to be a part of it all."
---
For custom inquiries and more information about Perley and her work, follow along on social media or visit her website here.