10 questions with Leah Messer of Teragram Designs
Whether you possess a penchant for vintage charms or an affinity for brilliantly colored gemstones, owner Leah Messer of Teragram Designs has something in store for any lover of tiny treasures. Launched in 2014, Teragram Designs boasts a sizable collection of jewelry ranging from necklaces to hair accessories to vintage finds.
We sat down with Messer to learn more about her enchanting designs, as well as the ins and outs of the jewelry business:
---
1. What is the story behind Teragram Designs?
After graduating from the University of Georgia with an art degree, I returned home to manage my mother's store, Merci Beaucoup. I found myself having gone from a place of constantly creating to not creating at all, and I felt the itch to get back into some sort of creative outlet. I decided to start making jewelry for myself and for friends, and the feedback was so great that I wanted to try creating my first collection and putting it up for sale.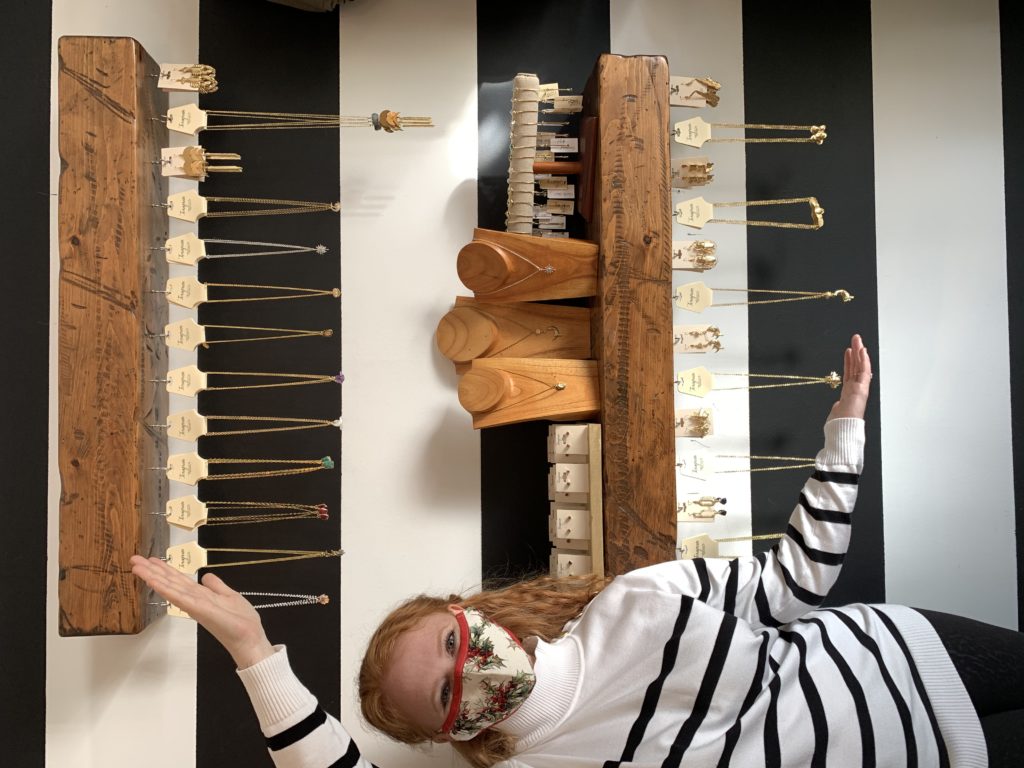 2. What is something people might not know about Teragram Designs?
The name Teragram actually comes from my middle name, Margaret, spelled backwards! It's a very special family name and my mom is actually the one who came up with it.
3. What was the spark that got you interested in jewelry design?
It really started for me as a child. My mother has always been a creative person and has done everything from jewelry making to basket weaving to screen printing. I grew up watching and working alongside her at many craft shows and Junior League markets, and I was hooked! I remember being young and her giving me some glass beads and headpins to play with, telling me to make some earrings. I just thought it was so cool that I could make something and wear it! I definitely attribute my passions to my mother.
4. Where do you seek your inspiration?
Nature! I am honestly most inspired by nature and the elements and how they play off each other. Every summer, I go to our family home in Colorado and I always come back with a new sense of rejuvenation and a fresh eye ready to create!
5. What type of materials do you prefer to use?
As far as materials, I love working with gemstones, brass findings and one-of-a-kind vintage pieces. I have always had a love for vintage fashion and for rocks and minerals. This business has given me the opportunity to explore working with both in very different ways.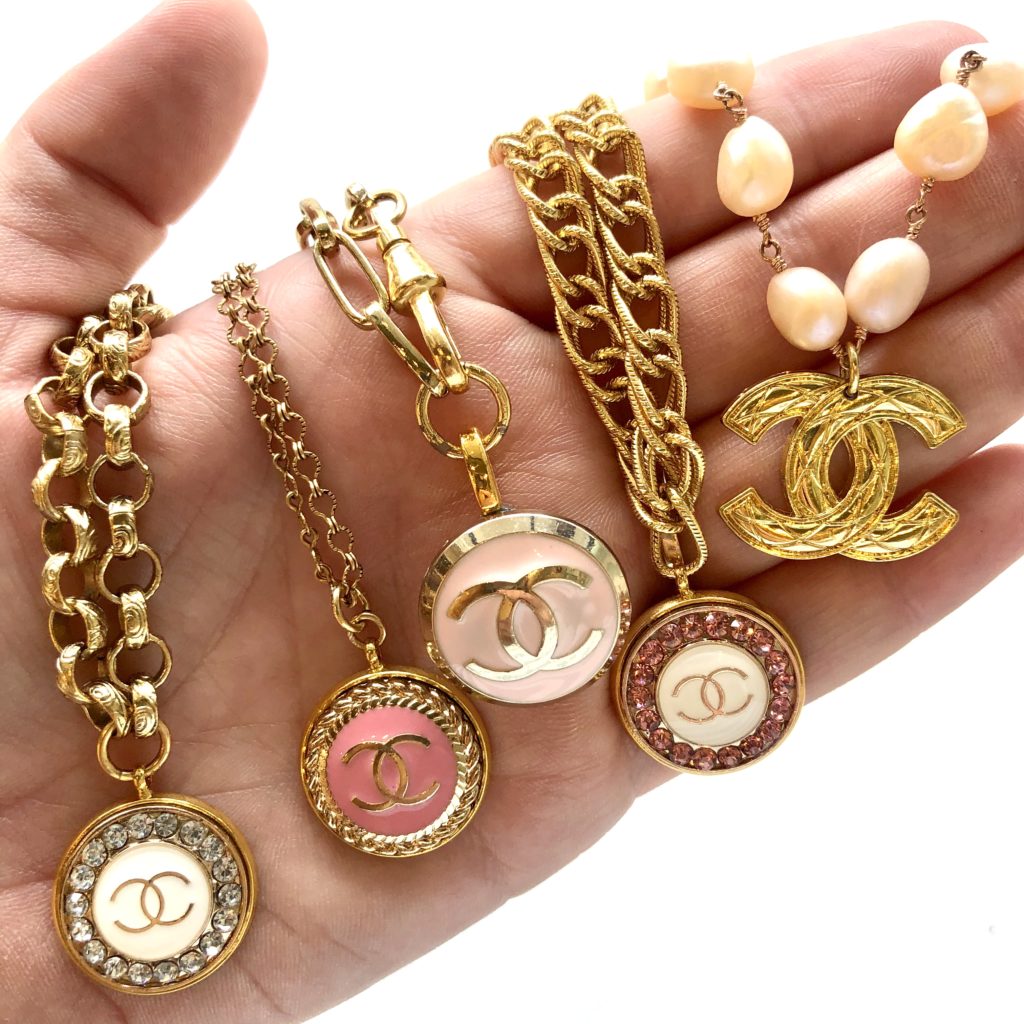 6. What are some of your most popular items?
My repurposed designer pieces have been a big hit this year. I've been working with vintage designer buttons and charms and creating high-end, one-of-a-kind pieces. I also do really well with birthstone gemstone pieces and with Egyptian revival-themed jewelry.
7. What does a typical day look like for you?
My favorite thing about what I do is that no two days look the same! A "typical" day can range from being in my studio creating all day to restocking stores to filling online orders or photographing jewelry. I like that I am able to be flexible and switch things up. It's never boring!
8. What piece of jewelry can you not leave the house without?
It's actually not a piece I made myself. My go-to favorite piece is a gold nameplate "Leah" pendant that was my grandmother's, whom I am named after. She gave it to me for my birthday about five years ago and I never take it off!
9. Where can people find Teragram Designs?
I sell online, in stores and at markets. I also sell in Baton Rouge at Merci Beaucoup, The Royal Standard, Hey Penelope and Circa 1857. I sell in Lafayette at Caroline and Company, in Metairie at Sorellas and in New Orleans at Century Girl. I also love being a part of the Mid City Makers Market and joining it as often as I can.
10. Are there any projects or designs you have coming up this year?
I am currently expanding my designer line since there has been so much demand for it. I'm also beginning to branch into making rings from vintage findings, which is a new niche for me. Another exciting venture: I am starting to make wedding and bridal jewelry. I'm getting married in April and wanted some unique pieces for my bridesmaids and me, so I figured other people would too!
---
Shop Messer's designs and learn more at teragramdesigns.com.