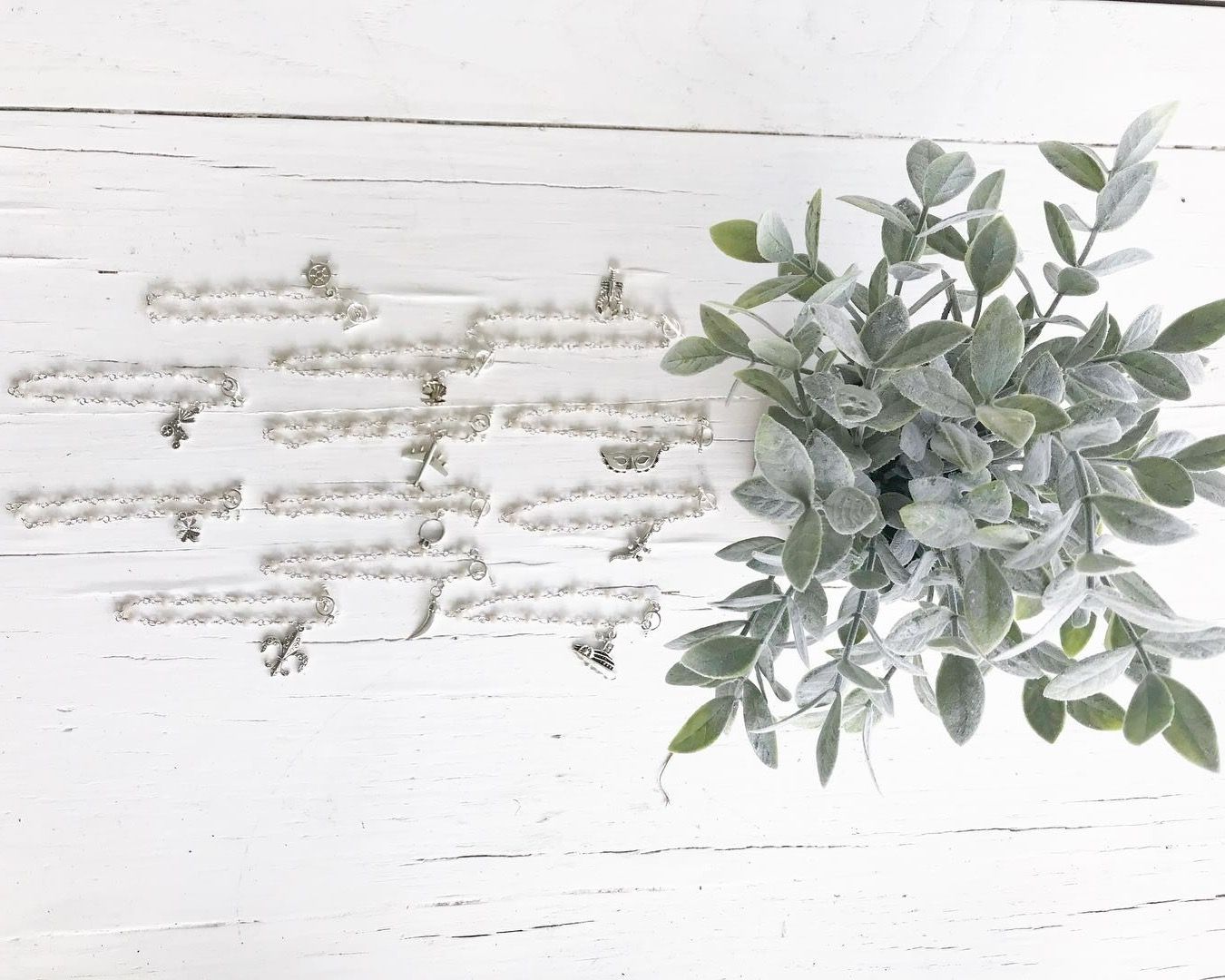 10 Questions with Aimee Smith of Ladylike
Motivated by a passion for accessorizing and a desire to express her creativity, Aimee Smith launched her jewelry brand Ladylike just one year ago. Now offering her pieces in stores, while also expanding her offerings to include unique pieces that speak to the personalities of her growing clientele, Smith and her furry partner-in-crime Lady are taking on the accessory world, one Instagram post at a time. We sat down with Smith to learn more about how she finds inspiration and what we should be wearing this fall.
---
1. What is a typical day like for you and your team?
A typical day in the life of Ladylike is working my 8 a.m. to 5 p.m. day job, then coming home and working on current orders and new pieces. My team consists of me, myself and I. With Ladylike thriving daily, I am starting to find myself adding to my team, whether it's family or friends. Any and all help is appreciated.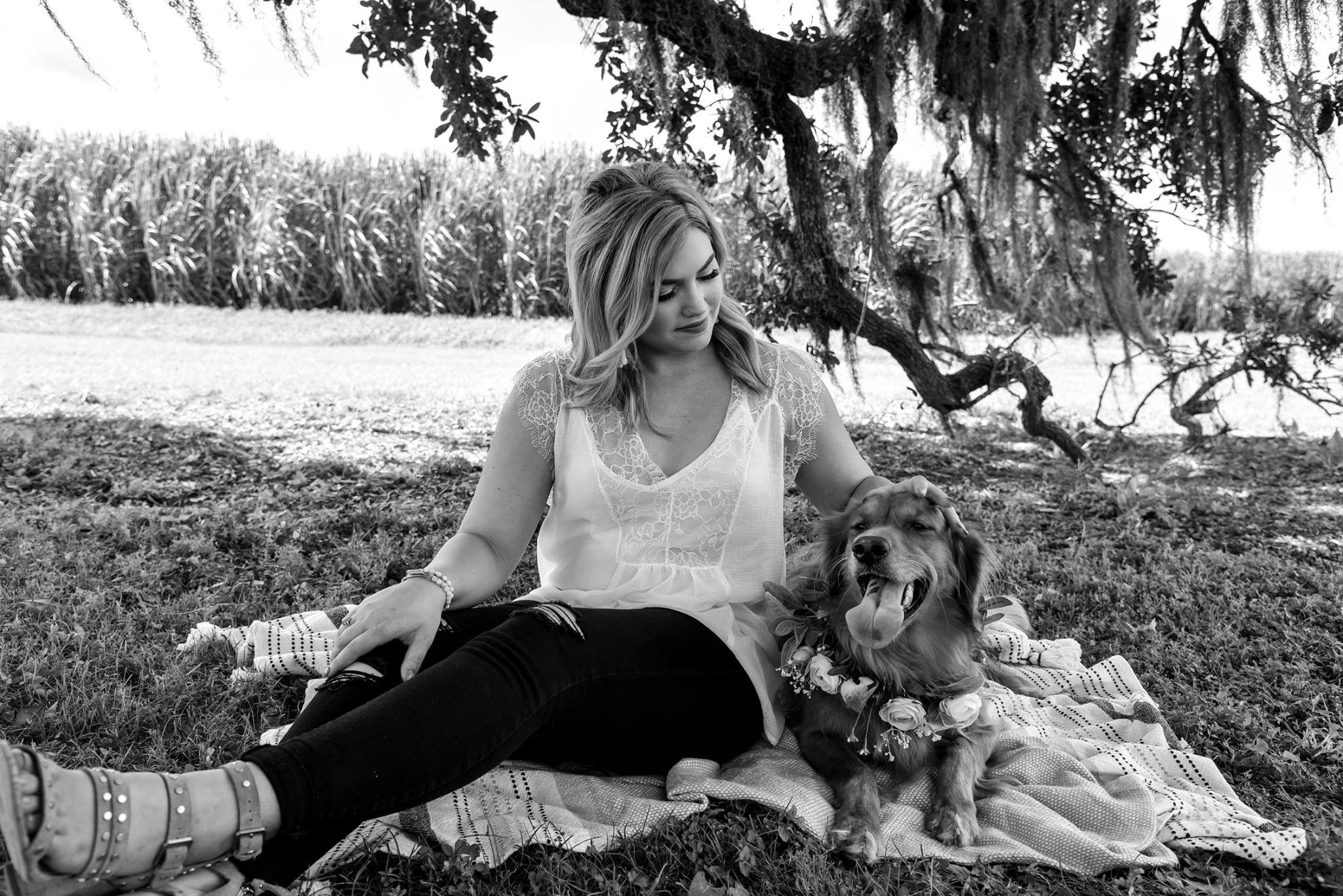 2. What is your professional background? How did you get into accessories?
With an A.S. in business, I currently work in accounting for a great company. I love both my day and evening jobs! Accessorizing has always been fun to me, so making jewelry happened naturally. When I couldn't find pieces I wanted or I didn't want to pay retail prices for them, I started to make my own. It spread like wildfire as family and friends asked me to make pieces for them. In just a few short weeks Ladylike was born.
3. When did Ladylike launch, and how has it grown or changed since then?
Ladylike launched in the fall of last year. Thanks to family, friends and social media, it snowballed. This past summer, I was blessed with the opportunity to have Ladylike pieces available at Vertage in Baton Rouge and Lafayette, and Studio Too in Brusly.
4. How do you come up with ideas for new designs and products?
New products and designs are always my favorite. It truly depends on my mood while shopping. Some days I'll be drawn to nothing but black, and other days it'll be nothing but vibrant colors. Every day is something different, which is why I love it.
5. What sets your products apart?
At Ladylike, I try my best to be unique. Custom orders are a favorite of mine and will always be welcome. I love to work with people and not only see their style, but also their personality through the design process.
6. What is one thing you think customers should know about Ladylike that they may not be aware of?
I also love making specialty items like wedding cake pulls, car rosaries or precious jewelry for the new bundle of joy in someone's life. A lot of people just think of the basics when it comes to jewelry–necklaces, bracelets, earrings–but the options are endless.
7. What has been your favorite item to create?
My favorite item to create thus far has been my car rosaries. After just one custom order, I was in love. It's a very special item, and they are the perfect gift for anyone and everyone.
8. Can you share a hint about what shoppers can expect from you next?
Matte and lots of it.
9. What are a few must-haves for this season?
In my mind, fall means edgy. A total must-have for this season is my gold spike earrings.
10. What are some of your best-selling products?
I am always making new things. However, the one people tend to go back to is my St.Benedict necklace. It is a true timeless piece and anyone can wear it.