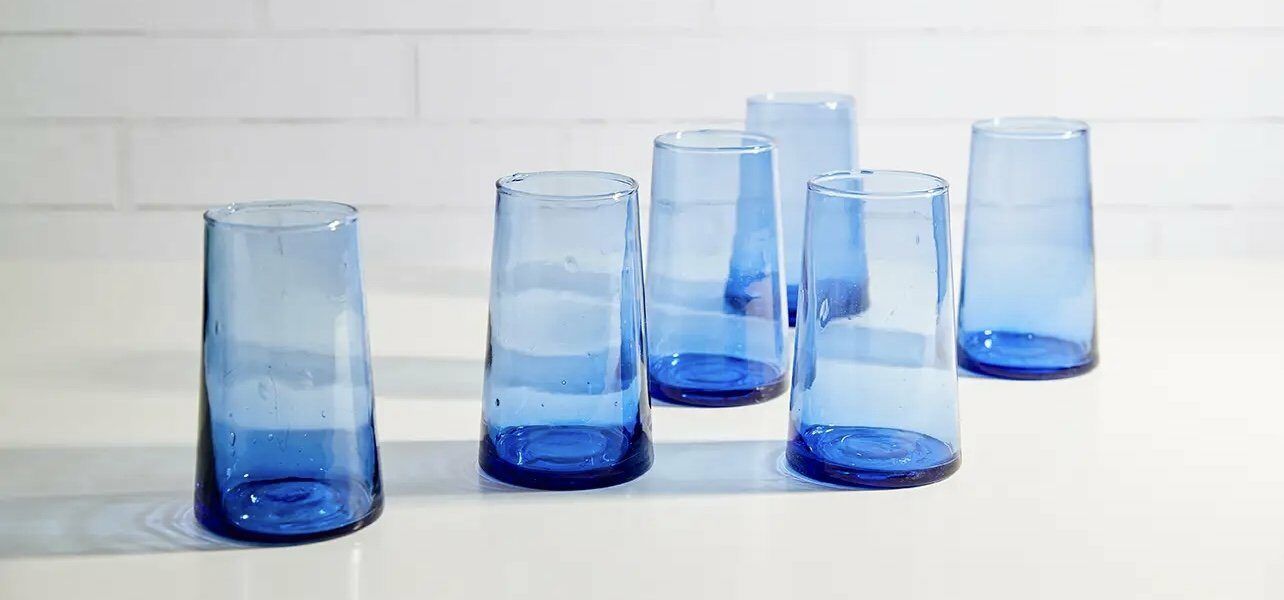 10 questions with online shop Cool Collective
Ah, online shopping. Just a few clicks, and everything you have ever needed is on your doorstep within a few days. But despite its conveniences, cyber shopping lacks the personal feel of stopping by a local shop. Not to mention the fact that we rarely know where exactly our items are coming from, much less the name of the person who made them. But it doesn't always have to be that way.
Enter Cool Collective: a curated online selection of high-quality goods from small businesses. Cool Collective's mission is to connect customers with the artists, makers and designers behind their carefully crafted products. Although they are sourced from various small businesses across the country, all of Cool Collective's items are chosen by owner and Louisianan Molly Taylor. We sat down with Taylor to learn more about Cool Collective and all it has to offer:
---
1. What inspired the start of Cool Collective?
I started Cool Collective because, during the pandemic, it was hard for artists and makers to get out there and sell their goods to the community. I wanted to create a space for high-quality goods made by artists, makers and designers as a one-stop shop to support small businesses.
2. When did you launch? 
I launched Cool Collective on June 14!
3. What is a typical day like for you and your team?
A typical day for the Cool Collective team is getting in touch with artists, makers and designers and discussing ways to promote their brand. We are constantly updating the website with new goods and products.
4. What can customers expect to find in your store? 
Customers can expect to find high-quality goods made by artists, makers and designers in their community. USA-made goods! With every purchase, you are supporting small businesses, women-owned businesses and local artists.
View this post on Instagram
5. What sets Cool Collective apart? 
Cool Collective is unique in the sense of being a curated selection. Each product and piece is thoughtfully selected and made with the highest quality materials and craftsmanship.
6. Where do you seek inspiration for your products and styles?
I seek inspiration from the artist and makers themselves. Their quality work and craftsmanship stand out. I select items that truly tell a story and reflect on the hard work and dedication to their craft.
View this post on Instagram
7. How do you find and connect with small businesses and artists? 
Being a maker myself and owning my own jewelry brand, Beneath the Bark, I've had the opportunity to meet and get to know many artists in our community and beyond through markets and art events. When I started Cool Collective, I feel like I had a head start because I knew a lot of the artists and makers personally. When I approached them with the idea of selling their goods, they were just as excited as I was!
8. What are your favorite products sold in the shop and why?
At Cool Collective, every single thing is my favorite thing. I selected all the goods available at the store and I want to take home every single item! I love that the pieces and products are handmade and that the quality craftsmanship really shows.
View this post on Instagram
9. How has the response been from customers thus far?
The response I've been getting so far with Cool Collective has been great! I love having a place for small businesses and local artists to come together under one roof. It's really something special!
10. What can we expect to see in the future of Cool Collective? 
I plan on continuing to connect with different artists and makers and sharing their quality work and craftsmanship with the world.