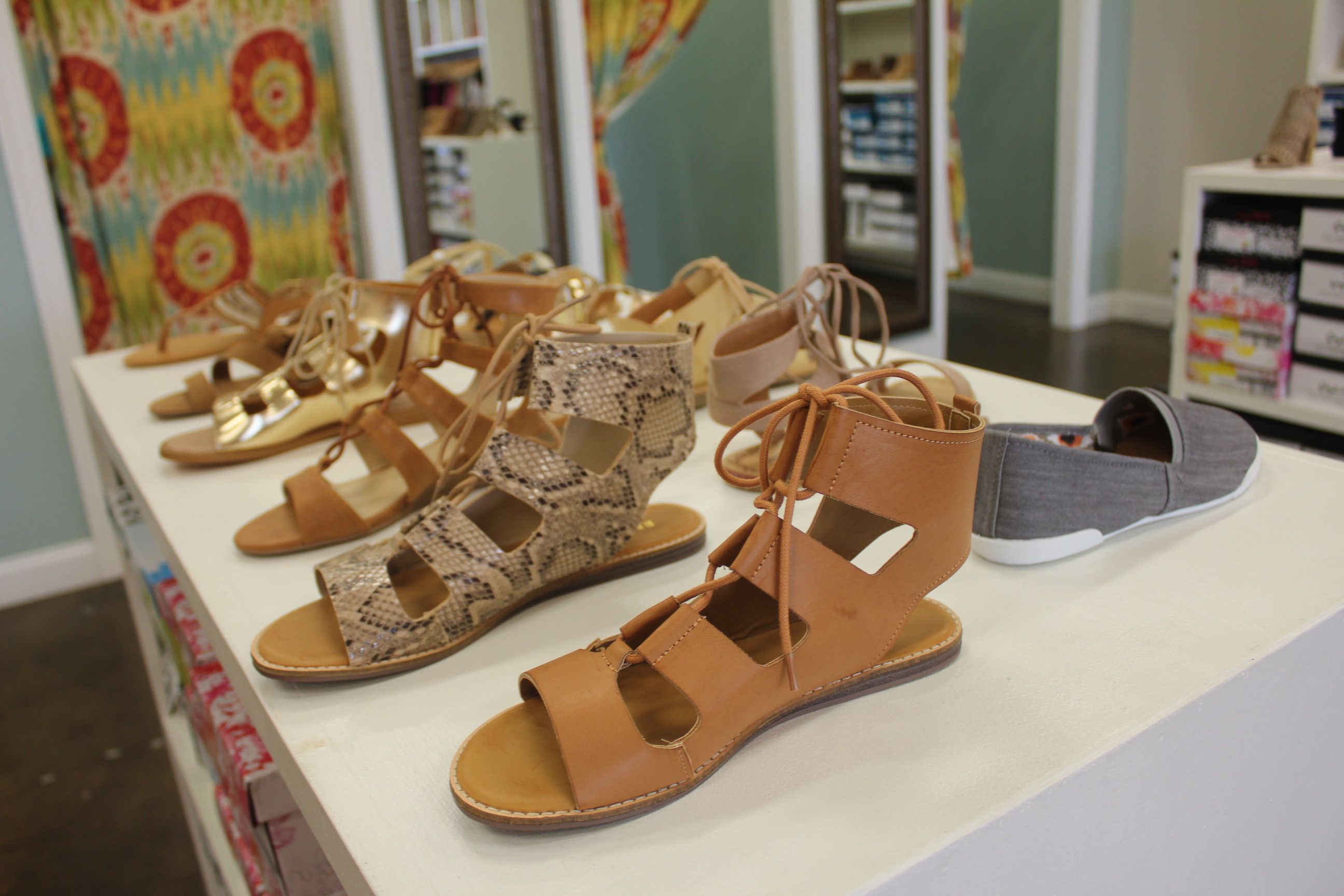 10 questions with Vertage Clothing owner Heather Henry Gahagan
Occasionally, what you study in college and what you make your career can be two completely different things. That is true of Heather Henry Gahagan, owner of Vertage Clothing. A graduate in the fields of political science and sociology, Gahagan wasn't always thinking of the trendiest sandals or newest "it" bags. We sat down with Gahagan to learn more about what made her transition into fashion and decide to open Vertage Clothing.
---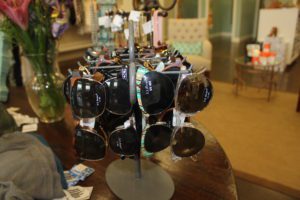 1.What is a typical day like for you and your team?  A typical day begins well before our doors open as our amazing managers ready the sales floor with new inventory, change displays and mannequins, take pictures of outfits for social media, etc. We receive shipments every day, so we process inventory daily and prepare it for the sales floor as well as come up with outfit concepts to integrate new pieces. We often have our brand representatives and vendors come by for appointments, which is always exciting, and it gives the entire sales team the opportunity to help us buy for the boutique. We also have an online store, which has given us the ability to expand our brand nationwide, and we have a warehouse and fulfillment center right in the middle of Baton Rouge. We take pictures of products all day and pictures of product on models multiple times a week, and we edit and upload images to our website constantly, respond to all emails, phone calls and social media messages for the website … the list goes on. It is a wonderful environment to be able to work in every day, and I can't say enough good things about our managers and sales teams in all of our locations as well as our extremely supportive customers who are the reason we are here.
2. What is your professional background? How did you get into the retail field? I have my B.A. from Tulane University in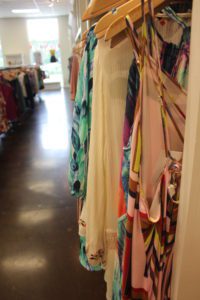 political science as well as sociology, so I was not headed to the fashion world based on my degree. I worked in a boutique in uptown New Orleans while attending Tulane and was given the opportunity to go to market and help the owner of the boutique expand her business. I was completely enthralled from that point on. One year after graduating, I opened Vertigo Clothing, which is now Vertage Clothing. I haven't looked back since! I truly love what I do.
3. What are the first things customers see when they walk through the doors? I am hopeful the first thing a customer sees is a friendly, inviting smile! They will also see a large selection of items from a great cocktail dress to an amazingly comfortable T-shirt or the elusive pair of perfect-fitting jeans. And lots of shoes, accessories, etc. in between!
4. What sets your store apart? Our customer service is what we hope we are known for–a friendly, easy and relaxed place to shop with an upbeat mood. Our selection also sets us apart from other stores. We offer a large selection of items, which ensures that our customers will find something they can't leave the store without. We are constantly looking for new brands, researching trends, finding what we think will be the next big fashion must-have, and translating that to what our clients are looking for and what they would be comfortable trying out.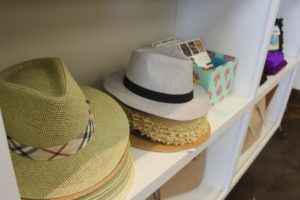 5. What is one thing you think customers should know about your store that they may not be aware of? We have a website from which you can order and we offer in-store pickup for our Baton Rouge customers. We have also launched a great Customer Loyalty Program. Finally, we ship from our stores every day, so any item you may want, we can get to you quickly!
6. How do you keep your store's inventory fresh and up to date? We are constantly researching trends and what is happening throughout the fashion industry from a local to a global scale. From bloggers to fashion magazines, the information varies, and we try to find what really will translate to our region. We ask our customers what they are looking for or excited about, our sales team gives us input from their peers and customers, and we are always, always buying new items for our stores!
7. Can you share a hint about what shoppers will see in your store next season? This fall you will see everything from very feminine pieces with lace details, flowing layers, chiffon and faux fur to more structured, fitted items. Statement chokers will be a huge trend for accessories, and our fall shoes are already arriving and are amazing! Very versatile lace-up suede heels and open-toe wedge booties are just a few items already in.
8. What was your reason for opening the store? When did it open, and how has it grown or changed since then? I love retail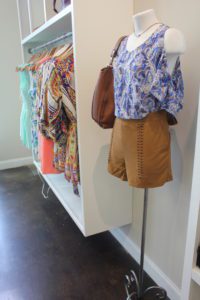 and have a passion for helping customers find just the right item, so that paired with the opportunity to open my own business was what gave me the nudge to jump in and become a business owner. We opened September 1, 2000, in Baton Rouge in a small space that we doubled in size a few years later. We are now located in the Acadian Village Shopping Center. We opened our Lafayette location in October 2004 in River Ranch and have since doubled that store size as well. Shreveport opened in August 2011 in the Shoppes at Bellemead, and we are really loving that expansion of our business. Our website launched in April 2013, and we are building a very loyal base of customers where there is not a Vertage storefront, which is very exciting. We are hopeful to open more brick-and-mortar locations soon.
9. What are a few must-have items this season? For fall we will have a huge selection of purple and gold for game days, as always! Everyone needs a pair of flared jeans, which are so flattering on all body types, as well as a suede skirt or dress, a lace-up detail top, a basic black or grey high-neck fitted top, a great pair of taupe or camel booties, and either a wrap-around necklace or a choker-style necklace. Also, vests are more popular than ever, so a cute faux-fur or suede vest is a great investment piece for fall. We love prints and will always have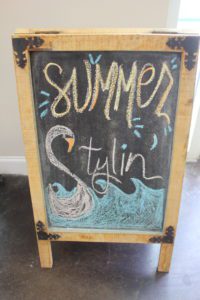 a great selection of solids and prints for our customers to chose from!
10. What are some of your best-selling products? Anything Free People, all of our denim from Just USA to Level 99, basic tees and tanks, off-the-shoulder tops and dresses, chokers and beaded tassel necklaces galore! We also sell NuBras, bandeaus and camisoles, which sell out very quickly!