10 Questions with Time Warp Boutique owner Joshua Holder
In the words of famed French fashion designer Yves Saint Laurent, "Fashions fade, style is eternal." This is a phrase particularly applicable to Baton Rouge's well-known vintage clothing boutique Time Warp, whose collection of clothes and accessories from closets of yesteryear still embody the je ne sais quoi unattainable by simply following modern trends. Curious about the history of the spunky store and what makes vintage fashion so timeless, we sat down with owner Joshua Holder, the self-proclaimed "fashion archaeologist," to learn more.
---
1. What is a typical day like for you and your team? Well, nothing about us is typical. Every day is an adventure! Owning a vintage clothing store has quickly taught me to expect the unexpected. We are a destination store for Baton Rouge, so people come from far and wide to shop with us. We've welcomed a busload of foreigners, a celebrity incognito, and just groups of lovely locals wanting to peruse our shop and find something that speaks to them. Everyone has the same goal when shopping with us: to find that special garment from the past that they can still rock in their own new way.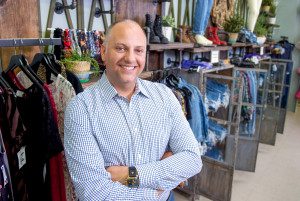 2. What is your professional background? How did you get into the retail field? I come from a very long history of service/retail jobs. My most relevant job was being a regional manger for a chain of nature/science stores called Natural Wonders (they were around in the '90s and early 2000s).  It taught me a lot about the fundamentals of running a business, so it was an amazing opportunity. Still, I have always loved fashion and I've collected vintage clothing since I was young. I went to LSU and SLU for a history degree, and these days I consider myself a "fashion archaeologist" rather than a business owner. Fulfilling routine business operations can be completely boring when you are always growing, after all, but I tend to focus on finding inspiration from my customers. I want to know what they are wearing, who they are and how our clothing selections influences their personal style.
3. What are the first things customers see when they walk through the doors? Whether it be a younger generation in awe of things they have never seen before or an older generation feeling nostalgic, our customers realize that we have soul, creativity, sass, a bit of whimsy and a clear vision of what's cool and fabulous.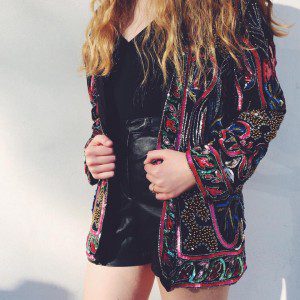 4. What sets your store apart? Time Warp is unique in the same way that our customers are. We are real, we are one of a kind—and that's what keeps us relevant. People want to tell their stories throughout their lives, so we are here to help keep them looking and feeling fabulous while doing it.
5. What is one thing you think customers should know about your store that they may not be aware of? Most people don't realize the process that goes into our clothing selections. Most of the inventory comes from places like the Austin and Los Angeles markets, and we're very selective about what we feature in our store. All of our clothes are hand-picked, washed, mended and steamed before hitting our sales floor, for example. It's a tedious and extensive process that we take pride in, making sure that each item gets a lot of love before it goes home with its new owner. That way it's fresh and ready to last for years to come.
6. How do you keep your store's inventory fresh and up to date? I receive shipments about once a week from our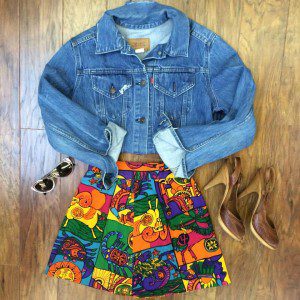 pickers, and new garments are circulated into our selection daily. We also have four sales a year that are not to be missed!  People can follow us on Facebook and Instagram to keep up with promotions, new arrivals and our Super Sales.
7. Can you share a hint about what shoppers will see in your store next season? World Traveler, Rebel Love, Tropical Excursions and Woodstock Chic is the only way I can explain it. Lots of chic leather and vintage denim. We are currently working on expanding our home décor and gift selections, too. It will be an exciting year for fashion and we can't wait to see how it plays out.
8. What was your reason for opening the store? When did it open, and how has it grown or changed since then? Time Warp has been around since 2000. It was originally located on Hearthstone with 750 square feet of space, but within three years we had already outgrown the space to the point where we might have a 45-minute wait time just to try on clothes during weekends. So much love and support from near and far has lead us to our current location at 3001 Government St. We are still growing as a company, still evolving and ever-changing to meet the demands of our customers. 2015 was an especially incredible year, and we look forward to the new exciting things in store for 2016.
9. What are a few must-have items this season? High-waisted denim, and anything suede with hippie detailing like fringe, studs or embroidery. Statement outerwear has also been the trend and isn't going anywhere. But honestly, with vintage, anything goes.
10. What are some of your best-selling products? We are known for our amazing selection of vintage dresses, separates and our vintage denim cutoffs. Our cutoffs are flirty, fun and never too short—our vintage Levi's cutoffs, especially, have become a Louisiana spring/summer staple. We are already starting to stock up for spring festivals and summer travels.