10 questions with The Royal Standard assistant manager Madison Cleary
The Royal Standard, with two Perkins Road locations in Baton Rouge and three others in Lafayette, Texas and Gulf Shores, has made a name for itself as a popular stop for classically beautiful Southern decor, clothing, gifts and accessories. Now, with a new event space opened up beside its Perkins-near-Highland location, the team is more ready than ever to help make get-togethers and bridal events a piece of cake. To learn more about the store's sense of aesthetics, design and its most popular items, we sat down for a chat with assistant manager Madison Cleary for a preview of what shoppers can expect.
---
1. What is a typical day like for you and your team? A day here at The Royal Standard is anything but typical. We generally get a wide variety of wonderful customers with pretty unique requests. The main constant of each day in our stores would be our dedicated staff that will work exceptionally hard to accommodate our customers' needs.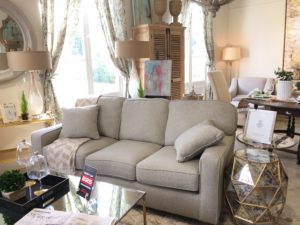 2. What is your professional background? How did you get into the retail field? My degree is actually in education. I worked at The Royal Standard throughout my college career, and my coworkers and customers quickly became like family. Once I graduated and worked for a short time in the field of education, I realized I missed working with my fantastic customers and amazing work family. TRS is not just a company to work for, it is a company that takes a personal interest in each of its employees.
3. What are the first things customers see when they walk through the doors? When walking through the doors of The Royal Standard, our hope is that the customer sees inspiration for their own spaces. We try to provide our customers with the ability to refresh their home and wardrobe in a feasible way with finds they never knew they needed! Our displays are meant to inspire shoppers to get creative with their home, fashion and gift-giving.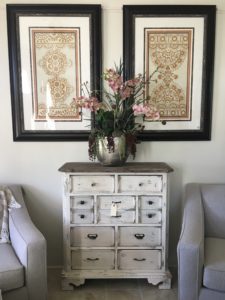 4. What sets your store apart? We really listen to what our customers are saying when they shop with us. Since our beginnings as an antiques shop, we've grown to five brick-and-mortar locations from Texas to Alabama, a wholesale division that works with stores across the country, and a website that serves both sets of customers. We even have our own product development team that designs and manufactures most of the goods you'll see in all of our stores. We are a homegrown company that is constantly trying to serve our customers in a meaningful way, and each location prides itself on maintaining that local shop feeling. We know our customers by name, and that is just not something you get anymore in the big retail stores.
5. What is one thing you think customers should know about your store that they may not be aware of? One great feature of our store that I believe customers should know about is our in-house monogramming and vinyl services. Much of our merchandise has the ability to be personalized, and now customers can have it done without making an extra trip. It allows you to find that special gift and then really take it up a notch by adding a monogram, special saying or something truly unique for the gift recipient!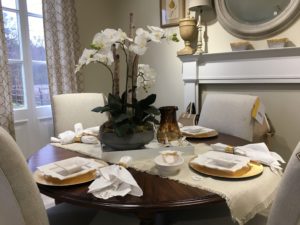 6. How do you keep your store's inventory fresh and up to date? Our product development team works hard throughout the year to stay on top of current trends while also listening to what our customers in the stores are asking for! Since we also manufacture our own goods, it really allows us to be creative in the assortment we offer and give our customers exactly what they are looking for, plus offer them a few things they never knew they needed!
 
7. Can you share a hint about what shoppers will see in your store next season? If our customers have been asking for it, chances are you will see it in our stores soon. Our fall collection features some really nice new outerwear pieces like open-knit sweaters and wraps in great colors and prints. We upgraded our pajama fabric, so some soon-to-come PJs will be even more comfy than before. We'll have tailgating must haves for the upcoming football season and, of course, new holiday décor that is really fun for Halloween, harvest and Christmas! We also have a new event space we've opened up, where we recently held a bridal event. Our owners always dreamed of putting a café inside one of the stores, and when the flood happened last August and we had to remodel the entire Perkins-near-Highland location, they figured it was the perfect time to make it happen. We remodeled part of what was the backstock/warehouse portion of the store and finished it with the hopes of offering a bright, light and open event space to be used for corporate luncheons and meetings, bridal parties and even classes. Since the completion at the end of May, we've had several church groups set up shop, as well as a group of mahjong players, and several art and cooking classes.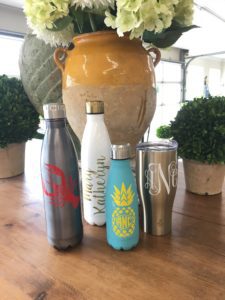 8. What was your reason for opening the store? When did it open, and how has it grown or changed since then? In 1998, Mark and Krista Perice opened the first Royal Standard to share their love of antiques with the Baton Rouge area. Since then, we have grown by leaps and bounds. We now have a total of five stores that have everything from home décor and fashion to gift items and now even a delightful bistro (The Crown Bistro) inside of our Perkins-near-Highland location. The love of antiques still remains a large part of our store, but we now have so much more to offer our customers.
9. What are a few must-have items this season? Some must-haves for the summer season are items from our coordinating beach sets. Our design team utilized this season's hottest colors and latest patterns to bring to life our stunning summer set of coordinating beach towels, totes, wet/dry bags and coverups. No need to settle for the mundane while at the beach or by the pool this summer!
10. What are some of your best-selling products? One of our current best-selling items is our ultra-thin microfiber beach towel. In an array of trending colors and styles, these towels are made to coordinate with all of our beach gear. Unlike standard beach towels, our microfiber towels are sand resistant, super light and ultra absorbent. These towels are just one way our design team has proven to be super innovative with their product development ventures.