10 questions with Oh Pair owner Raegan Bowman
When customers learn about her store from other parents, Oh Pair owner Raegan Bowman knows she's doing something right. The children's shoe boutique opened Sept. 4 at 8733 Jefferson Hwy. and is already winning the hearts of moms and dads. From a first pair of walking shoes to trendy seasonal boots, Raegan knows how to find the shoe that fits.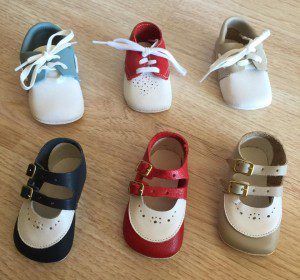 1. What is a typical day like for you and your team? We just come in and get ready for the day, greet customers and find what they're looking for. I always like to measure the kids and make sure they fit accurately in their new shoes. A lot of parents, for example, might come in thinking their kid just needs a size 8, but we can measure them to find out that they actually need a size 9 or something like that.
2. What is your professional background? How did you get into the retail field? I graduated from LSU with a degree in psychology, and then I went to ultrasound school. I had just worked retail before for about 10 years, and there were so many parents who kept complaining that there was no place to buy cute children's shoes in Baton Rouge. They could try buying online, but then you lose out on getting your kid properly measured, and they might be delivered in the wrong size. I just knew there was a need for this type of store.
3. What are the first things customers see when they walk through the doors? It's a pretty small layout, but very quaint and cozy. It's fun and modern, with big circular rugs and little blue and green chairs. There's a TV with cartoons so the kids can watch some Curious George or something while they're getting fitted. It's playful and fun, but with a flavor of Southern hospitality.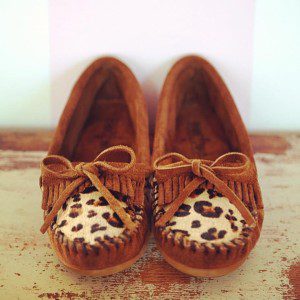 4. What sets your store apart? If you come to me, you come because you want a nice pair of well-measured shoes that you can't find anywhere else. We have a large variety in styles and sizes that other clothing boutiques can't offer, simply because it's hard to be both a clothing boutique and a shoe boutique. So I can stock every color of every shoe, every size, and even every different width. I'm able to have a lot more variation in style here.
5. What is one thing you think customers should know about your store that they may not be aware of? I don't want people to think that it's too high end. I'll have a $100 shoe, but I also have plenty of $30 shoes.
6. How do you keep your store's inventory fresh and up to date? Some classics like Keds have been around forever, but I do go to market 3-4 times a year in places like New York, Atlanta or Dallas. We buy for a season in advance. So in January I'll go to New York, but it will be for stuff suitable for next fall.
7. Can you share a hint about what shoppers will see in your store next season? Coral is going to be a big color. Basics like flip-flops or cute sandals will always be popular in spring and summer.
8. What are a few of your favorite items in the store right now? I love everyday traditional double-buckle shoes, or T-strap shoes, but right now we have really cool boots that are tall and fringed—those are really popular. Some cool prints like a zebra print, a snow leopard print. And some cool flats that are very neutral and go with everything, but they're still fun and come in a lot of patterns. The fun shoes are some of my favorites.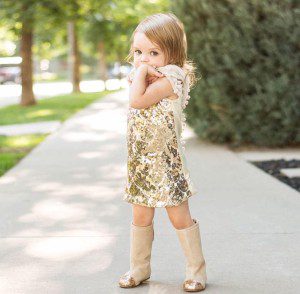 9. What are a few must-have items for fall? Good, basic everyday shoes. Or a red shoe for Christmas and the holiday season. A good neutral for everyday wear, a good boot for when it gets cold, and maybe some cute rain boots.
10. What are some of your best-selling products? We have some cool gold glitter boots that have been flying off the shelves.