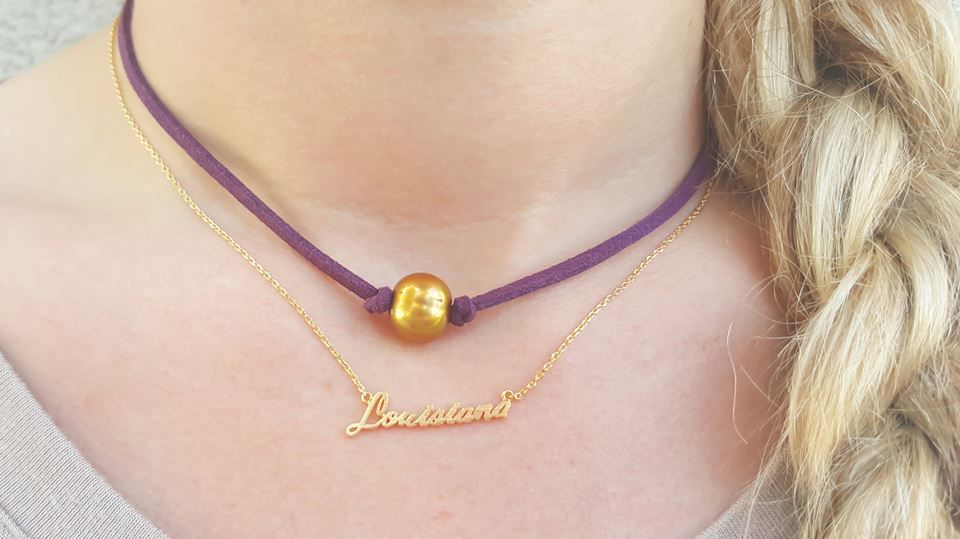 10 questions with Merci Beaucoup owner Laura Messer
Always on top of the latest trends, Merci Beaucoup opened 10 years ago as an affordable boutique store featuring women's clothing and accessories. Catering to the community, the store also stocks a variety of purple and gold clothing perfect for Saturday nights in Tiger Stadium. We caught up with owner Laura Messer to learn more about her and Merci Beaucoup's fashionable decade of business.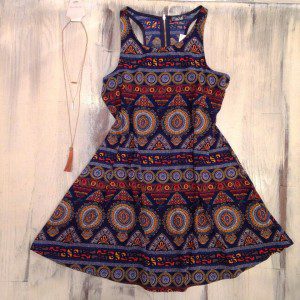 1. What is a typical day like for you and your team? A typical day in the store involves helping customers find that perfect gift for their loved one, engraving personalized jewelry, and accessorizing outfits for any special occasion.
2. What is your professional background? How did you get into the retail field? I graduated from the University of Georgia with majors in art and fashion and then moved back home to work with my mother, who had just opened Merci Beaucoup. She no longer wanted to deal with the day-to-day running of the store, so I came in to help manage and run things. This allowed her to focus on her wholesale jewelry line, Beaucoup Designs.
3. What are the first things customers see when they walk through the doors? Right now, when you walk in the store, you will see a wide array of fall fashions from handmade jewelry to fashionable olive, tan and burgundy clothing and accessories.
4. What sets your store apart? What sets us apart from other stores is our great prices and ability to personalize items while you wait.
5. What is one thing you think customers should know about your store that they may not be aware of? Our jewelry line, Beaucoup Designs, started here at Merci Beaucoup and is now sold in stores nationwide.
6. How do you keep your store's inventory fresh and up to date? We follow the fashion trends and go to market regularly to make sure we have the latest and greatest for our customers.
7. Can you share a hint about what shoppers will see in your store next season? We are anticipating lots of turquoise and rose quartz, along with a few new clothing lines not yet carried in stores.
8. What was your reason for opening the store? When did it open, and how has it grown or changed since then? We opened the store 10 years ago after realizing that Baton Rouge was lacking a boutique-style store with the latest trends at a price that everyone can afford. Over the years, we have expanded and revamped our look to include clothing, jewelry, bridal and gifts.
9. What are a few of your favorite items in the store right now? As we gear up for Christmas, we are excited about a few great gift lines including Harry Barker (toys and treats for your pet), Teragram Designs (handmade jewelry), and Rifle Paper planners for the new year.
10. What are a few must-have items for fall? We are in love with our fringe vests, olive dresses and Lokai bracelets.