10 questions with Meghan's Closet owner Carrie Cabra
When Carrie Cabra bought Meghan's Closet in 2015, she had large shoes to fill with running Baton Rouge's oldest children's boutique. With the guidance of her children and nieces for what's trending, Cabra is able to keep up with what kids and tweens in Baton Rouge really want to wear, but that moms will still like, too. Meghan's Closet, originally called Cute Kids, has remained in the same Coursey Boulevard location over 40 years, and Cabra has plans for how it can continue to grow for the next 40 years. To learn where the store is headed, we wanted to hear a little more from Cabra.
---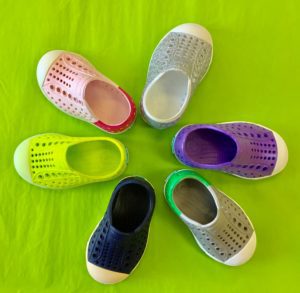 1. What is a typical day like for you and your team? Fortunately, I have been blessed with the help of two wonderful employees, Alissa and Lou. They make it easy for me to be the mom I want to be and still run my boutique. Once the store is open,  we spend our time unpacking, tagging and steaming new merchandise to get it out on the floor as quickly as possible. Our main focus is always on our customers and making sure they have a unique and personal shopping experience. We truly care about all of our customers and work extremely hard to help them find just what they are searching for.
2. What is your professional background? How did you get into the retail field? I received my bachelor's degree in general studies from the University of Louisiana at Lafayette in 2005. After graduating, I worked as an abstractor for an oil and gas company. I became a stay-at-home mom in 2007 when my husband Lance and I welcomed our first son Jackson and later Sawyer and Cate. Things remained that way until I bought the store in 2015. Ever since having children, I've always thought owning my very own children's boutique would be so much fun. When the opportunity presented itself, I jumped on it!
3. What are the first things customers see when they walk through the doors? Customers are greeted with smiling faces and our display table in the front of the store, which showcases our newest arrivals.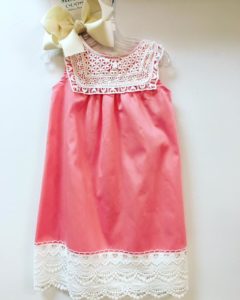 4. What sets your store apart? I've been told that it's our impeccable customer service. We listen to each customer's needs, and if we don't have specifically what they are looking for, we help them find it. We are always happy to call our competitors to find out if they have a particular item, just to keep business local.
5. What is one thing you think customers should know about your store that they may not be aware of? The most important thing that I want past and present customers to know is how many clothing lines we have added to the store since its change in ownership. Customers who haven't been in the store lately always seem surprised to see just how much we offer now. Most people don't realize that we now carry "tween" clothing, as well as footwear. It has been so much fun diving into that pool. We now clothe girls infant through size 16 and boys infant through size 10.
6. How do you keep your store's inventory fresh and up to date? By staying current with the trends. I am constantly bringing in new clothing lines. I keep the lines that work and get rid of the ones that don't. My nieces Grace and Camille Morrison have been a huge help with the tween scene. They let me know what's trending at school and for their age group. That category is constantly evolving!
7. Can you share a hint about what shoppers will see in your store next season? I am adding the line Toobydoo for fall. It's an affordable, fun and trendy casual line that will be offered for sizes 0-3 months up to a 6X. We will also be adding lots of tween accessories and will have new styles for everyday wear.
8. What was your reason for opening the store? When did it open, and how has it grown or changed since then? Although I only purchased the store 18 months ago, Meghan's Closet has been open for over 40 years. It originally opened under the name Cute Kids in 1976 before the name was later changed to Meghan's Closet. I am the third owner of the old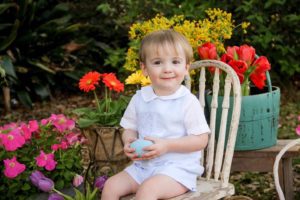 est children's boutique in Baton Rouge, and the store has remained in its original location. We still offer all the beautiful traditional smocked clothing, but the biggest change to the store is that we now offer more modern clothing lines. We offer easy wash-and-wear clothing that kids love, as well as the signature items we have been known for.
9. What are a few must-have items this season? There are so many must-haves this season! KicKee Pants, Bling2O goggles, Native Shoes, Tkees and anything by American Jewel are a few.
10. What are some of your best-selling products? Infant Layette is hands down our biggest seller. The most popular lines that customers love and buy year round are Paty, Kissy Kissy, Baby Threads, Feltman and Petit Ami.