10 questions with Lukka buyer Michele Percy
Michele Percy works double duty for Lukka. Wearing many stylish hats, Percy acts as buyer and retail consultant for the store while balancing motherhood. Yet she still managed to find a place on the 2015 American Cancer Society Best Dressed list.  Below, Percy gives us the scoop on her work at Lukka.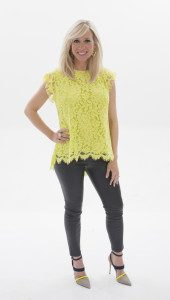 1. How did you get involved with Lukka? I have an extensive background in retail and have been working in retail since I was 18 years old. In February 2015, I left nk boutique after several years in the business. I was pregnant with no plans to continue on the retail path. However, Dave Roberts, the owner of Lukka, called me and asked me to help him with his store. I thought of it as a fun project that I couldn't pass up, and knew I could really help him grow and expand his market in the women's contemporary retail business. He called me at a critical time. Coterie, a fashion trade show in New York City, was about to start, and I knew if I were going to do it I couldn't miss fall market. It was kind of a now-or-never moment, and I decided to go with it. A year later, we are doing record numbers and couldn't be happier.
2. How has Lukka grown or changed since you've been there? When I got here, I did some minor cosmetic things to the inside of the store. I just changed the racks and light fixtures. It's kind of a work in progress, but we're trying to slowly update the store. I've also added a ton of designers to our store. I tried to expand the depth of how the current designers were being bought, and I just kind of changed the way the store bought merchandise.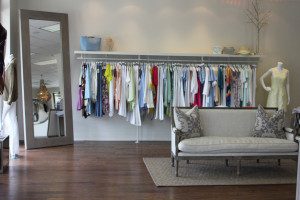 3. Can you describe the store's style in two words? Sophisticated and cool.
4. How do you keep the store's inventory fresh and up-to-date? We attend market regularly. Designers will come and see me in the store. I'm always looking for new lines to bring to Baton Rouge or just to this part of town. We get stuff in almost every day.
5. Can you share a hint of what customers will see in Lukka in the future? We have a couple of new lines that we're waiting for. I think Lukka has a very laid-back feel but also kind of sophisticated, and we've added a few lines that we're waiting for. It has a resort feel to it. We do really well with knit tops and neutrals, and we do a few pop colors.
6. What's something you want customers to know that they might not be aware of? We offer all different price points. I think that some people might think that we're higher end, but we have some pretty reasonable price points. We're not just heavy designer. We try to have things under $100. And we'll go above and beyond for customer service. We'll deliver to your house. We'll pay for alterations for anything that's regular-priced. We're super friendly, and we want everyone who comes here to feel very welcome and at home.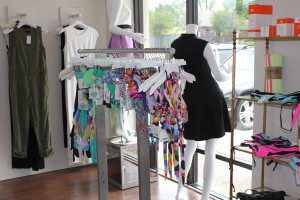 7. What's your favorite trend for spring and summer? I'm loving white lace. You can make it look really cool with a white lace top and white jeans. I'm loving white on white.
8. What makes Lukka different than other shops? I think our designer mix is very different than any other store.
9. What's your favorite thing at Lukka right now? We have great beachwear—great swimsuits and swimsuit coverups.
10. Can you share a style tip? Wear what is comfortable for you, no matter what anyone else is wearing. For a lasting, classic look, just keep it clean. Especially for women on the go who want to look good everyday, just remember to keep it clean and simple. It will make your life easier. And always be true to your own style.