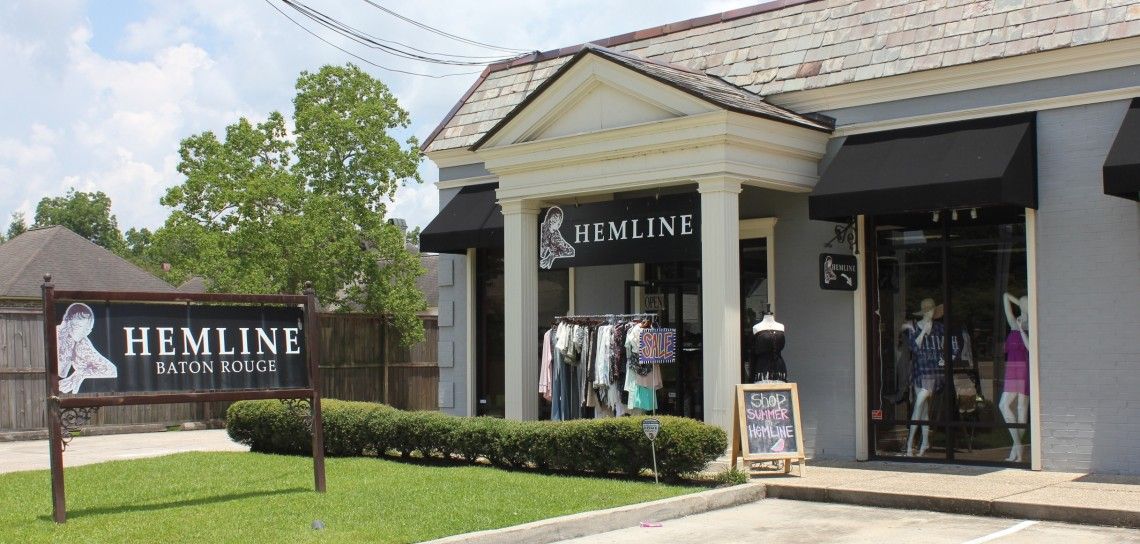 10 questions with Hemline owner Ashley St. Romain
Ashley St. Romain, who began working at Hemline at Highland Road only a year and a half ago, is now the shop's owner. "I loved Hemline's offerings and instantly wanted to own my own Hemline franchise, so it all worked out when I finally got this location," she says. St. Romain purchased the franchise from original owner Brigitte Holthausen, who started Hemline in the French Quarter. Holthausen opened the Highland Road location after Hurricane Katrina, when she moved her Magazine Street location to Baton Rouge. St. Romain dishes with us, revealing what makes her store unique. Read on to find out more.
---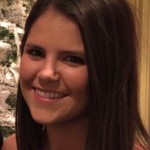 1. What is a typical day like for you and your team? A typical day here at Hemline is making sure me and my team are constantly keeping the store looking visually appealing and giving our customers the best service by showing them new arrivals and helping with anything.
2. What is your professional background? How did you get into the retail field? I graduated from LSU with a degree in fashion merchandising, and I did internships in New York City for two summers in a row. I have also worked other retail jobs and always knew I wanted to own my own store.
3. What are the first things customers see when they walk through the doors? The first thing customers see when they come into the store is a strong display in the front with the newest arrivals of the season.
4. What sets your store apart? We have a wide range of different styles and also a range of price points to please anyone. We also have 18 other Hemline stores that we can call to get a certain item sent for a customer. We go above and beyond for the customer!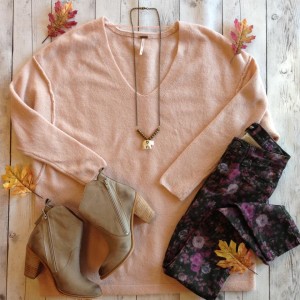 5. What is one thing you think customers should know about your store that they may not be aware of? One thing customers should know is that it isn't just for younger girls! We have items for older women as well and clothing that they would like, along with lower-price-point items that some people may not be aware of.
6. How do you keep your store's inventory fresh and up to date? We receive daily shipments, and we are constantly re-merchandising the store and displays to make everything look new and different each time a customer comes back!
7. Can you share a hint about what shoppers will see in your store next season? For fall, shoppers will see a lot of the "marsala" color in everything! Also, distressed denim is a huge thing for this fall as well!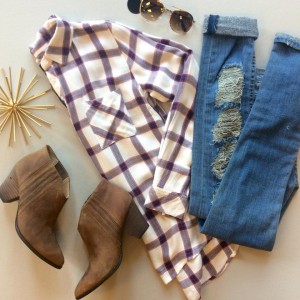 8. What are a few of your favorite items in the store right now? A few of my favorites are our Rails plaid shirts, a staple year-round in my wardrobe. I'm also loving Free People oversized sweaters for when the weather cools off. And I am loving this cheetah print bag by Ceri Hoover, a designer out of Nashville.
9. What are a few must-have items for fall? Distressed jeans, booties, oversized sweaters or ponchos, and anything in the deep red wine color!
10. What are some of your best-selling products? One of our best-selling lines is Free People. It goes so well with our store and the other lines that we carry. We just got in Spanx faux-leather leggings that were a big seller last year, so I am sure things will be the same this fall!