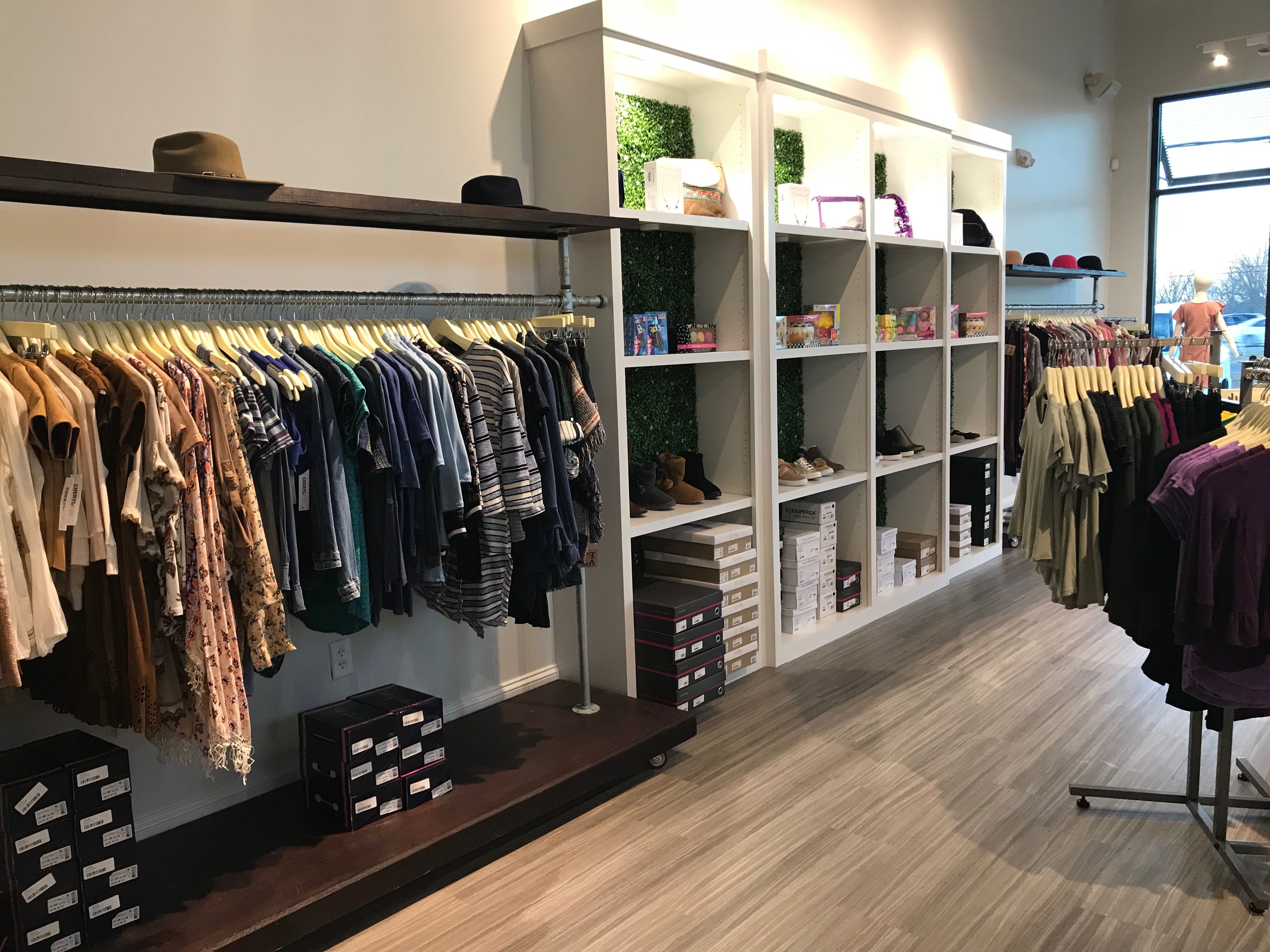 10 Questions with Heidi Berthelot of Twisted Oak Boutique
Combining a love for community with trendy tween fashion, Port Allen's newest boutique, Twisted Oak, is changing the fashion game for girls across the river. With two daughters of her own, owner Heidi Berthelot came up with the idea for a store that combined both style and accessibility for her West Baton Rouge friends and "dance mom" family. And though Twisted Oak celebrated its grand opening only a few weeks ago, Berthelot and her team are starting a tween fashion revolution by using the store as a platform to raise up aspiring young creators and visionaries. We sat down with Berthelot to learn more about her inspiration and the realities behind boutique ownership.
---
1. What is a typical day like for you and your team?
A typical day for us starts with a must-have: Dr. Pepper! Next, we put out all of our new arrivals, check social media and pull items people have asked us to hold.  Then, we open the doors ready to greet all the fabulous girls and help them find the perfect outfit and accessories. We close out with a plan for the next day and some cleaning up.
2. What is your professional background?
Before opening this boutique, I was an X-ray technologist on an as-needed basis for a great company for 13 and a half years. Although the medical field is far different from retail, I am finding a lot of the same people skills I developed have become very useful in my new role. I am excited to continue to learn new things not only about working in retail but also in owning my own business. It's a challenge I am definitely up for.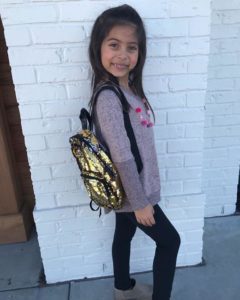 How did you get into tween fashion and retail?
My two daughters, Avery (11) and Aubrey (7), are very involved in dance on the competitive level. With that comes a lot of practice time for them at the studio and lots of social time for the other "dance moms" and me. In that time, we talk a lot about different things our daughters are facing as they get older. One thing that kept coming up over and over was the lack of age-appropriate clothing that isn't too baby or too old and that could fit them in this "hard-to-fit" stage of life. I kept thinking, I can do this! I can provide a tween boutique on our side of the river so no one would have to cross the bridge just to find something their child could wear. Gradually, the business started taking shape and became more than an idea. It became a dream I was determined to see through. I knew I could shop for cute clothes; however, the trick was operating a business. Luckily, my husband knows a thing or two about business operation, and he was supportive of my idea. Also, I have my girls to ask for advice when shopping for the store, since they are the age of my target customers and love it as much as I do. Throughout the whole process, everyone has been so encouraging and unbelievably helpful, making the dream of the store become a reality.
3. What are the first things customers see when they walk through the doors?
The first thing customers see when they walk through the door is a smiling face, the perfect blend of modern and rustic decor to complement the cutest racks of clothing, as well as our very cool built-in piece displaying all of our shoes, bags and some of the most popular accessories. Finally, customers can shop all the latest jewelry trends on our unique "table" display.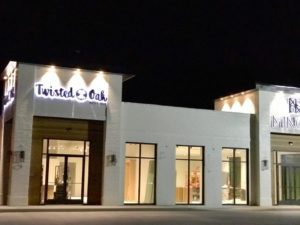 4. What sets your store apart?
Twisted Oak stands out from other "tween" boutiques because of its location. West Baton Rouge Parish is growing at a very rapid pace, and with that comes traffic woes. Often times, I have heard the word "trapped" regarding the ability to freely cross the bridge into Baton Rouge. I like the idea that people will eventually not need to look to Baton Rouge for these simple needs. Twisted Oak, all the westside businesses new and old, as well as all of our town and parish leaders are really working hard to make West Baton Rouge a viable standalone parish without depending on Baton Rouge or other bigger cities. We are excited to be a part of this change by providing great quality products here locally.
Another thing I feel sets us apart is the style of clothing we have. Everything is age appropriate yet very stylish. Growing up here and being very involved in school and dance activities has provided me opportunities to meet a lot of people, which has been helpful in deciding on outfits even when the girl may not be present. I have an idea of their style and personality as well as the ability to judge a size when someone is purchasing a gift or they simply are not there to try on.
5. What is one thing you think customers should know about your store that they may not be aware of?
One thing I think our customers will be excited about knowing is, starting in January, we will have a spotlight table set up in store. This table will be solely for young entrepreneurs looking to follow their dream. From making jewelry to painting, we want to help young dreamers get their name out by showing them some of the support that has been given to us. We will help them market their table on social media, and 100% of the money made will be going to the entrepreneurs to keep their businesses going.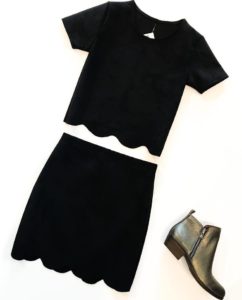 6. How do you keep your store's inventory fresh and up to date?
We keep our inventory new and exciting by attending market and following the latest trends in clothing and accessories. We really try to listen to all of our customers' input, feedback and suggestions and incorporate that into what we are buying.
7. Can you share a hint about what shoppers will see in your store next?
Right now, our customers can expect to see the start of our transition into all things spring. We will be introducing brighter colors, fun accessories and getting into super-cute swimwear. We will be gearing up to provide all the great things for spring break, and there will even be a rack of Mardi Gras apparel with some fun things for Valentine's Day as well.
8. When did Twisted Oak Boutique open, and how has it grown or changed since then?
Twisted Oak made its very first debut at Hollydays in October 2017.  It was a great opportunity to get our name out there and work out some minor bugs before officially opening December 5, 2017. Even though it has only been a few weeks, we have grown so much in that short time. Social media has played a huge part in our growth and will continue to do so. We are so excited for all the new changes and even more growth that is soon to come. We are absolutely in love with the building space and are so blessed to have the opportunity to be right next door to Mingle.
9. What are a few must-have items this season?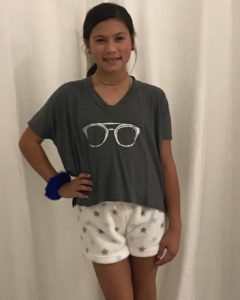 A few must-have items as we round out the winter season are some of our most comfy PJ shorts in fun prints, super-soft tops and tunics that can be dressed up or down, as well as versatile boots and booties.
10. What are some of your best-selling products?
Our best-selling products so far have been some beautiful dresses for the holiday season, the most comfortable and cute pair of Steve Madden sneakers, and, of course, bath bombs and squishies.
To see what Twisted Oak is up to, as well as to get an inside look at the newest tween trends, visit twistedoakboutique.com or shop at the store's Port Allen location.