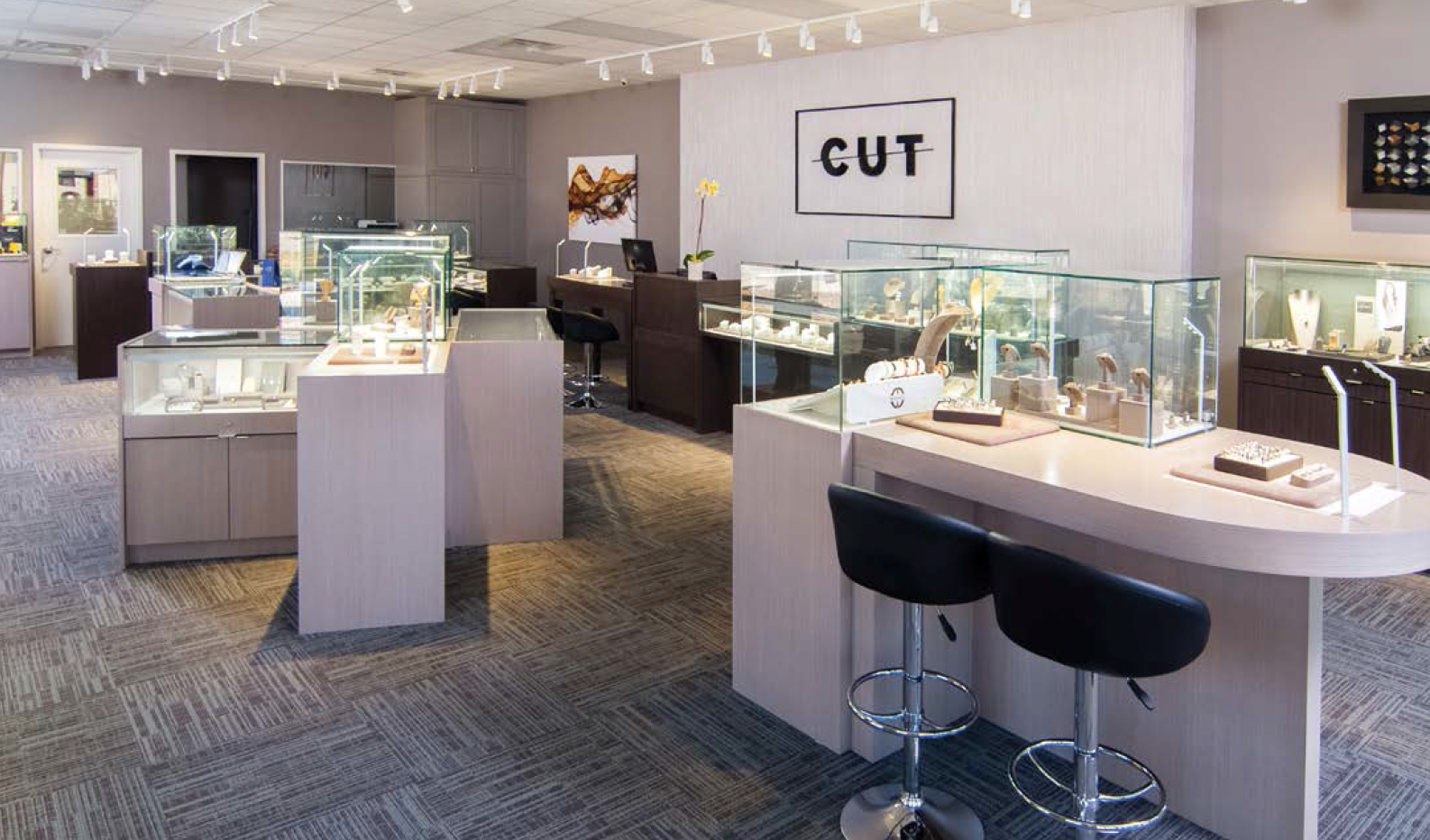 10 Questions with Cut Fine Jewelers Owner Matthew Patton
What began as a 500-square-foot office off Drusilla Lane is now one of the Top 5 Coolest Jewelry Stores in North America, according to INSTORE magazine. And with good reason. Cut Fine Jewelers only opened in its new Jefferson location in Nov. 2014, but owner Matthew Patton has figured out how to carry on his family business with a little pizzazz of his own. With a special focus on keeping pieces one-of-a-kind and custom-made, Cut has prided itself on being one of the hippest locations in town. To find out more about what makes Cut so cool, we sat down with Patton for the whole scoop.
---
1. What is a typical day like for you and your team? A typical day for us is having a client come through our doors and needing something special. We sometimes view ourselves as problems solvers, in that men and women come to us needing a gift or a special way to mark an occasion, but they have no idea what they want or what the possibilities are. We typically encourage clients to work with us to custom-design a piece, making the item that much more special. When we are not working with clients, we are constantly searching for new styles, designs or trends, plus pieces that you can't find at any other jeweler in the area. We like to have a lot of fun here, but you can also expect a lot of honesty and integrity. If we don't think a design looks the best that it can, or if a piece you're trying on doesn't work for you, we will tell you. Clients can always tell when you are being truthful with them, and they've come to appreciate the fact that we just tell it like it is. We aren't just after making a sale.
2. What is your professional background? How did you get into the retail field? I grew up in this business and came to love it long before I ever realized it. I started my career in the restaurant industry as a chef, but after an unexpected impasse I felt that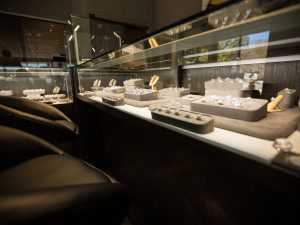 I should give the family business a try. I became the fourth generation of my family to work in the jewelry industry and felt a calling to open my own style of showroom in 2012. We recently expanded in late 2014, opening our award-winning showroom on Jefferson Highway.
3. What are the first things customers see when they walk through the doors? I think the first thing clients notice when they come through our doors is how different this space is from any other in Baton Rouge. It's modern, but inviting, and feels fresh and hip, something not commonly used to describe a jewelry store.
4. What sets your store apart? We are very passionate about education. We want our clients to have the knowledge to make a fully informed decision, and in Baton Rouge there are more than enough places to purchase jewelry. By giving them this knowledge, customers can make accurate apple-to-apple comparisons about what they are looking for and buy the piece that best suits them. Another factor is our focus on custom design. I've told our clients since day one that we never settle at Cut. We will alter or modify any piece sitting on our showcase or build something from the ground up if that's what it takes.
5. What is one thing you think customers should know about your store that they may not be aware of? In 2015 we were awarded a "Top 5 Coolest Jewelry Stores in North America" title for our innovation in showroom design, style, and culture. That's something you won't find anywhere else in Baton Rouge.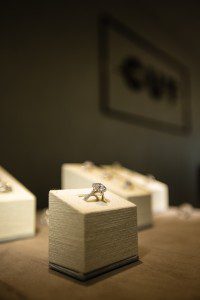 6. How do you keep your store's inventory fresh and up to date? We are constantly searching for new up and coming designers, looking for what's just around the bend. Something we do a little differently from other jewelers is that we don't reorder the majority of our pieces once they're bought. We want that piece to be one of a kind in the Baton Rouge area.
7. Can you share a hint about what shoppers will see in your store next season? We have some great designers and watch manufacturers we are planning to partner with in 2016, but I would rather not spoil that surprise just yet.
8. What was your reason for opening the store? When did it open, and how has it grown or changed since then? The opening of the showroom was more out of necessity than anything. Cut started life in March 2012 as a private jeweler working by appointment in only 500 square feet off Drusilla. We simply outgrew the space and saw an opportunity for this space once the building was constructed. We officially opened here in Nov. 2014. I consider that move to be a huge leap forward in terms of where I see Cut going in the future.
9. What are a few must-have items this season? Hera, one of our most popular jewelry designers, has just come out with some amazing pieces. Her collection always impresses us. In an industry where so many pieces can resemble one another, she keeps it fresh and different. There is no mistaking a piece from Hera.
10. What are some of your best-selling products? Exceptionally well cut diamonds will always be the staple and what you expect from Cut Fine Jewelers. We really put a lot of focus on our wedding jewelry. That's where it all begins for us, when you start a relationship with a jeweler you might shop with for the rest of your life. So we always make sure we have the greatest selection of styles to pick from.