10 questions with The Backpacker owner Michael Mathews
The good thing about nature is that it never goes out of style. Even city slickers in short-distance heels and humidity-controlled blowouts need a breath of fresh air every once in a while, and when they do, they'll need the right gear to go with it. That's where The Backpacker owner Michael Mathews comes in. Or rather, where his father came in, when the Baton Rouge store first opened in 1974. These days, The Backpacker handles everything from kayaks and hiking boots for the intrepid adventurer to sweat-wicking clothing for a casual workout, and all at a price guaranteed to beat the competition. Looking to make the most of our winter adventures before the summer sets in, we sat down with Mathews to learn more about what his store has to offer:
---
1. What is a typical day like for you and your team? I spend most of my time overseeing the long-term goals of our stores, including what brands we will carry, long-term investments in marketing and goal setting. Two hours before opening, we have daily and weekly meetings, getting prepared for what's on the short-term horizon. By the time the stores open, our floor team makes themselves available for customers based on their assigned areas. Every day we spend time helping customers, filling in on merchandise and planning new merchandise.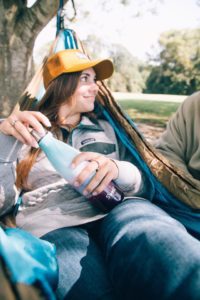 2. What is your professional background? How did you get into the retail field? This business has been in my family since my father started it in 1974. In addition to planning ski trips and managing inventory here at The Backpacker, I also worked a few jobs related to my finance major (both small and corporate jobs) when I attended LSU. But when I graduated in 2006 I decided to buy the family business.
3. What are the first things customers see when they walk through the doors? A large, 28,000-square-foot airy lodge that's inspired by the outdoors. We have kayaks and paddle boards displayed from the rafters, a rock wall up the chimney (with warm fires in the winter), sunglasses, footwear and women's clothing in the first area you enter. As you venture through the store you will find more areas dedicated to men's apparel, skiing, kayaking, camping, hiking, hammocks, climbing and outdoor living, just to name a few.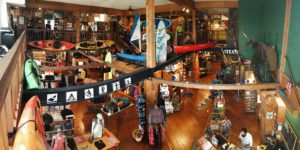 4. What sets your store apart? Our unique lodge-style appearance is the physical difference. Ultimately we hope to appeal to our customer's emotional sense of experiencing the outdoors while also providing a fun in-store experience with our staff. We also offer a full-service travel agency where we specialize in ski trip planning with over 50 years of experience in winter vacation travel. Unlike many of today's travel planners, we hold office hours where folks can come in and learn about winter vacation planning from a person face to face. We also offer a full-service boat and ski tech shop, the CC Lockwood Gallery and the largest selection of ski apparel in Louisiana. We also schedule free private and group water kayak and paddle-board demos.
5. What is one thing you think customers should know about your store that they may not be aware of? We will match or beat any price you can find, even on the internet, for all of our gear and services, including our winter vacations.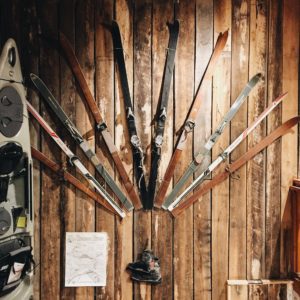 6. How do you keep your store's inventory fresh and up to date? We schedule multiple product shipments throughout each season. This allows us to modify our orders based on what customers are most interested in and asking for before we take delivery. This can be difficult, especially during warm winters. We also keep track daily of goods and services that we don't have to offer our customers. This way we know what is most relevant to our customers.
7. Can you share a hint about what shoppers will see in your store next season? In 2017, customers can expect to see some great new brands in our stores like Maui Jim, Kuhl and Hari Mari, just to name a few. We will also be expanding our adults' and kids' assortment in brands like Southern Marsh, FishHippie and Aftco.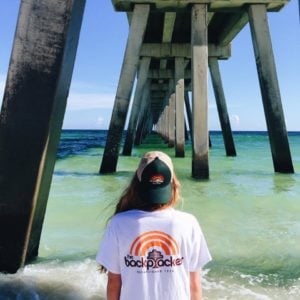 8. What was your reason for opening the store? When did it open, and how has it grown or changed since then? We have been opened since 1974. My father opened his first store near LSU to outfit his ski trip customers with apparel for their trips out west. Since ski clothing wasn't a year-round business, he offered outdoor lifestyle and camping gear as well. We have grown to serve both the Baton Rouge and Lafayette markets. The original store on Chimes Street closed in 1986 because the current Jefferson Highway store was able to service customers much more effectively.
9. What are a few must-have items this season? Hammocks, AFTCO shorts, Chaco sandals and Maui Jim sunglasses.
10. What are some of your best-selling products? This season we anticipate that some of our best-selling gear will be Patagonia T-shirts and trucker hats, TASC Bamboo Performance Apparel for men and women, Chaco sandals, Hobie kayaks, Southern Marsh and Aftco apparel for adults and kids, and ENO hammocks.