10 questions with Air Blow Dry Bar & Salon co-owner Mike Reuling
Most salons share a focus on high-quality cuts, vibrant hair coloring and a focus on working with guests to achieve what they want. But Air Blow Dry Bar & Salon's leadership aims to set it apart with a special emphasis on also caring for its own employees. Co-owner Mike Reuling and his wife Gayle, who runs the creative side of the operation, say they ensure that their employees receive benefits and training that help them feel confident to advance their careers. With makeup artists and lash extension specialists working alongside hairstylists, Air Blow Dry Bar & Salon endeavors to be a one-stop shop for beauty needs from a simple trim to a total transformation. We asked Mike to share some of what keeps his business buzzing.
---
1. What is a typical day like for you and your team? Our day starts off with a team huddle to check in with everyone and make sure everyone is up to speed on specials we maybe running or any schedule challenges we maybe facing. Also, this is the time all our stylists do their prep work to prepare for each guest they will see that day. They look at their past work, color formulas and product choices to help plan the upcoming services.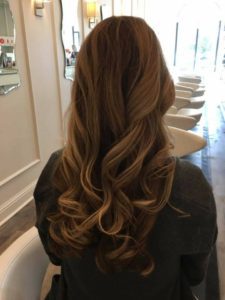 2. What is your professional background? How did you get into the field? My wife Gayle and I own the salon. In addition to Baton Rouge, we have our original location in Mandeville and our latest location in Covington. Gayle is the creative mind and I handle the business side of the salon. Gayle has been in the industry for over 30 years. My background is in oil and gas, but I started working at Air a year and half ago, after we opened the Mandeville location.
3. What are the first things customers see when they walk through the doors? They are greeted with a smile by our warm and friendly Guest Care Team at the front desk.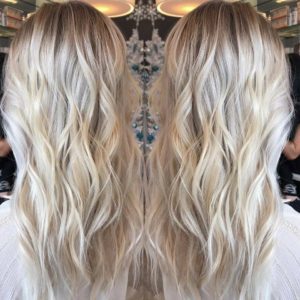 4. What sets your salon apart? The client experience. You may be able to get a cut and color at any salon in Baton Rouge, but our focus on the guests' experience is what really sets our salon apart. We strive to offer a warm,
friendly atmosphere that is both clean and welcoming. Our stylists focus solely on the guests and work with them to create the look they want. We are also focused on using technology to help our stylists and guests have a great experience. We recently released our Guest App, which allows easy booking of appointments and is a great way to stay up on the latest specials at Air.
5. What is one thing you think customers should know about your salon that they may not be aware of? That we are more than just a blow dry bar. We are a full-service salon specializing and color, cuts, extensions, makeup, lashes, etc., as well as a blow dry bar for our clients' convenience. This allows us to attract top new talent to our salon, since they have an opportunity to grow their career at Air.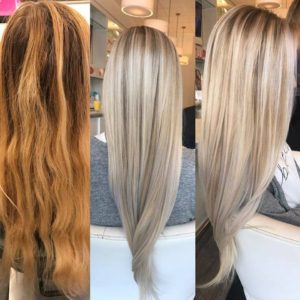 6. How do you keep your salon's inventory fresh and up to date? We are proud to be an exclusive Kérastase salon. Kérastase is an innovative prescription product line that continually updates its product offerings and the quality of its products.
7. Can you share a hint about what looks will be popular next season? Straighter, fuller, very soft waves that seem barely there. We like to follow trends from all over the world. Gayle also heads an artistic team, which is tasked with staying on top of the latest trends.
8. What was your reason for opening the salon? When did it open, and how has it grown or changed since then? Gayle was primarily a "one-woman show" for most of her career, but she always had the heart to give back to this industry. When we opened our first location in Mandeville, we were Louisiana's first blow dry bar. However, our model of a combing a full-service salon with a blow dry bar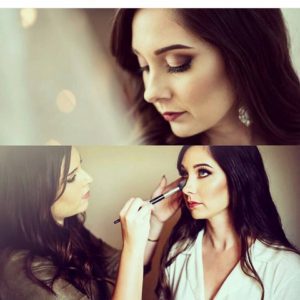 has allowed us to attract and retain awesome young talent, while providing them an opportunity to grow their clientele as they move to the full-service side. It also provides our guests with answers to all of their hair-care needs under one roof. By offering our stylists health insurance, vacation, and life insurance benefits, we are providing the essentials they need to make a career at Air. We opened our Baton Rouge location in 2013, and our Covington location just this past November in 2016.
9. What are a few must-have items? Kérastase cleansing, hydration and primer products. You can layer these products and your hair never feels heavy. Our four Airstyles (blowouts) for $100 package that we offer twice a year is also a huge hit.
10. What are some of your best-selling products? Kérastase's Mousse Bouffante, Fluidissime spray and Bain Densite shampoo.