A new leaf: Pass-along plants make a Beauregard Town garden a testament to new growth potential
---
Tara Titone reaches over and surveys the fronds of a purple salvia plant, pulling it toward her and noting its heft and maturity.
"I planted this two months ago," she says, sweeping her hand over the lush foliage that now takes up a significant space in her flowerbed. "My neighbor gave me a clipping of it in a pot. Now look at it. If I let it go, it would take over the whole yard."
The salvia is comfortably nestled among crinum lilies, irises, lantana and a variety of ginger among other flora on Titone's corner lot in Beauregard Town. An ancient ligustrum tree adjacent to the front porch branches out over the scene, causing dappled light to be cast to the foliage below. There's not a square sod of St. Augustine in this yard. In lieu of grass, Titone has covered every inch of her plot in plantings.
"When I moved in, two neighbors came with shovels and a backhoe to help me remove the grass," says Titone. "Then I did an analysis of the plants to see which ones were working and which ones weren't. I moved a lot of plants to better locations."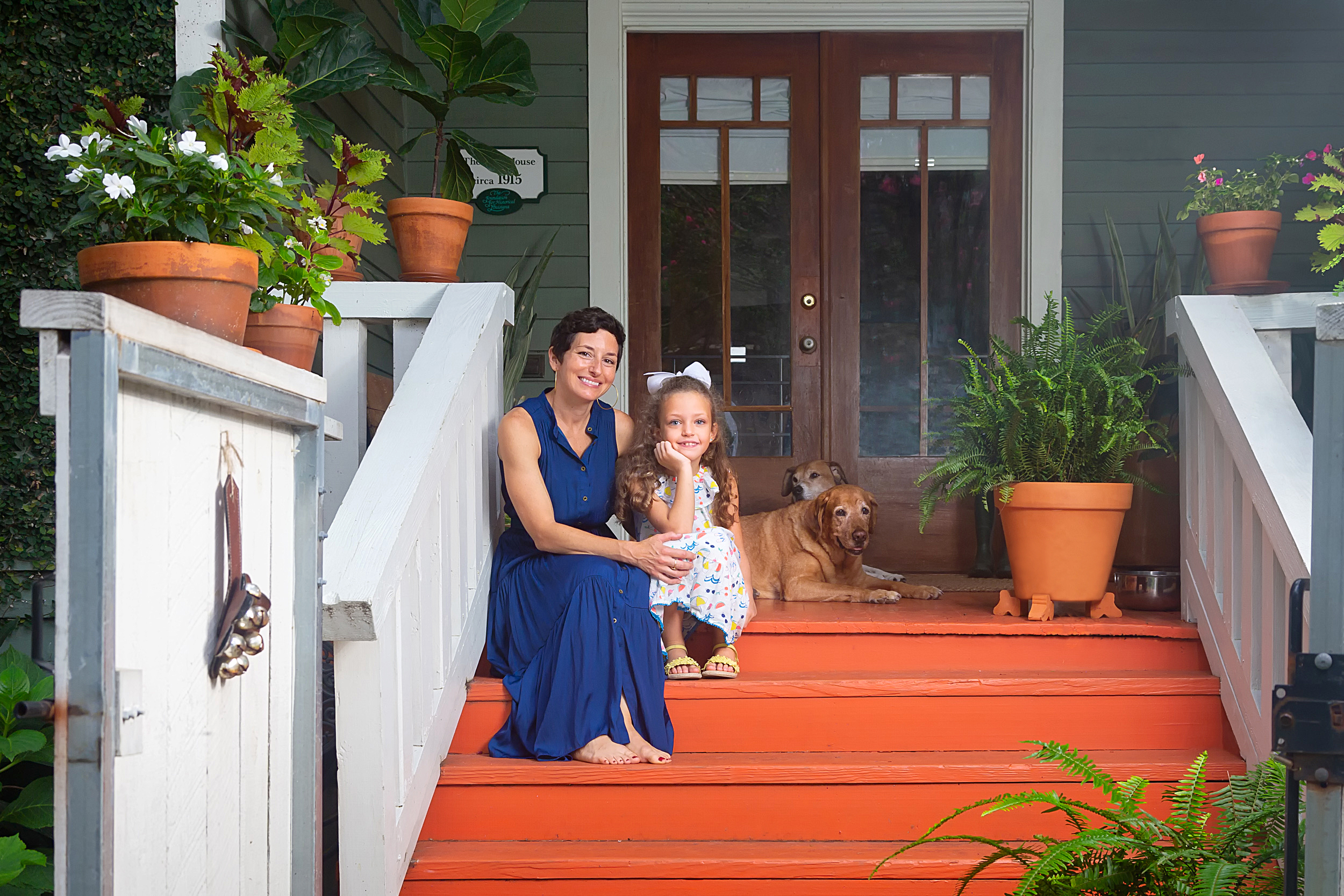 Analyzing the situation and recognizing growth opportunities is what Titone does best. She's the vice president of the East Baton Rouge Redevelopment Authority, a group that takes blighted properties and returns them to productive use while maintaining their character. After stints in Florida and New York working in urban design, this Baton Rouge native returned home and purchased a historic house downtown nine years ago because she wanted to be part of the rebirth of the area. And although her workdays are filled with project development and planning, her free time is spent in the yard. She has a landscape design degree from LSU, and she uses her education to fuel her passion.
"I want to invest in the fun stuff," says Titone. "I want to put time into something that sparks my creativity. I love redevelopment, but it doesn't really offer a lot of opportunities for creativity."
In the garden, her creativity is finely tilled with an ample share of know-how. Titone admits to thinking in design principles when she plots—considering line, form, color and texture. And while she certainly throws plants together occasionally, she always keeps in mind balance and repetition when planning the landscape.
"I believe in plant massings. It makes a statement," says Titone. "But many of these large massings started as cuttings. I just root them. They're all over my house."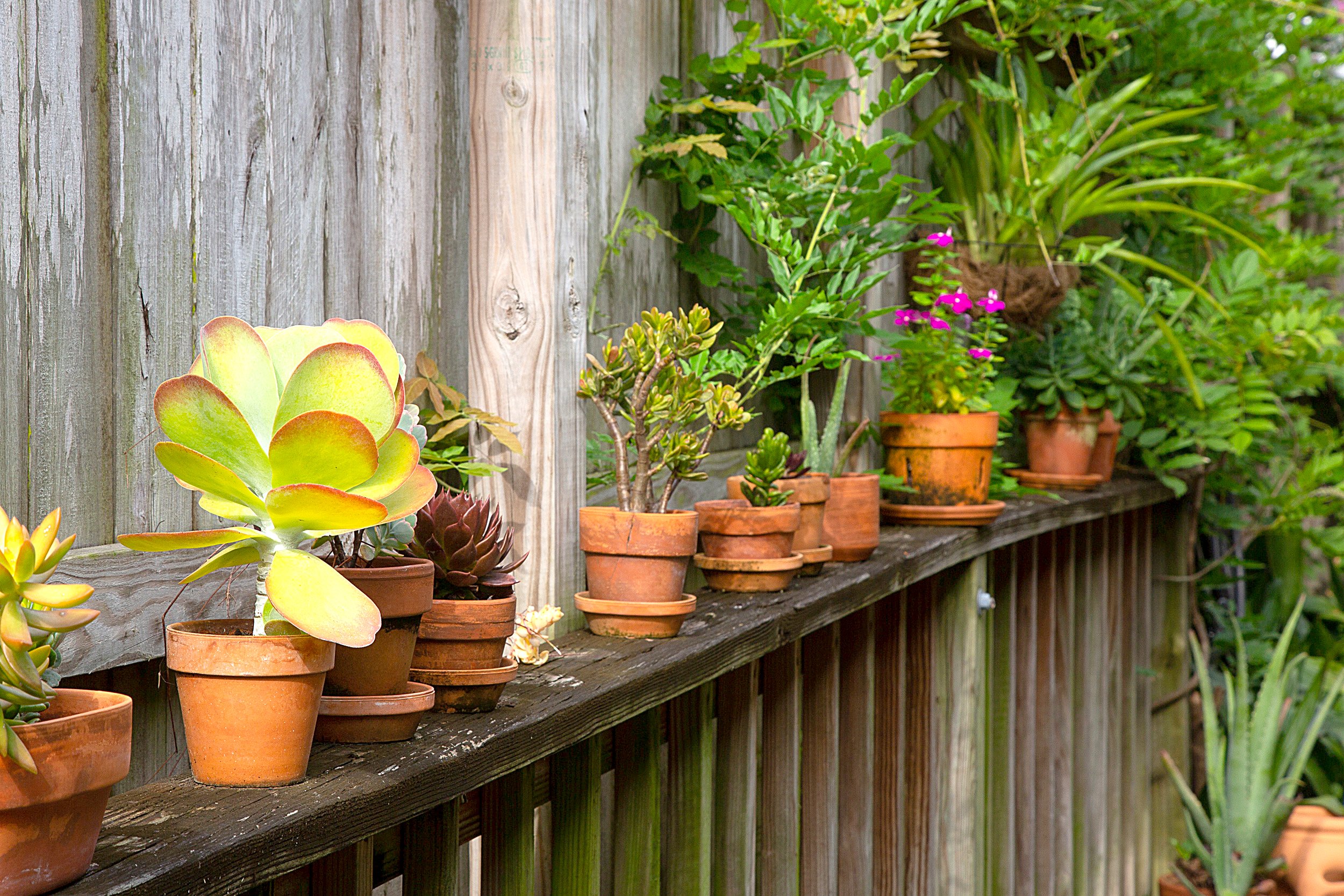 Indeed, one quick step into her 1915 bungalow and it is evident that she not afraid to start a plant from a seed or sprout. She has multiple pots of fiddle leaf fig cuttings—yes, they are hard to keep alive—as well as a variety of ferns, coleus, ivy and colorful botanicals. She happily takes cast-offs and cuttings from generous neighbors, and she shares plants with her dad, who also enjoys working the soil.
"He's an attorney, but he relaxes by gardening," says Titone. "He's the one who encouraged me to get a degree in landscape design. Now we share everything from cuttings to pine straw and mulch."
Titone's father also donated old St. Joe brick from his own landscape and helped her lay a pathway in her backyard leading to a deck filled with terra cotta pots brimming with foliage. It is here that she plants cuttings and nourishes many of them until they thrive enough to be installed in the yard. It's a sunlit space. She monitors plant growth and moves pots inside the house or onto her front porch when necessary depending on weather and light. And when the workday is done and the sun is going down, Titone relishes spending time on her front porch with her friends and a glass of wine.
"I tried to create a low-maintenance, old-world landscape," says Titone. "Because as much as I love gardening, I can't spend every moment in the yard. I have a life. But my garden is my peace and my creative outlet for sure."