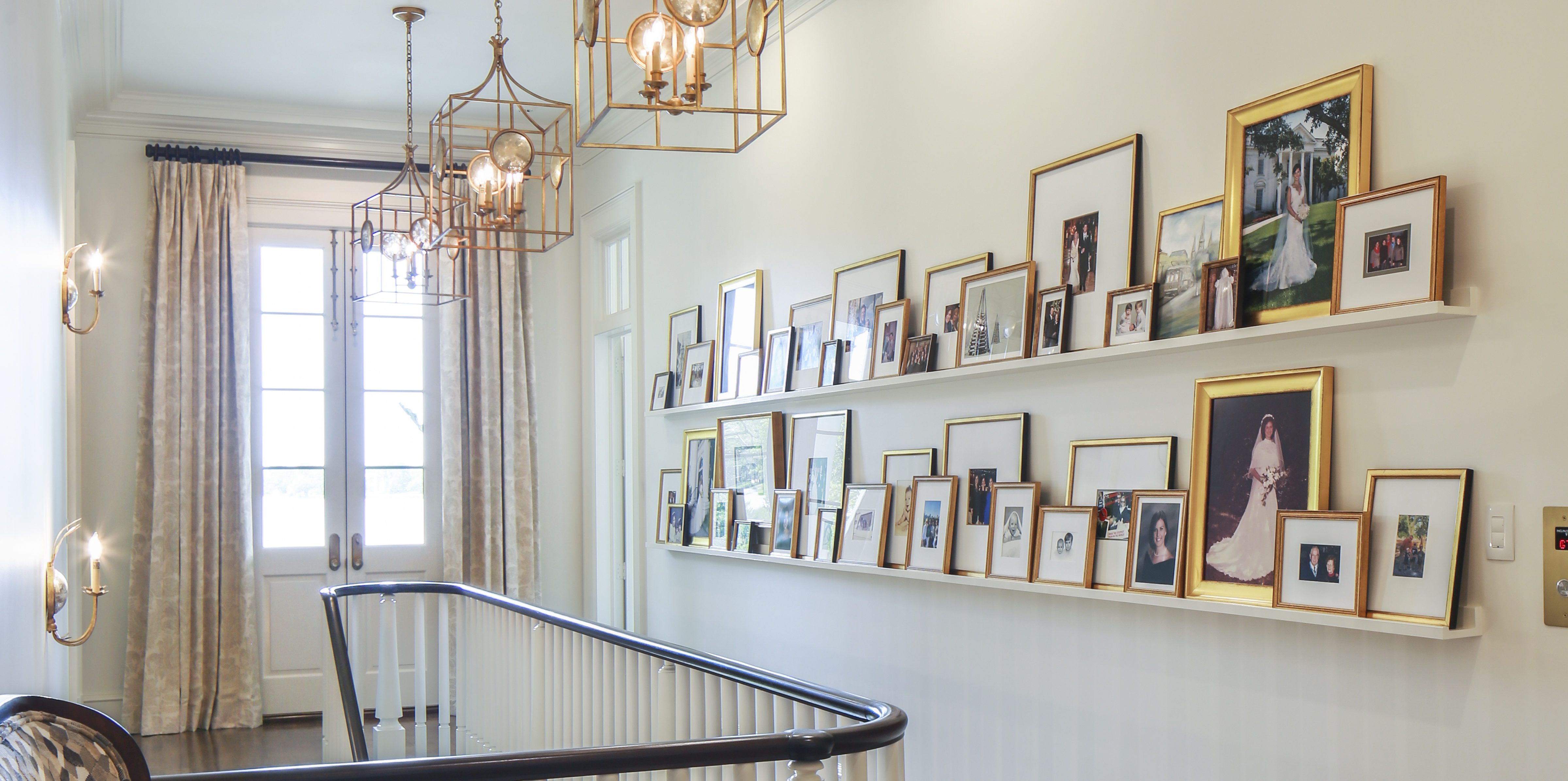 Designer tip: Meghann Landry on cherishing memories
When looking at the model setups of new décor and furniture releases in stores, there is one thing that isn't quite right. One thing that is noticeably absent from the well-thought-out accessorizing of shelves, side tables and dressers. That simple yet key element is personalization. And not just sticking a last initial on a pillow and calling it a day, but intentional placement of pieces that have significance. Designer Meghann Landry of McMillin Interiors suggests creating a scrapbook of sorts. Rather than hidden away in a large book in the back of a closet, Landry suggests making a statement with a gallery wall.
"Gallery walls are great for displaying family portraits and memories," she says. "Use a cohesive framing style and layer a variety of sizes on a picture ledge to add interest in difficult spaces."
Some of the most ideal areas for an installation like this is a hall or stairway, where the space is largely empty. That way, the collection won't make an entire space look cluttered. Also, the spaces you pass through numerous times a day will be transformed into a walk down memory lane.
For more design ideas from Landry, check out her past tips here and here.