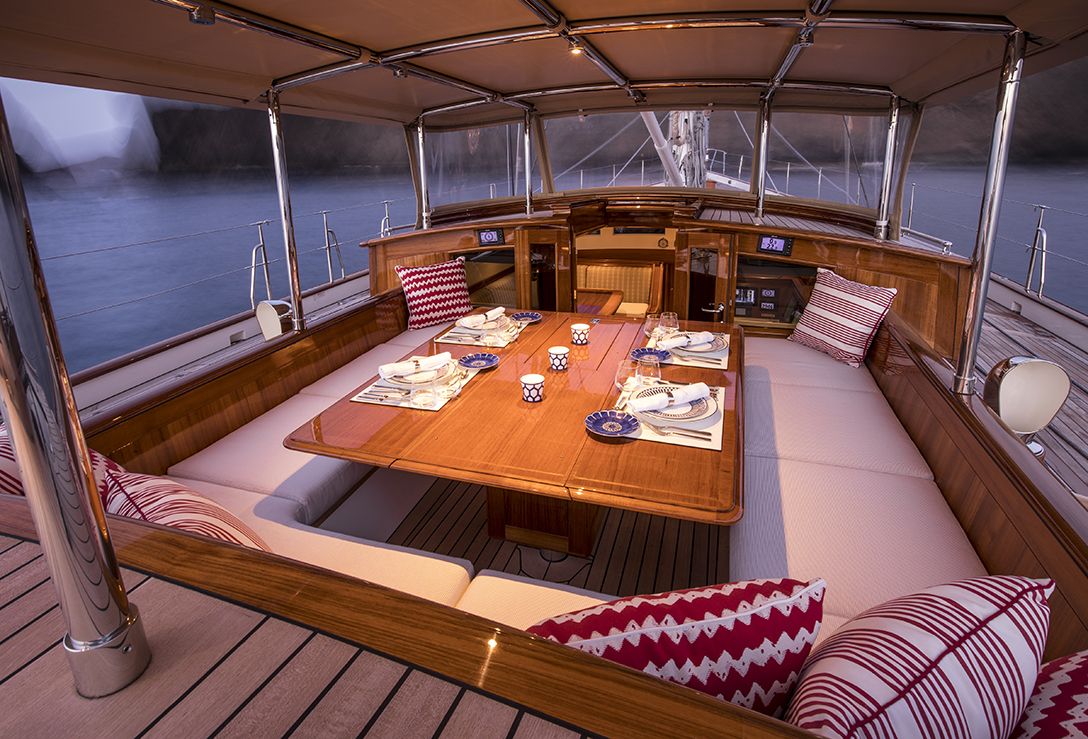 From the June issue: A Baton Rouge interior designer takes her skills to the sea
inRegister has showcased hundreds of luxurious homes over the years, but in this year's June issue, we leaped beyond the coast onto the deck of a sleek sailing yacht designed in part by local interior designer Colleen Waguespack, and already it has made a name for itself for both its luxury finishes and its fantastic speed.
Designed and built by a team including naval architects at Hoek Design in the Netherlands, Ezra Smith yacht designers in Rhode Island, and Claasen Shipyards near Amsterdam, the yacht, called Acadia, is an international effort with Louisiana roots, decorated with Louisiana art, but with extra touches of extreme elegance. A personal chef and a second-place win in February's Antigua Superyacht Challenge doesn't hurt, either.
To see more photos and learn more about this home on the sea, check out our article from the June issue of inRegister, available on newsstands now.