Fresh ingredients: A kitchen way past its expiration date gets a new shelf life
The kitchen was so last century. Peeling, faux wood-grain Formica countertops, dark stained cabinets and ceramic knobs harked back to days of Hacky Sacks and oversized shoulder pads. Huge soffits above the cabinets made this Woodstone subdivision kitchen feel smaller than its actual size. When decorator Shane Griffin was called in to update the space for a family, he immediately recognized the potential in the midst of the dated décor and got to work.
"I know that the overall transformation is significant, but we didn't really have to make that many changes," says Griffin. "Moving appliances and plumbing around really gets expensive. Here, we simply modified the existing layout."
In fact, the only major modification Griffin suggested was the installation of an oversized island instead of using the layout of the existing peninsula. Hardwood floors, hand sanded to look like the original, were installed where the peninsula was formerly placed. And ripping out dated soffits above the cabinets left plenty of room to stack them all the way up.
"Taking cabinets to the ceiling has a really dramatic effect. It commands attention," says Griffin. "Now the entire room is more functional, lightened and up to date. It's timeless."
---
Dive in deep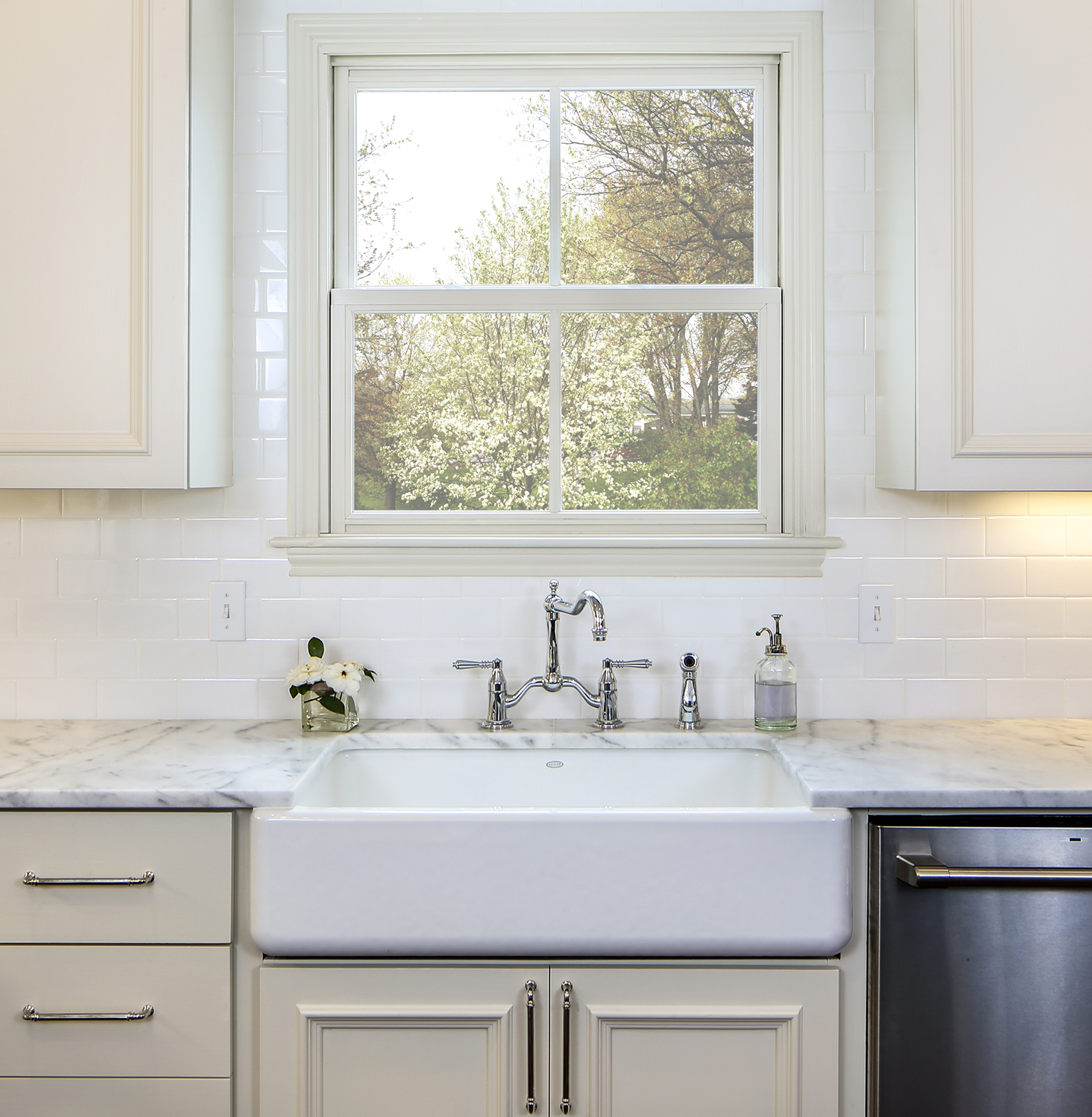 An oversized farmhouse sink was a must-have for these homeowners when revamping the kitchen. Perfect for soaking big pots, this old-fashioned style melds well with the updated traditional look of the space.
---
Steal the scene
Move your mouse over different areas of the room to see how this beautiful kitchen was created:
---
Before
Photo of the kitchen before renovations.