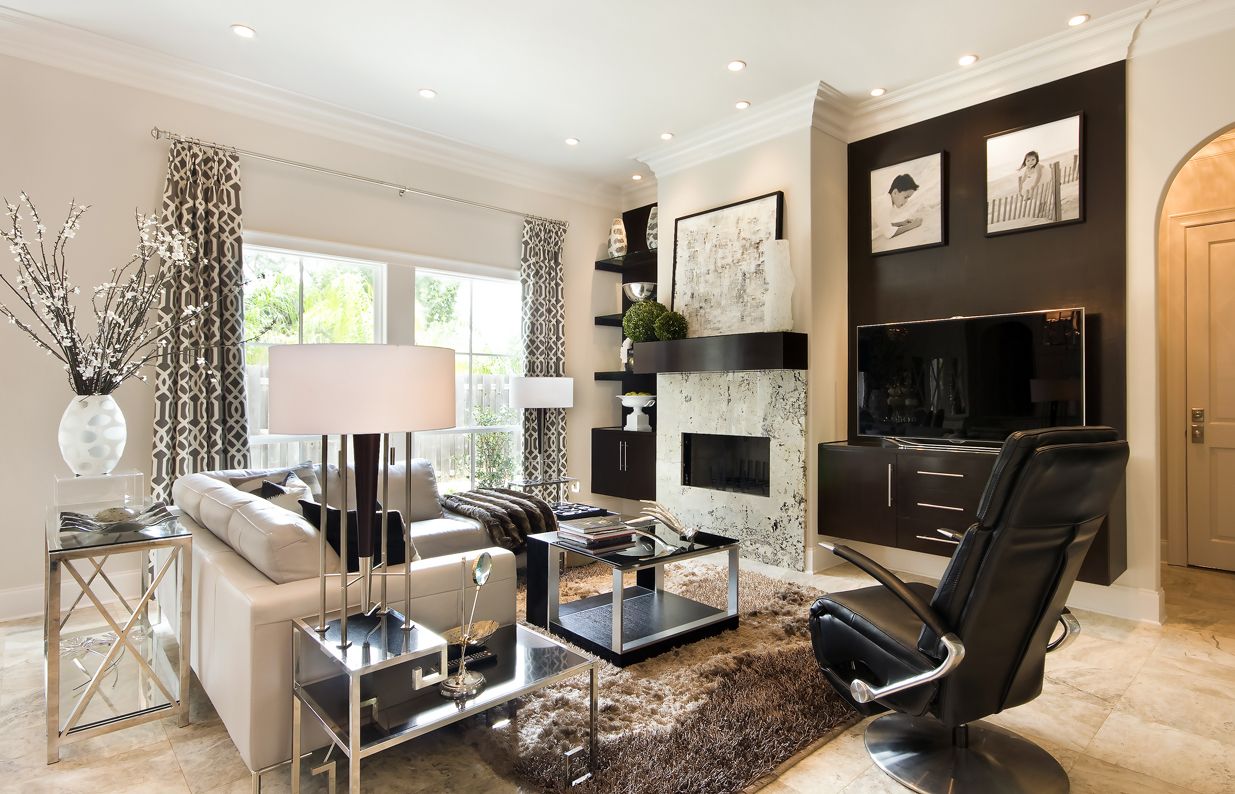 A fireplace is literally the hearth of the home, the place where, before modern conveniences like central heating, a family could gather for conversation and warmth—as well as some light—before heading to bed for the night. But not only do we live in an era with central heating, we live in south Louisiana, where even the coldest nights of the year usually require little else than pulling our biggest coat from the back of the closet. In our case, an indoor fireplace is almost as decorative as a piece of art, demanding attention from the rest of the room, or else diverting it, an awkward addition stared at by couches and coffee tables.
Some fireplaces and mantels can drag down the height of a room, for example, jutting out and squashing a space's visual interest. In that case, many homeowners opt for a fresher finish and cleaner lines, retiling the mantel and the protruding wall with stone that complements the tone and texture of the room. For anyone with a fireplace low enough or room large enough to mount a television above the mantel—a general rule dictates that the center of the TV should be eye-level to the viewer—the surrounding details need to be equally complementary, lending some visual heft to what is essentially just a flat surface. For those preferring to keep their mantel TV-free, the design possibilities only increase.
"Choose a mirror or piece of artwork that is the right scale to fill in the space above the mantel," says Arianne Bellizaire of Arianne Bellizaire Interiors. "Add sculptural accessories that add texture and interest, and when in doubt, add fresh flowers to add life and color to your space."
That's true—Louisiana is very good at growing flowers, even if it can't concoct a proper snow day. And a fireplace is, after all, still a gathering place for family and friends, even with central heating.
Click on the photos in the gallery below for a closer look at some of our favorite local fireplaces from the inRegister archives.
---