Dressed for Dinner: Style-savvy women set holiday tables
Rosemary & Doves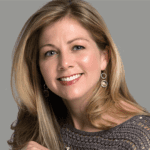 When interior designer Colleen Waguespack sets a Christmas table to welcome family and friends, she naturally turns to her very own holiday products to give the scene a personal touch. Waguespack launched Fig & Dove, a line of exclusive holiday décor and handcrafted items, in 2015 to complement the interiors of her client's homes. When setting this table, she used everything from the dove ornaments (as napkin holders) and acrylic star toppers (as table décor) to her brand's own signature bread plates and stemless wine glasses. She always uses cream-colored candles and adds one other accent hue to give the table a gracious glow.
"This is really an updated traditional table setting," says Waguespack. "I love mixing heirloom silver with old and new china and fresh linens. It gives the scene a bit of history while still keeping it current and comfortable."
Flowers: Lance Hayes Flowers
Place cards: Hannah Hill Calligraphy
---
Glamour Glow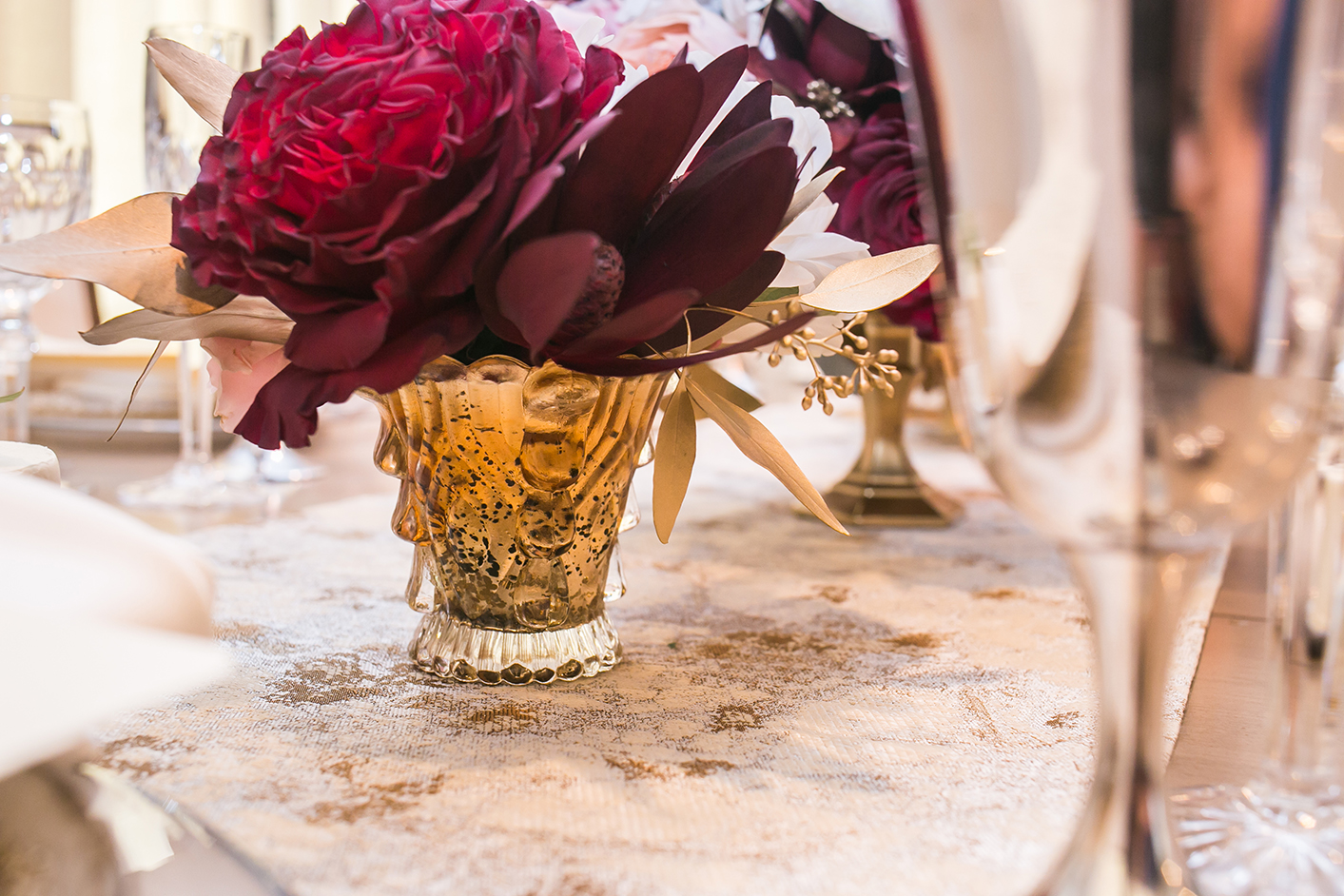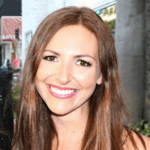 Soft lights, vibrant foliage, layers of texture and attention to detail. These are the elements that wedding and event coordinator Alli Sims considers before every project. When planning an elegant dinner table for the holidays, she centers the whole scene on a mixture of flowers packed tight to create drama—including white peonies, Juliet garden roses, pink protea and gold-painted seeded eucalyptus. Gold-leafed lace plates add gilded drama and echo the gilding on the menu and the cake.
"Textures are really important to me, no matter what I am designing," says Sims. "I love mixing the crystals and silvers together as well as mixing silver, gold and rose gold. I want people to walk in and be wowed."
---
After the Hunt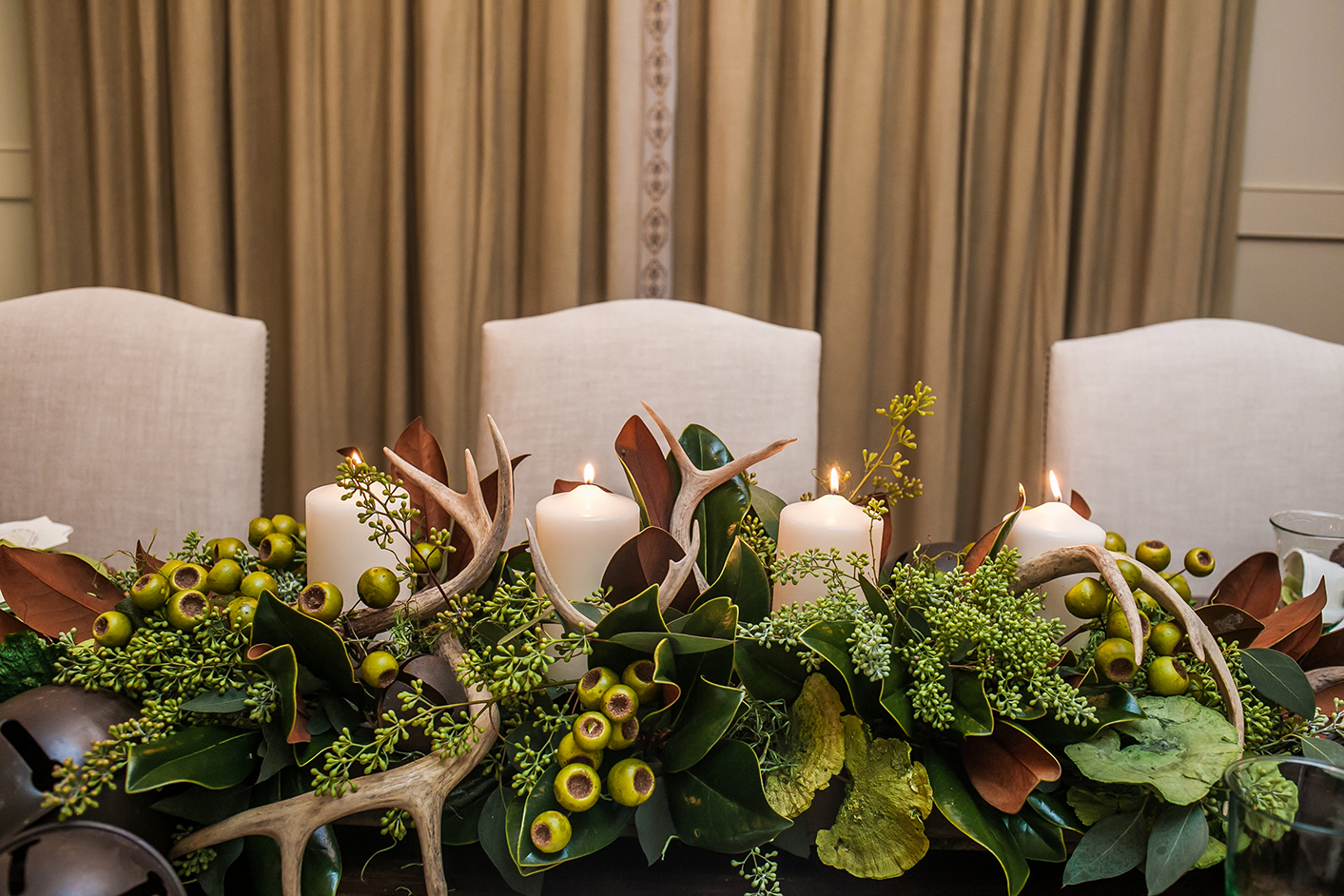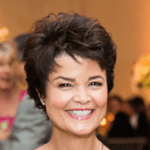 Not every holiday gathering must be festooned in finery—in fact, some hearty meals demand a more rustic table décor. When fresh game is being served, gather your favorite friends around a table setting that enchants with a masculine edge. Here, artist and designer Norma Killgore used antlers and oversized rusty bells to anchor the centerpiece, along with fresh magnolia, shelf mushrooms and moss. She collects leaf plates and uses them to top the rattan chargers. Pewter cups featuring animal heads at the base and cutlery with deer antler handles complete the scene.
"I don't really use red at the holidays. I love layering different green tones with the natural elements," says Killgore. "I think this would also be a great look for a Christmas in the country or at a hunting camp."
---
Team Elf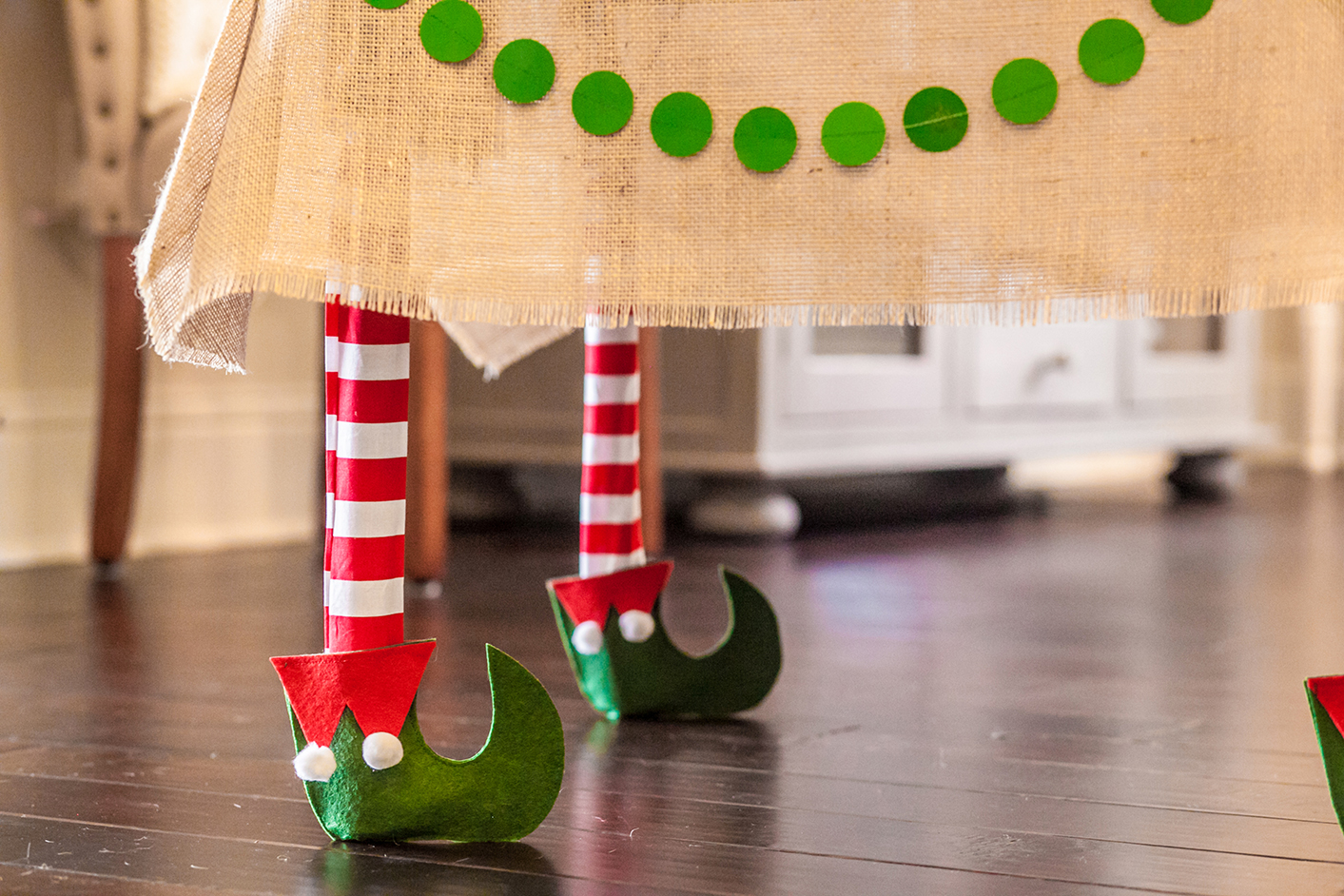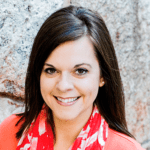 Remember being relegated to the children's table when you were younger during the holidays, where it was boring and bare and firmly removed from the fun? Those days are long gone. Cookbook author Aimee Broussard created a festive kids' zone using an inexpensive burlap for the tablecloth and brightly colored paper plates and napkins. Personal, monogrammed mini stockings not only hold the utensils but make for fun, personal and reusable favors. Handmade elf feet table covers and paper circle bunting practically beg for a special craft day with your little ones as you prepare for the big day.
"When planning a table for little ones, it's important to remember what Christmas is like through the eyes of a child," says Broussard. "Everything is magical. And a table created just for them proves that it really is the best day ever."