Designer tip: Kenneth Brown on small-space style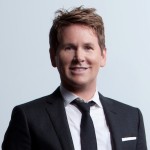 It might seem challenging, but it is possible to live large within less square footage–especially if you know a few designer tricks. Interior designer Kenneth Brown of Kenneth Brown Design knows small rooms can feel inhibiting when it comes to decorating, but he offers some simple solutions.
"Working with neutral palettes is a great way to make small spaces appear larger," Brown says. "Here, I took advantage of small nooks to create visual interest, giving the illusion of additional space. In small bedrooms, stick with low-lying furniture so the volume of the room appears larger. And don't be afraid of darker walls–they tend to make walls recede visually. Bathrooms should have lots of open storage versus large closed cabinets."
For more designer tips on decorating for small spaces, check out the October 2015 print issue of inRegister, available on newsstands now. And if palatial estates are more your style, don't miss our article on homes at the top of Baton Rouge's real estate market.