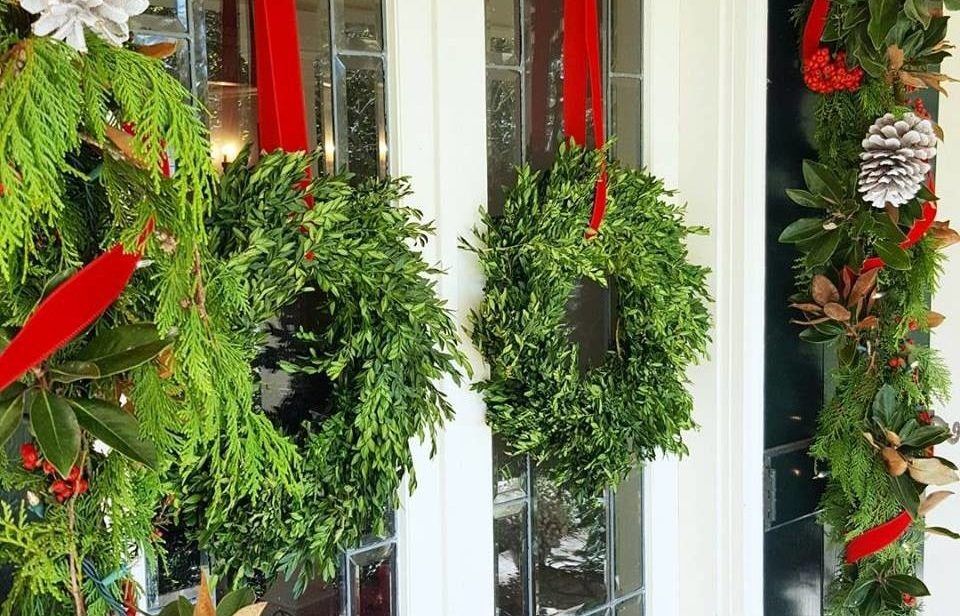 Deck the halls: Shane Griffin on doing decorations
When designer Shane Griffin made his return to the Capital City 13 years ago, he wasn't expecting to decorate anything except his new home come the holiday season.
"I really hadn't thought about doing other people's homes for Christmas," explains Griffin as he sips his morning coffee out of an all-too-festive Starbucks holiday cup. "I'm friends with Stacey over at Paper n Things and she talked me into doing her window the year I moved back. That's really what got me started because it kind of got the word out."
With a traditional red and green color palette emerging unchanged year after year in Griffin's own home, the opportunity to explore new facets of festive décor helped to establish a creative outlet for the designer. Playing with unexpected hues, life-size nutcrackers, and hundreds of yards of ribbon, Griffin has not only transformed clients homes for Christmas, but he has become part of many families' traditions.
"I have had clients whose houses I have done every single year until they passed away," says Griffin. "It's interesting to be able to bring out someone's personality and see their version of Christmas."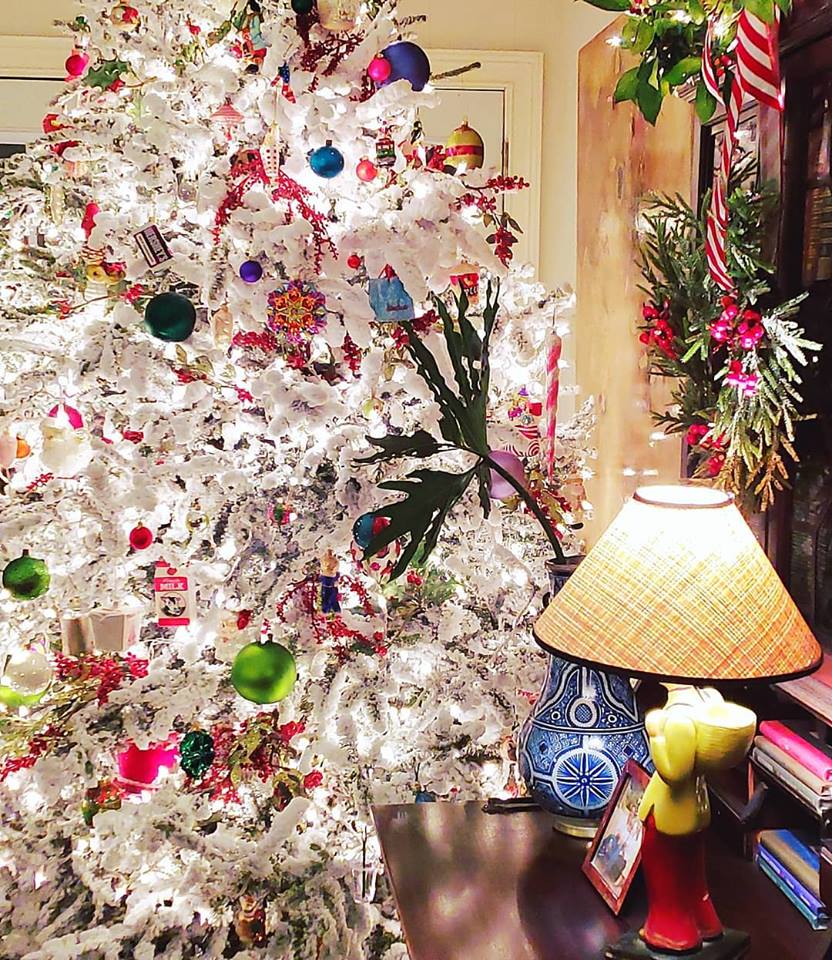 And while Griffin is an advocate for mixing it up, he has some cardinal rules for decorations:
 Always opt for the real tree. If you're allergic, take a Benadryl and get over it. Fake trees have come a long way but they just don't compare. I always go for a flocked tree.
Warm, white lights are the way to go. They give off an ethereal vibe and they complement any style.
Layer, layer, layer. Grab some hooks and hang ornaments up in the tree to allow light to catch them and to give your tree a more dimensional look.
Spread out. Set up decorations throughout the home rather than just concentrating them in one space. It makes it more magical.
Invest in ornaments. There is something so special about the tradition of collecting ornaments. When I was decorating with my sister this year, her kids were arguing over hanging the same ornaments that she and I used to fight over. Ornaments tell a story, and it's so cool to pass that on.
But no matter if you're a traditional red, gold and green house, or a more modern bright blue and hot pink home, Griffin says the goal of the decorating process should be to shine a light on the family that lives within the walls.
"To me, the decorations don't necessarily need to go with a home's décor," says Griffin. "I think getting creative and going for something new is awesome. The one thing I try to make sure of is that the decorations reflect the people's personalities. That's what makes it special."
To see more of Griffin's Christmas vision, check out this story from inRegister's December issue, or follow his social media here.