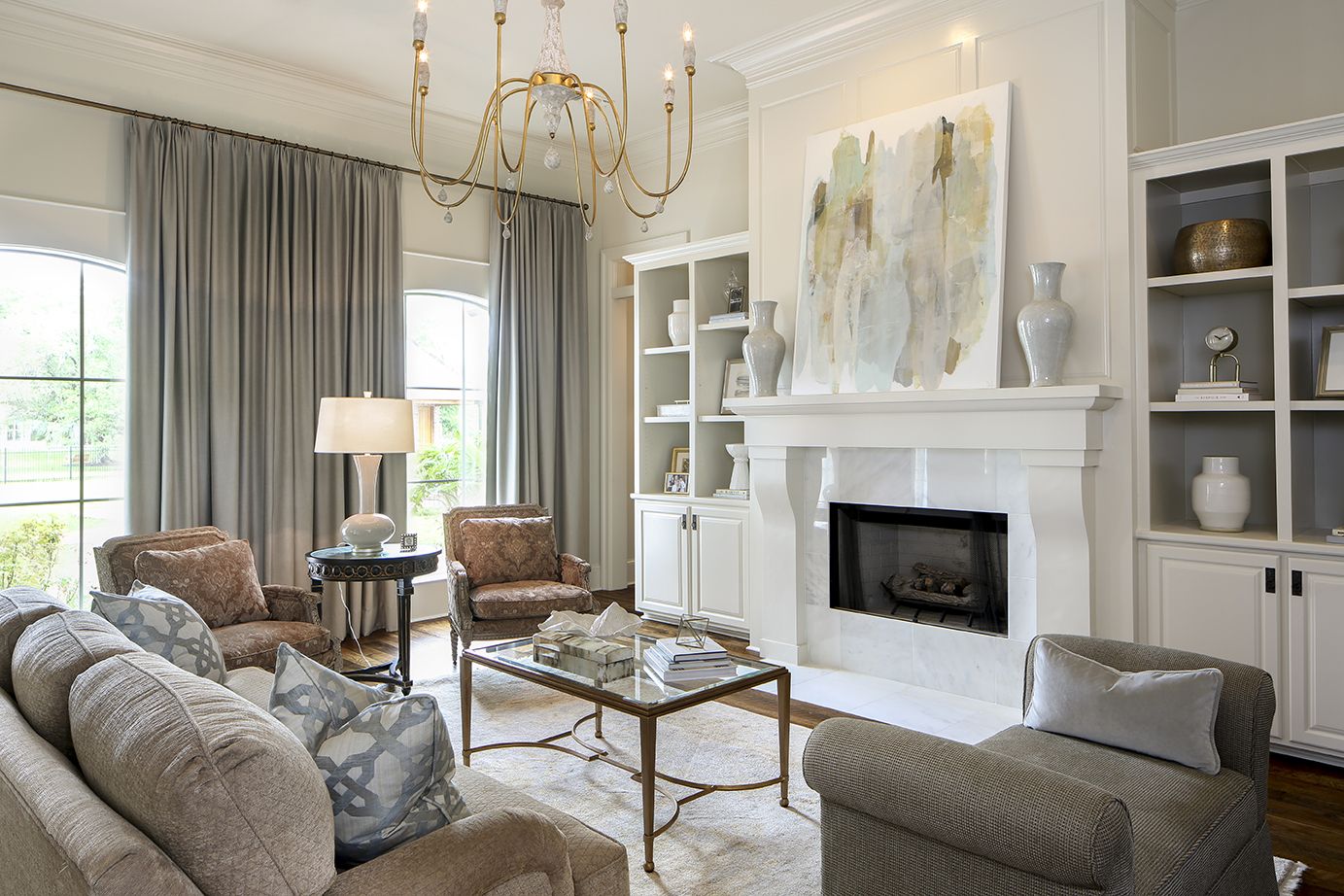 A brighter future: A forced purge gives this family a fresh start upon returning home
---
When Paige and Alan Colby built their home on Saint Andrews Court in Prairieville 10 years ago, they did so with all the latest amenities and design trends. And they built it for their growing family of five. But once they had resided in the house for several years, the duo acknowledged that they might have done a few things differently. The bathroom felt cramped, the foyer seemed tight and the master bedroom was a bit dark in décor. In addition, design trends changed to a cleaner aesthetic from the decade prior. So their black iron light fixtures looked heavy and their kitchen granite seemed dated—but not enough for a major renovation.
"You build a house that you think will be a glove fit," says Alan, a builder with Colby Constructors, "and later you wish you had done it differently."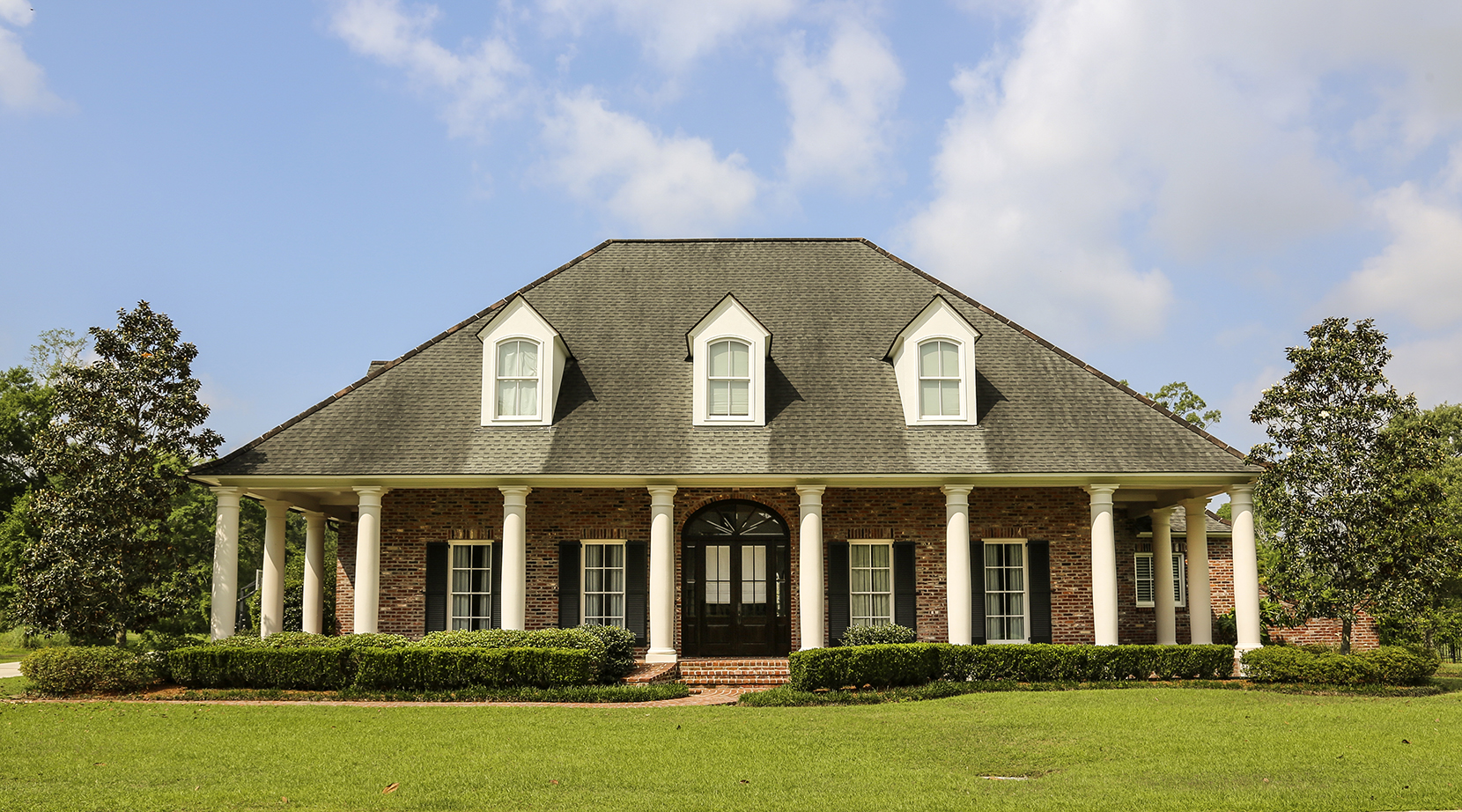 Then the flood of 2016 caused Bayou Manchac to rise and wash it all away. Although the Colbys consider themselves among the lucky ones—they had enough time to salvage their furniture—they still had to gut the entire downstairs of the house and refurbish. Every cabinet, every light fixture, most doors and flooring had to be replaced. The kitchen and keeping room, just updated in March of 2016, had to undergo a complete facelift once again.
"When faced with the mountain we had to climb, it was a terrible feeling," recalls Alan. "The sheer volume of the things that had to be dealt with was overwhelming. But once we got past the demolition and remediation stage, I was ready for the forward-moving process. It was a relief."
Alan had his business to consider. He's a self-employed contractor, and everything was put on hold while he worked on getting his family back into their home. He credits the devoted subcontractors who work for him with making sure that the project ran in a timely manner. And the quick decisions that he and Paige collaborated on helped the rebuild go quickly.
"We both know what we like, and Alan sees the design elements every day in his business," says Paige. "We agree about most things that we want in a house, so Alan just pulled the trigger on a few decisions knowing that I would have chosen it too."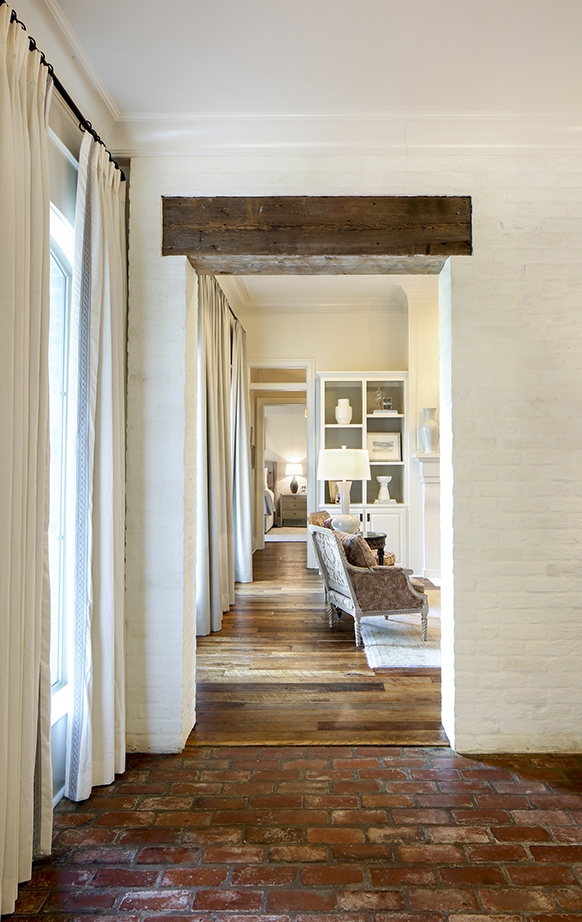 It was quick decisions, a dedicated supply chain, and a knowledge of the building process that gave the Colbys an advantage when rebuilding their flooded home. Alan's first task immediately after the water receded was putting together a start-to-finish project plan. He questioned the adjustment process and made sure he had very good documentation in the demolition. He jumped on a fast track.
"Paige was willing to take more time with the whole process," says Alan, who moved his family back to the house before Thanksgiving. "But every day I dealt with this house was a day I didn't deal with my business."
When redesigning the house, the Colbys instinctively knew that they were going to lighten up the interior. Heavy drapes, dark rugs and traditional elements of the former home were eschewed for a more transitional look. Paige has a good eye and knows what she likes, but she also pulled in interior decorator Jillian Frieberg to help with some design decisions. And being up to date while still being kid friendly was paramount.
"We knew that an all-white interior was not going to work," says Paige. "It needed to look good but still be practical for our family."
With family in mind, the Colbys replaced heart-of-pine flooring—which proved too soft for their active kids—with a mix of white and red oak for color variation and durability. In lieu of marble, they chose quartzite countertops for the kitchen for its ability to withstand wear. And pocket doors were installed between the living room and the master bedroom door, giving more privacy and decreasing noise from the kitchen and keeping room when their children have friends over. But it's not actually what the Colbys added that has made such a difference, it is what they have taken away.
"After living in another house for three months without access to a lot of our stuff, I realized how little we actually need," says Paige. "It was a forced purge. I would look at things that I had saved and ask why I needed it. No one would have chosen to purge in such a way, but it has been freeing to clean out and start fresh. It's a new beginning."
---
For a closer look at the rest of this home, click on the photos in the gallery below: