Adding soul to your space
---
Make a new house feel like home with a few tricks that add plenty of personality:
Photo Wall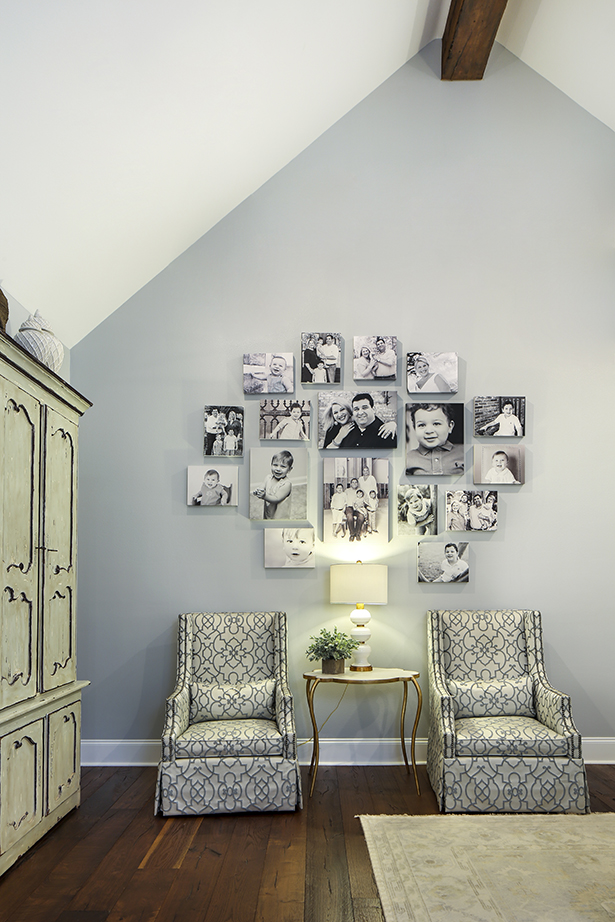 Instead of spreading your family pictures all over the house, designate one wall to showcase your very favorites. And leave plenty of space to add to it. Framing them similarly or printing only black-and-whites makes the collection even more cohesive.
---
Color Splash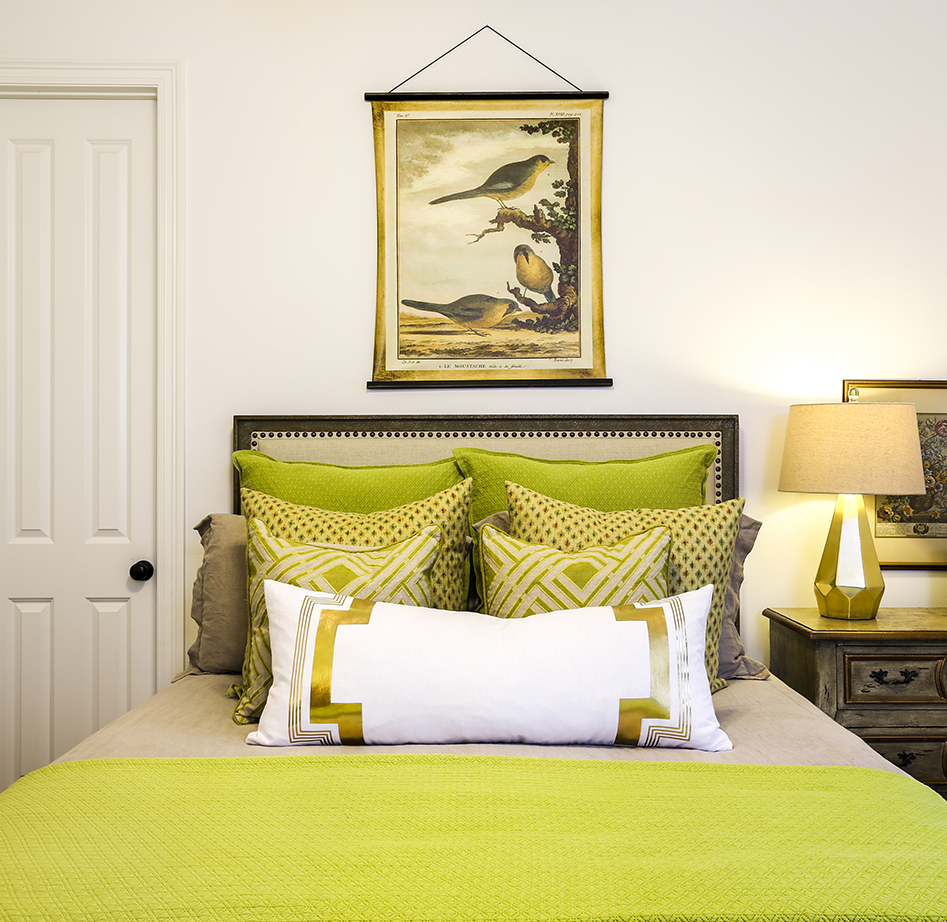 Bright hues are a great way to give instant life to a space. "Green is my mom's favorite color," says Olivia Huffstetler, an interior designer. "This is the guest suite. And since she and my dad are the ones that use that room most often, I chose colors I thought she would enjoy." This bright green, against a neutral background, makes this bedroom instantly welcoming and cheerful without being too fussy.
---
Art Display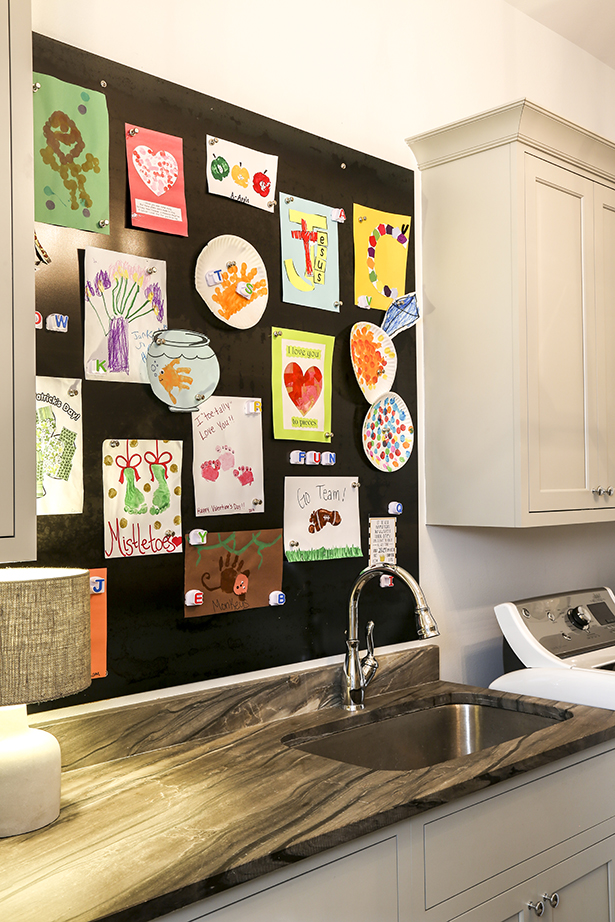 Don't let those precious pieces from your children languish in stacks in your kitchen. Make an art wall. Here, a stained sheet of steel becomes the perfect magnet board for all that the little hands bring home. And its location—in the laundry room—makes sorting clothes more fun.
---
Book It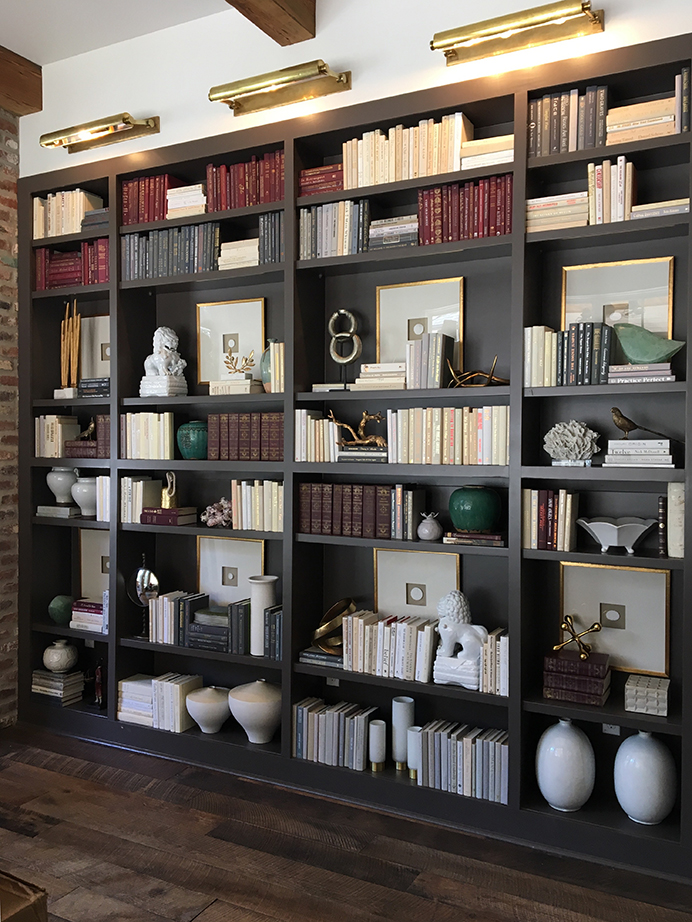 A well-stocked library adds a sense of history to a home. And the beauty of the books themselves—arranged here by spine color—create a wall of interest. Interior designer Rachel Cannon worked with the homeowner to curate her diverse collection, which included everything from classics to self help, guilty pleasures to biographies. "The strongest argument I can make for using books in décor is that they not only give you something to look at, they give you something to do," says Cannon. "An avid reader is never without a topic of conversation!"
---
Monograms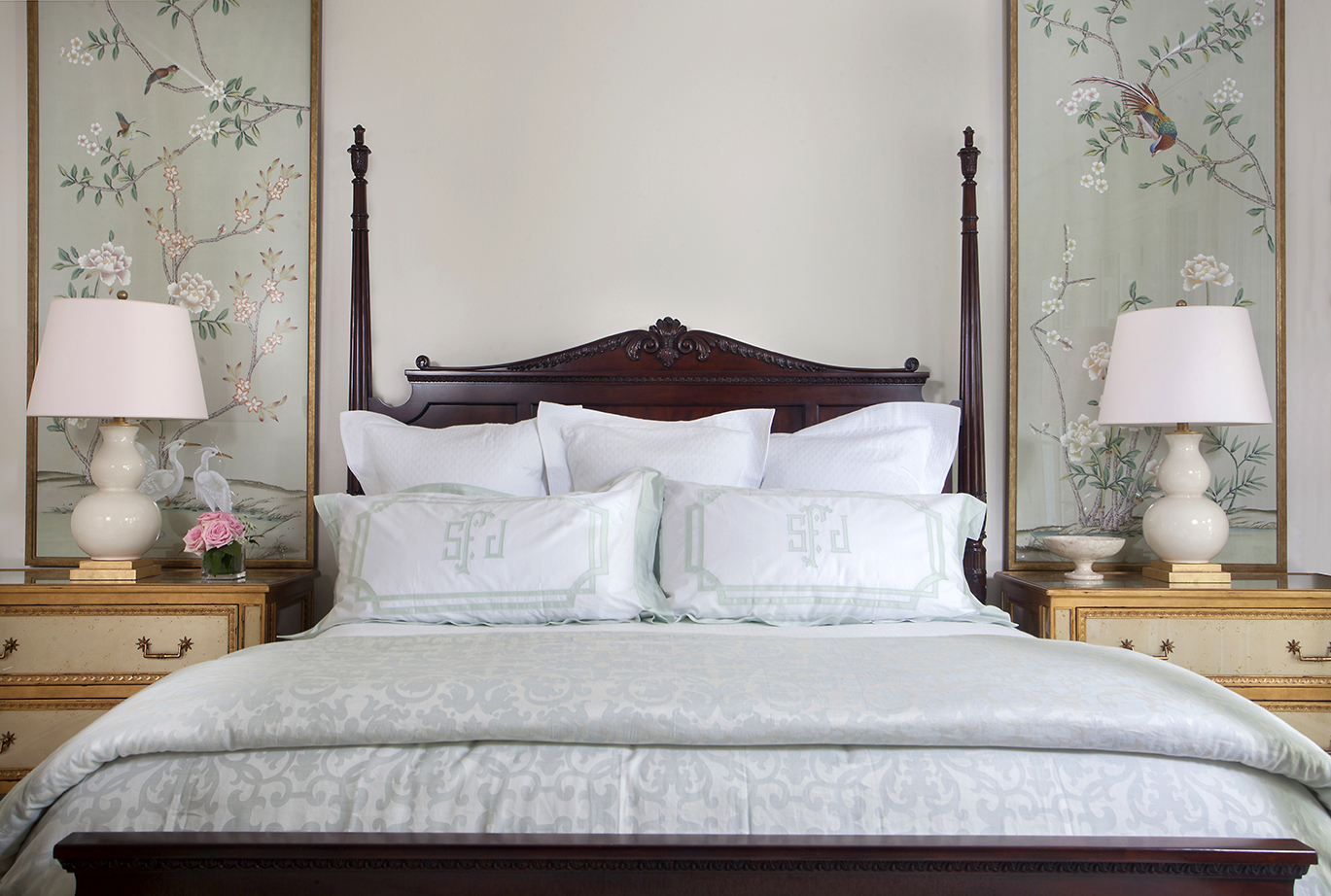 Nothing is quite as personal, or classic, as a formal monogram. In this room by designer Erin Mixson, Matouk Linens appliqué shams take center stage on a soothing bed ensemble that includes a duvet and coverlet by Peacock Alley. "Monograms are a great way to customize your bed linens," says Mixson. "These traditional embellishments can add a bold statement or subtle detail to any space."