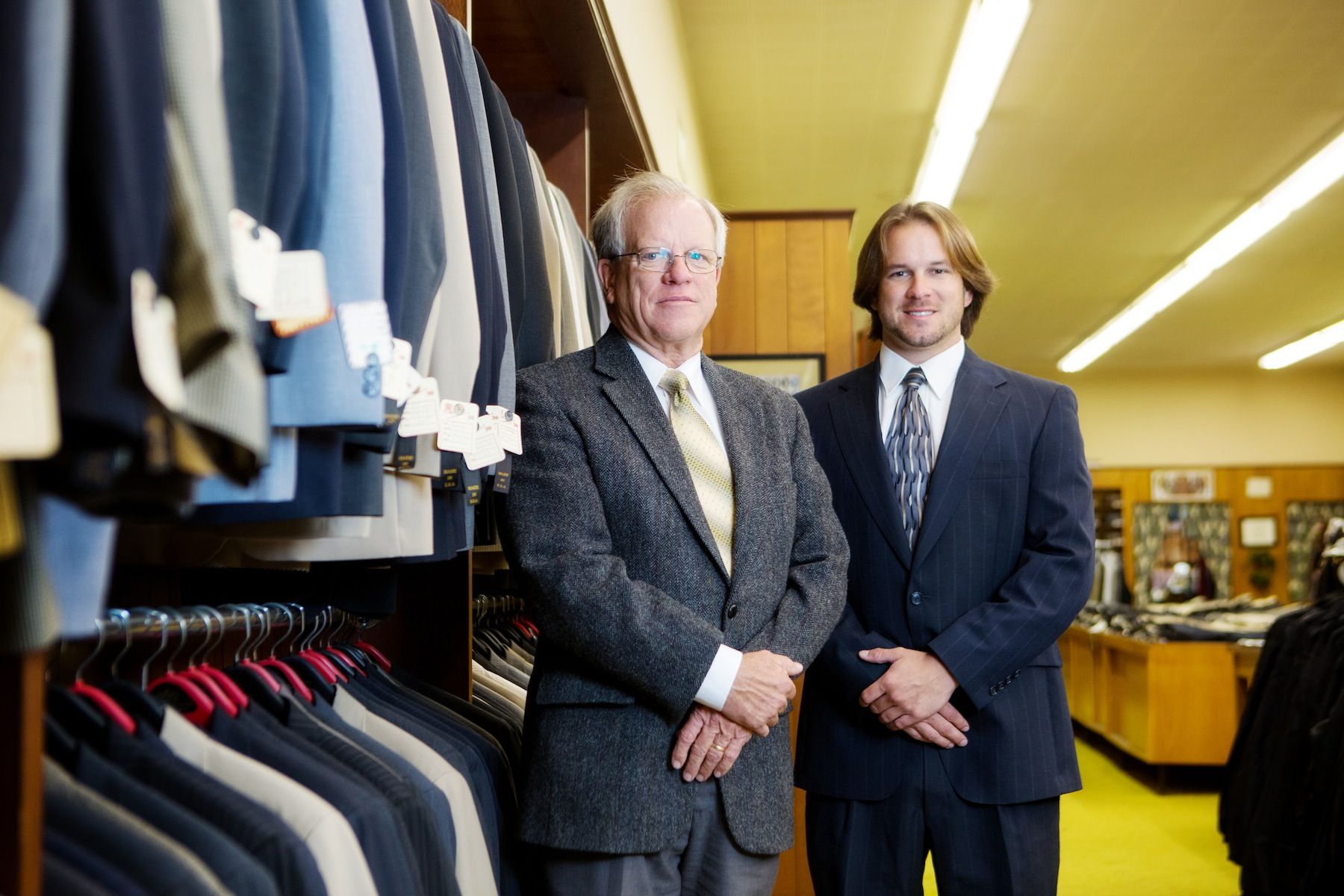 Photos by Collin Richie
A commitment to excellence and personal service has kept this store running for almost a century
When Bates & Thigpen began selling men's hats, shoes, ties and  suits on Main Street in downtown Baton Rouge, Calvin Coolidge was president and Tiger Stadium had 12,000 seats. That was 90 years ago.
Today, Coolidge and the Roaring Twenties are long gone, and Tiger Stadium's seating capacity has increased tenfold. But things have stayed relatively the same at Bates & Thigpen. The downtown store still offers straw and beaver-felt hats, shoes, ties and suits.
The store has been in continuous operation since 1924, sustaining four generations of the Bates family and surviving the nearly wholesale exodus of downtown retail firms in the 1970s and '80s. Bradley Bates Jr. runs the store today. His grandfather Jewell Bates opened the store with Mr. Thigpen, who sold his share of the mercantile in the 1930s. But the original name stuck.
"By then, people knew the name, so there was no reason to change it," says Bates.
The reluctance to change has worked well for this company. After most downtown retailers abandoned Third Street in favor of shopping malls in the suburbs, Bates & Thigpen kept serving the working professionals who spent their weekdays downtown. This offered a significant lifestyle advantage for the Bates family: the store hours have always been 9-to-5 weekdays, which is a rarity in retail.
"We never chased rainbows, but we made a living and I got to see my kids grow up," says Bates, whose 26-year-old son Brad joined him in the company about a year ago.
On-site conveniences, such as while-you-wait alterations, and hard-to-find items including beaver-felt hats are draws for what Bates describes as a "loyal" clientele. Supplying uniforms to firefighters, police officers and postal workers in small cities across Louisiana has been an important segment of the business for many years.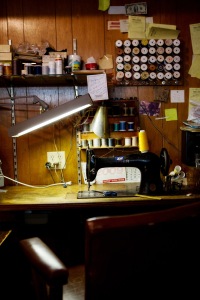 Bates & Thigpen sells American-made wool and seersucker suits that run about $300, which is more expensive than buy-one-get-one-free–style retailers but more modest than higher-end stores. And while it doesn't get the kind of foot traffic it might have in a busy mall, customers who visit Bates & Thigpen are usually there to buy something, not just to browse.
"Even in the deadest of times downtown, we still had a nucleus of business," Bates says.
The store has seen a smattering of Hollywood glamour through the years. Jackie Gleason's wife Marilyn came in search of a pair of double-X men's pajamas while the famously difficult Gleason was in town to shoot the movie The Toy. (She also bought a Homburg hat for her husband.) And in 2013 the Bates family's building served as a backdrop to a History Channel documentary on outlaws Bonnie Parker and Clyde Barrow.
Inside the store, a bit of whimsy greets patrons. A banjo and an acoustic guitar lean behind the counter, and visitors are welcome to play them. There is also a pump organ that Bradley Bates Jr. restored and moved to the store; on a recent Friday morning, a passerby familiar with the organ strolled in from the sunshine and sat down for a few minutes to play. The back of the store mixes old and new. A computer sits a few feet from a box of handwritten filing cards that track customer purchases, a system that is still in use.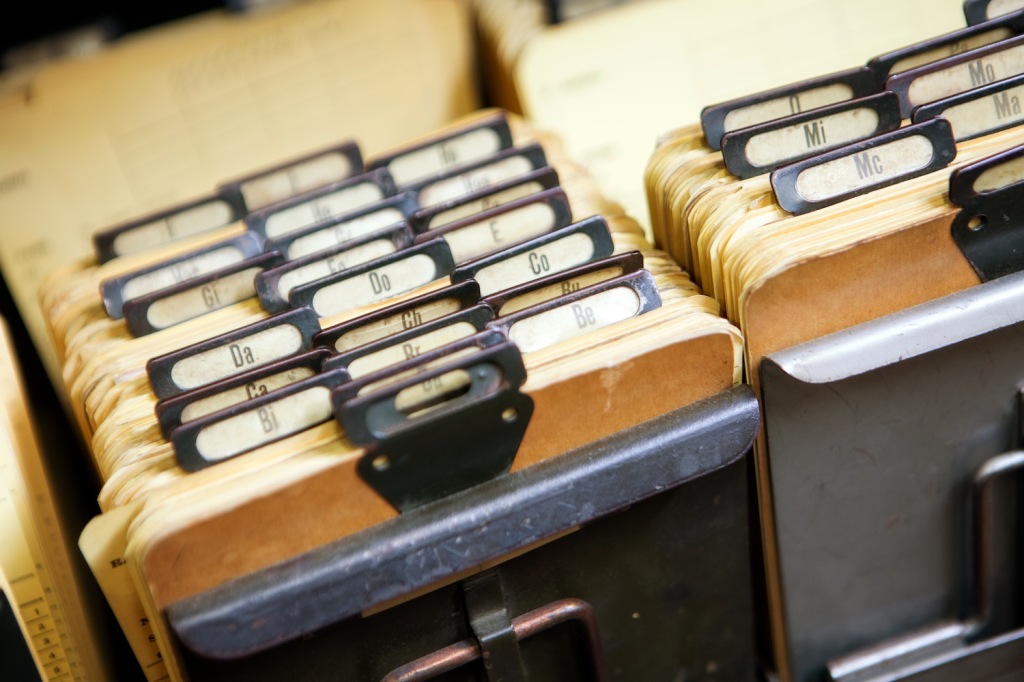 The revival of downtown Baton Rouge is great for this enduring men's clothier. New hotels have increased walk-in traffic and boosted sales over the past couple of years. Now, people are moving to river-view apartments, and IBM is setting up operations a few blocks from the store.
"There is a point where you bring business and you bring people, and it all starts to come together," says Bates. "I would never have thought I'd see some of the changes we're seeing downtown."