That's Amore: Jay Ducote's Italian culinary adventure
Local chef and media personality Jay Ducote has served as a culinary ambassador in India, sampled Iberian treats in Portugal, and walked the canals of the Netherlands. Now he's inviting fellow food-focused travelers to come along on his next adventure.  
The "Northern Italy Food & Wine with Jay Ducote" tour, arranged via the vacation management platform TrovaTrip, saves room for 10 to 24 explorers looking to eat and drink their way through Milan, Venice, Lake Como and Franciacorta from June 27 to July 3. It will mark Ducote's first trip to Italy, despite his heavily stamped passport. Having joined the board of directors for the Louisiana Travel Association in January, he has already begun using his experience as a traveler in the U.S., Central America, India and Europe as a resource for Baton Rouge's tourism industry. 
"The idea of culinary tourism and culinary travel has always appealed to me," says Ducote. "I always wanted to travel more and be able to go places around the world to experience their food and their culture, so I just thought, what better way than to invite people to come along with me and start turning that into part of my career?"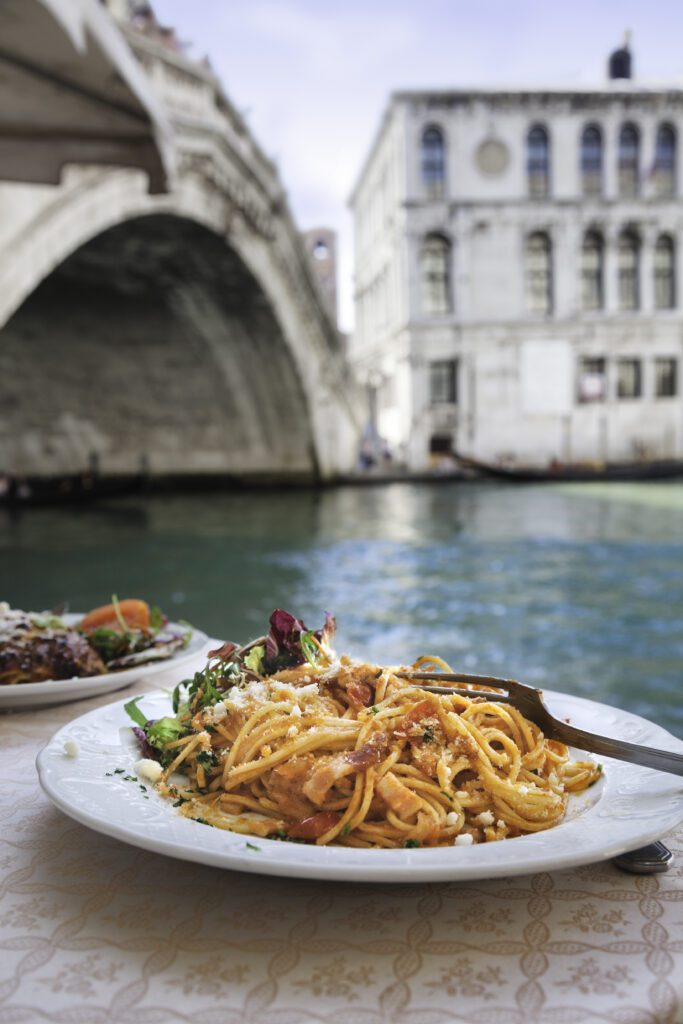 This Italian journey includes six breakfasts and three dinners, plus a local guide to help usher the group through an array of excursions, including a cooking class with a Milano chef, a sparkling wine tour and tasting, a romp through the famous Mercato Centrale Milano, and a street food crawl in Venice. 
"There are definitely a lot of foods the region is known for, so I'm excited about that," says Ducote, who gathered local input from a survey still available on his site. "A lot of desserts like tiramisu, for example. And there are a lot of polenta- and risotto-based dishes, but of course tons of pasta dishes as well."
The group will also take in plenty of landmarks, from the lakeside vistas of Bellagio to the shop windows of Italy's fashion capital. 
"It's my first time doing something like this, so it's a bit of an experiment for me," says Ducote. "But I'm super excited to get out there and learn more about arranging trips like this so I can do more in the future." jayducote.com