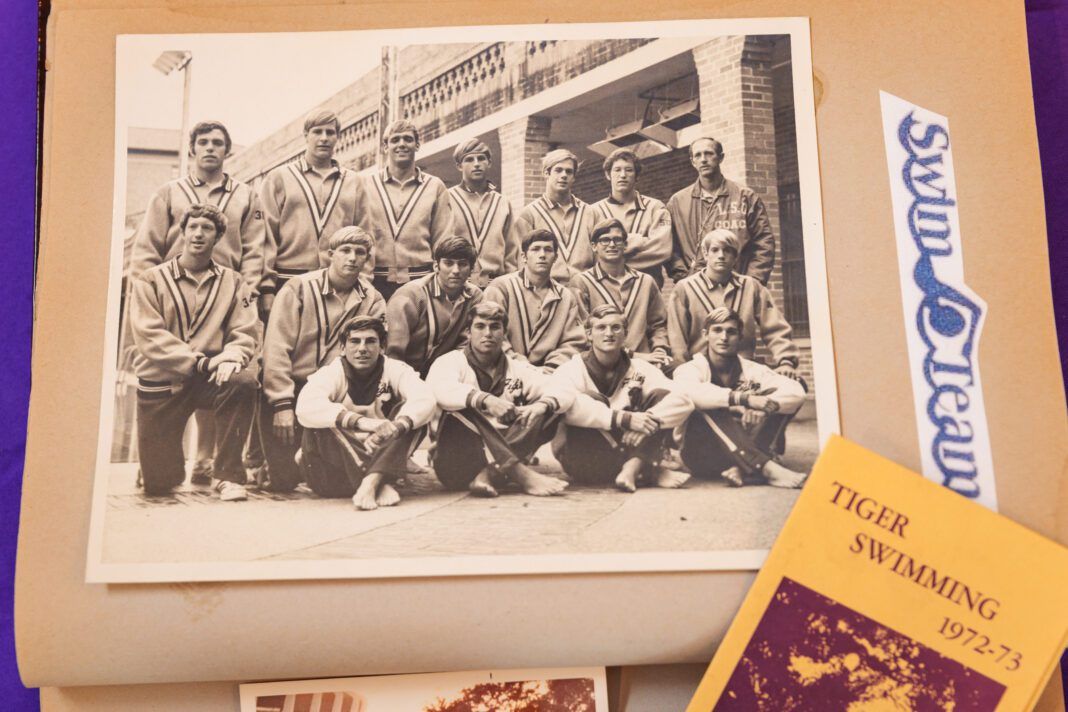 Taking a deep dive: How the Huey P. Long Field House launched Tiger legacies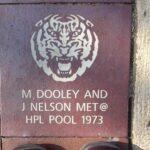 After a $33 million renovation and two years of construction, LSU's Huey P. Long Field House is roaring back to its rightful place at the center of campus life this October.
From its completion in 1932 until the 1990s, the events that took place at LSU's first student center stimulated a sense of community on campus and defined the culture and character of the university.
Many longtime Tiger families can trace their origins to parents and grandparents who met at Huey P. Long Field House's soda fountain, dormitories, student lounge, post office, barber shop, beauty parlor, cafeteria, gymnasium, racquetball courts and a grand ballroom that overlooked the largest pool in the country.
However, as its 90th anniversary approached, the iconic building was desolate, irrelevant and largely invisible to the campus community.
Even in the days of disrepair, alum Mike Dooley saw the pool through rose-colored swim goggles. As part of his work-study swim team scholarship, Dooley served as a live-in, student supervisor from 1970 to 1974.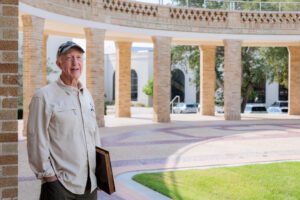 "It was charismatic," he says. "I loved everything about it. I had roommates over the years; everyone else hated that room."
While he was the building's only resident most of the time, Dooley had plenty of company, especially late at night. Pete Maravich often knocked on his door to gain access to the gym to shoot baskets alone.
"Other times, I would see hundreds of people—an entire dormitory—in the pool. They'd have fun, too. Sometimes, people would jump off the balcony into the pool," he recalls. "All I had to do was flip on the lights, and they disappeared."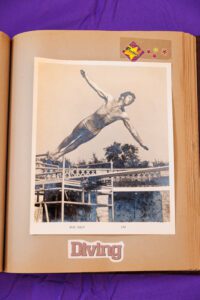 Dooley and his teammates also reveled in hosting meets. "We loved the place—particularly being able to swim outside," Dooley says. "But, we had by far the worst swimming facility and the worst diving facility in the SEC."
That well-deserved reputation was due to the pool's design. Since the pool's length extended far beyond Olympic size, competitions required swimmers to touch a rope in the middle of the pool instead of the edge, and divers sustained shoulder and head injuries due to the shallowness of water below the diving board.
Just when he thought his college experience couldn't get any better, Dooley was asked for an autograph.
It turned out the autograph seeker wasn't really interested in the All-SEC diver's accolades. "I saw him across campus, and it was love at first sight," says LSU alum Julie Nelson.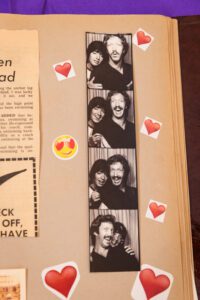 When she ran into him at the pool after her swimming lessons, she took the initiative. "We didn't even know each other, but he signed my math notebook 'To my sweetheart.'" she recalls.
Shortly afterward, Nelson says, "I finagled my sorority into having a Sadie Hawkins dance, so that was our first date."
After they married in 1978 and started a family, Nelson received her PhD from LSU and later founded the award-winning Psychology Times. Establishing a Louisiana newspaper marked the continuation of another LSU legacy.
After meeting at LSU and marrying in the post-World War II era, her parents published the Coushatta Citizen newspaper, which was recognized by the Pulitzer Prize Board for its efforts to fight the Ku Klux Klan's attempts to infiltrate Red River Parish.
After finishing his LSU undergraduate and an MBA, Dooley established Sigma Consulting Group, which now has offices in Baton Rouge and Pensacola. Though Dooley and Nelson's family and businesses are now based in Florida, a part of him remains anchored to LSU.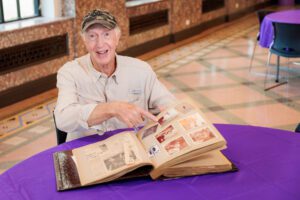 Besides serving as LSU adjunct instructor and chairman of the LSU Civil and Environmental Engineering Program Advisory Committee, he was honored with the establishment of the Mike Dooley, P.E., professorship in civil and environmental engineering.
Even though it's been decades since Dooley left his unconditioned, mouse-friendly accommodations on the second floor of the Huey P. Long Field House, he says he still has dreams about that room above the pool.
"I recently dreamed the renovation included space for me to have a little office," Dooley says.