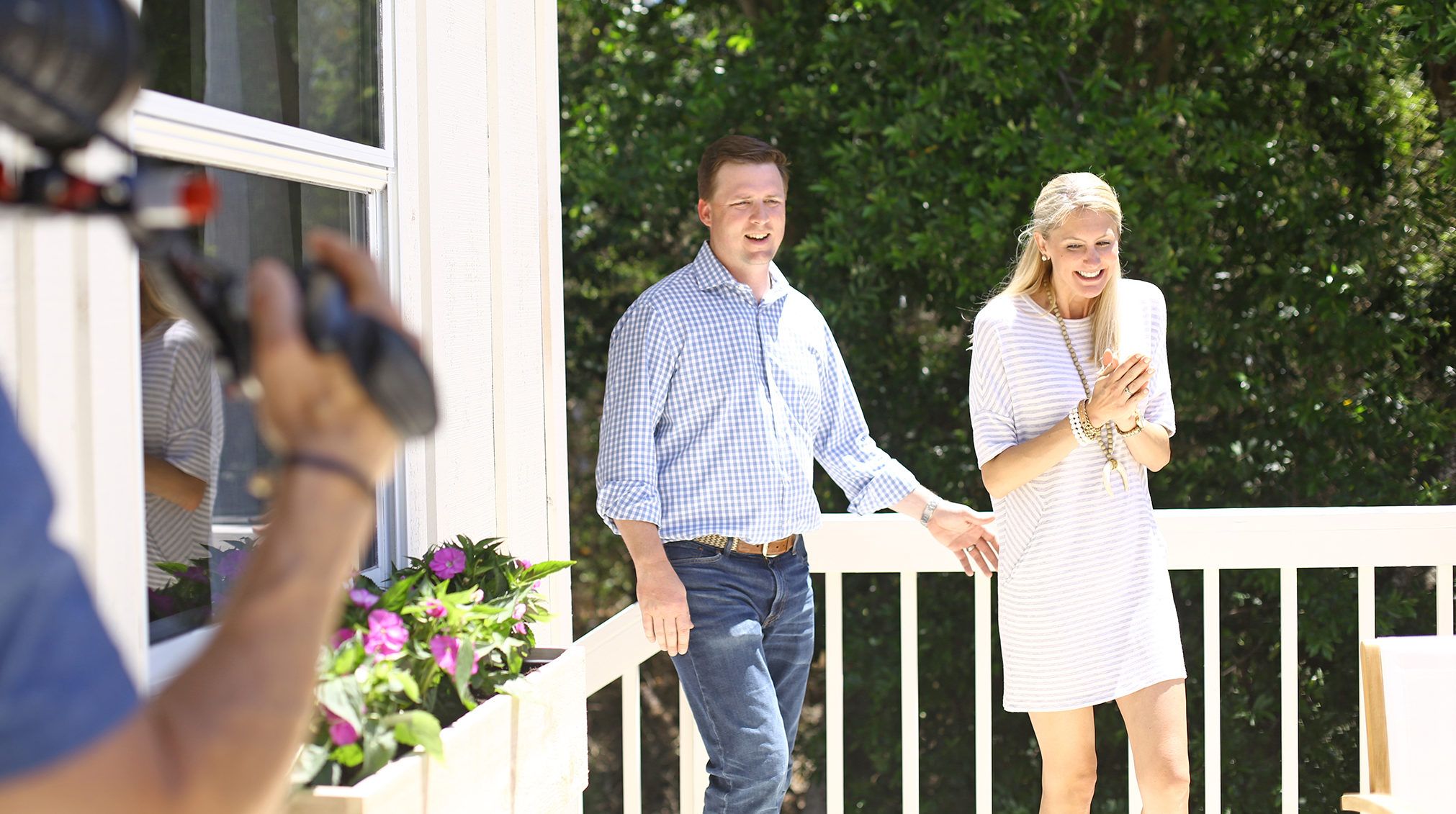 Southern charm: All eyes are on interior designer Ashley Gilbreath's elegant but approachable style
---
It's become a cliché: At the end of a home makeover TV show, a couple cries tears of joy as their transformed dwelling is revealed. But just before the credits rolled on interior designer Ashley Gilbreath's HGTV pilot that aired in August, it was Gilbreath herself who was caught weeping on camera as she unveiled a remodeled beach house for a family with two children.
"There's just something about being a parent," Gilbreath explained of her emotions as the show ended, "and knowing your memories are going to be made there."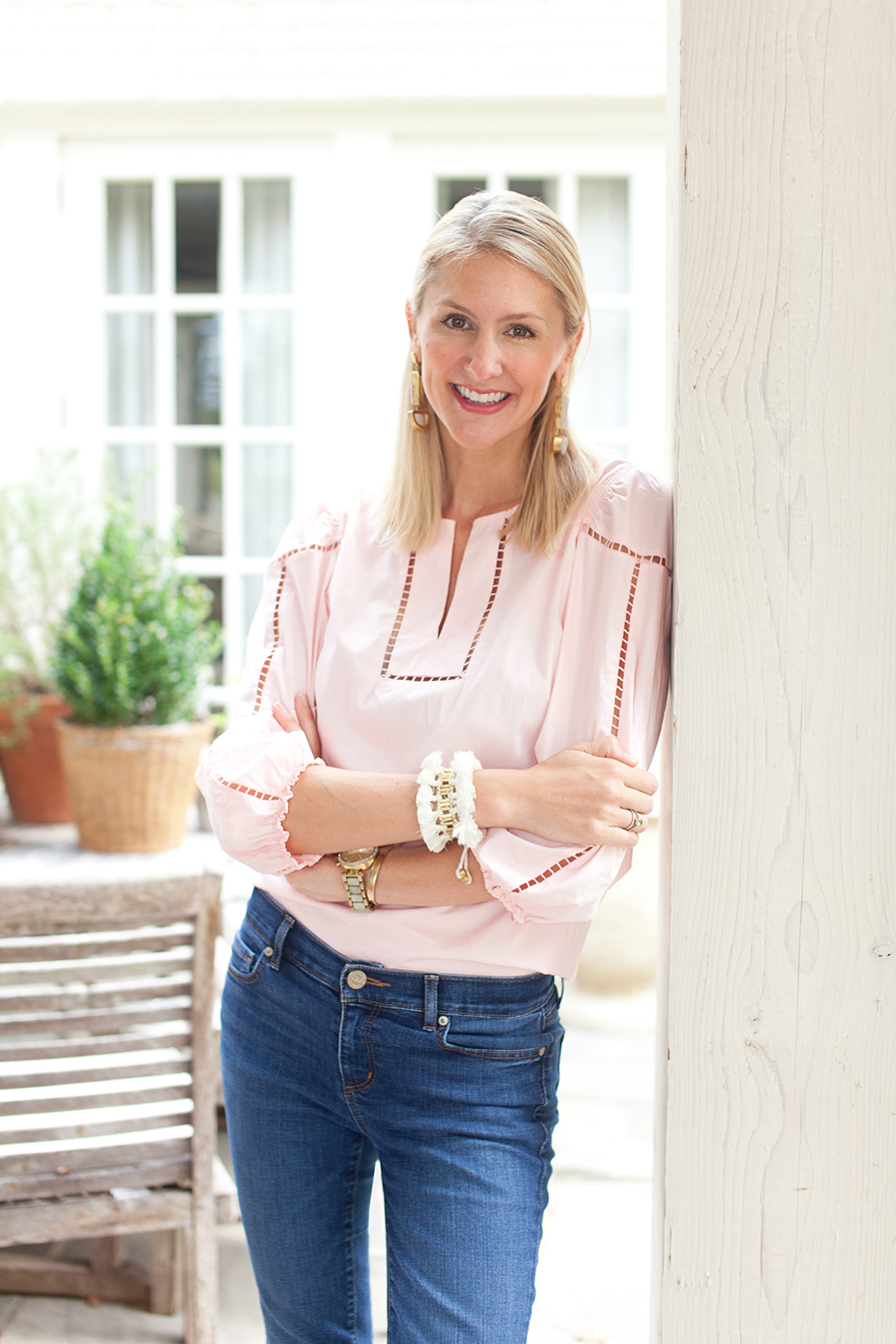 Making memories together is at the heart of Gilbreath's design philosophy. It all goes back to her own recollections of days spent growing up in Baton Rouge. "My sweet daddy would have a fire going every morning, and we would warm our clothes on the fireplace screen before getting dressed for school at St. Luke's," says Gilbreath. Today, the fireplace at her Montgomery, Alabama, home is also more than a decorating focal point—it's a centerpiece for laid-back breakfasts with her husband Barrett and their three young children.
Gilbreath's penchant for casual living within an elegant environment has not only captured the attention of national television executives—at press time, she was waiting to find out whether her show, Sweet Home Renovation, would be picked up for a full season—but it has also made her a design-world darling with projects spread out from south Louisiana to Florida's Scenic Highway 30A.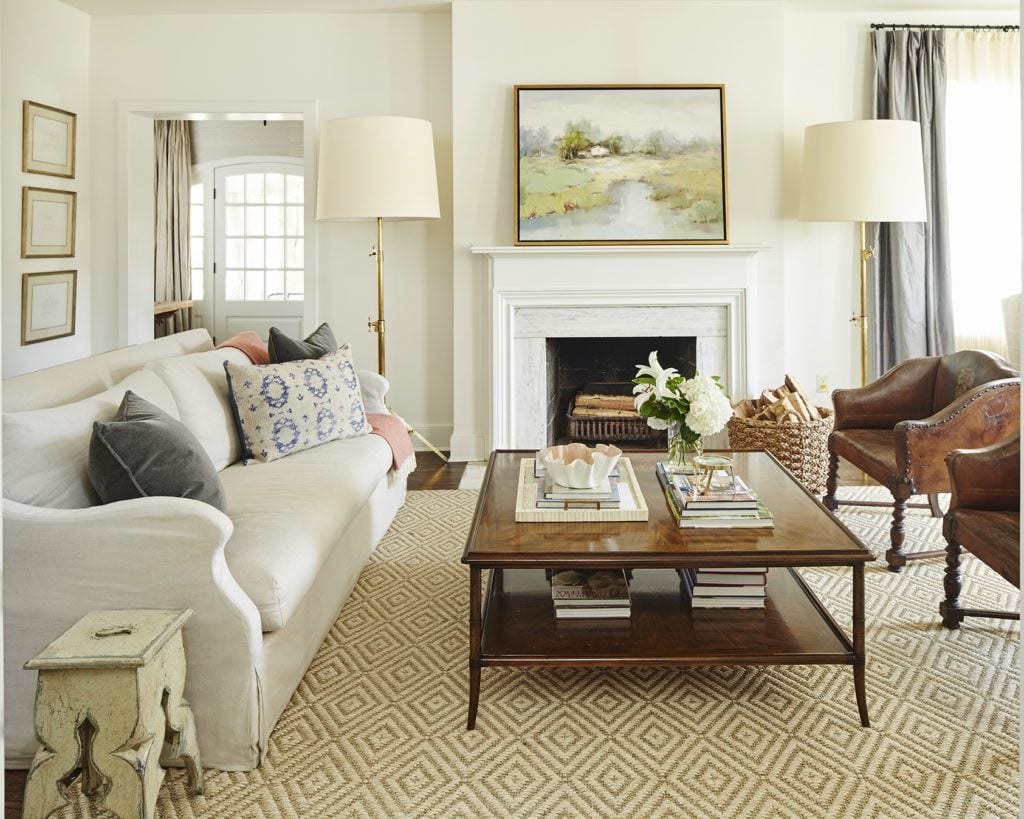 But her journey to success began in Baton Rouge, where she grew up learning to appreciate the significance of a well-planned home design from her mother. Then Ashley Freeman, she graduated from Episcopal School in 1999 and moved on to Auburn for what she initially thought would be a degree in architecture. But plans changed pretty quickly. "I noticed that all the architecture students were sleeping under their desks with pizza boxes stacked beside them," she says with a laugh. Insane workloads aside, she found herself sitting in architecture classes wondering why no one was talking about the insides of the buildings.
So she made the move to interior design. "I realized that your surroundings influence your personality and the way you feel and act," says Gilbreath. "Where you are every day is so important, and if I knew that if I could influence that at all, I would be kind of shaping a person's life and informing what means home to them."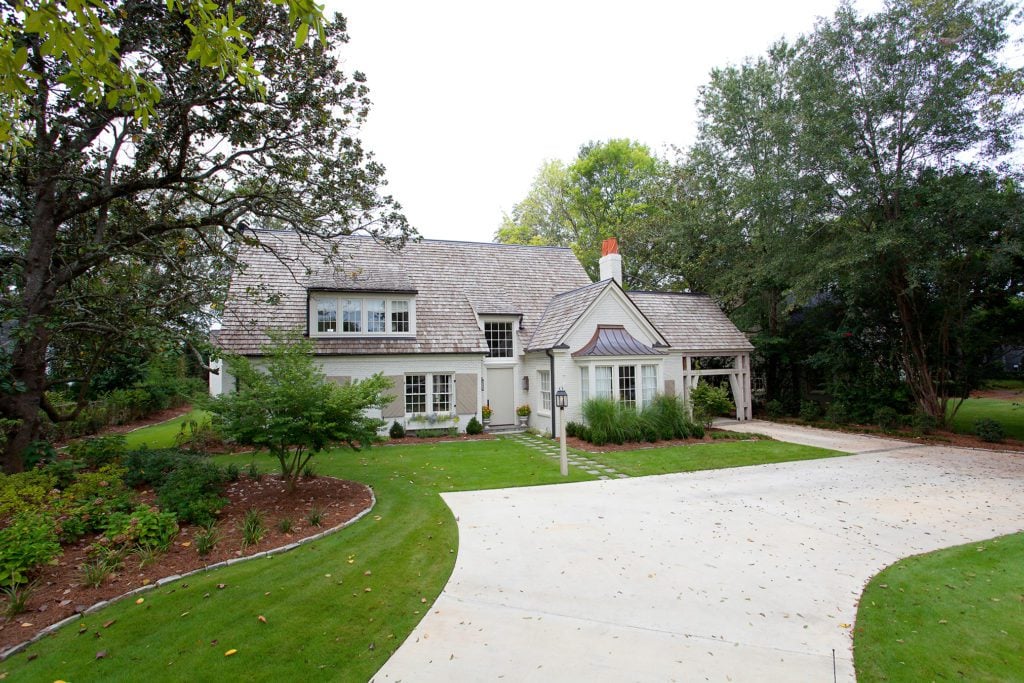 It was at Auburn that Gilbreath met her husband, an Alabama native. But her football allegiance was still with south Louisiana. "I wore a purple dress to the LSU-Auburn game," she says with a laugh. "These days, at our house, we say we're all Tigers and leave it at that."
That house full of Tigers includes 6-year-old daughter Cates, 4-year-old son Rett, and 1-year-old Liza. In her own home, Gilbreath is intentional in choosing furnishings that can withstand whatever spills or mishaps come their way. "I don't want to be that mom who fusses and says not to go in that room or not to touch that lamp," she says. "We use a lot of outdoor fabrics and pieces that are slipcovered, and we have lots of old pieces."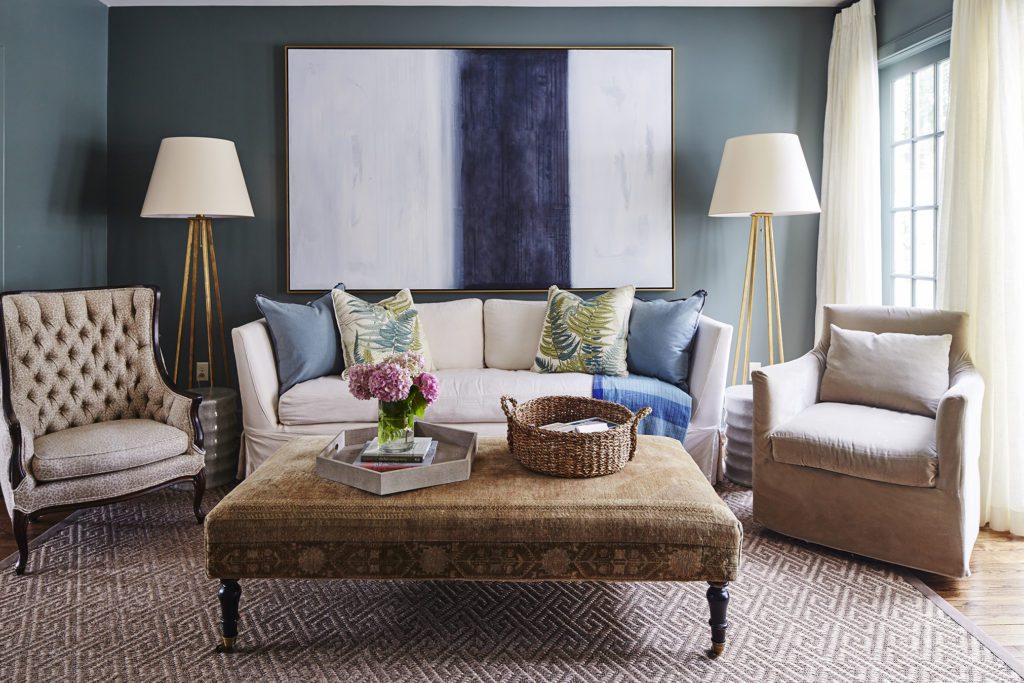 While it might seem counterintuitive to include centuries-old antiques in a high-traffic zone of a home with toddlers, Gilbreath says that's a situation in which it actually makes the most sense. "I believe you should invest in pieces that will grow in value but that you can live with," she says. "I think scratches just add to their character. Let's make it pretty but still be able to touch everything—it's important to actually be able to live in it."
Through her Montgomery-based company, Ashley Gilbreath Interior Design, Gilbreath works with clients who share her love for truly livable interiors. But her career actually began in hospitality design in Atlanta before moving to Montgomery with her husband. "I came here kicking and screaming," she admits of the "very old, very traditional town" of 200,000 residents that she now calls home. "But I soon realized that I loved it here, and it's a very sweet place to raise children."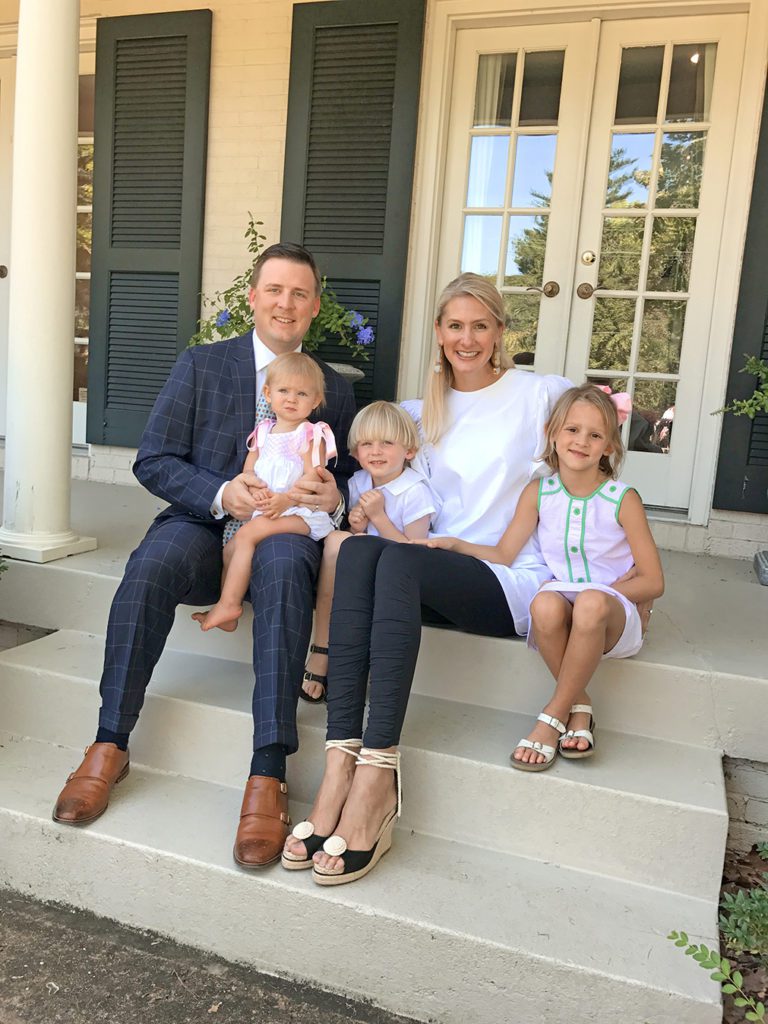 She was still in her 20s when she opened her own design firm, encouraged by Barrett. "He said, 'You're young enough that if you fall flat on your face, you have time to get back up,'" she recalls. But that fear of falling proved unfounded, and her fresh approach to interior design quickly gained a local following. She soon began picking up projects in the Florida Panhandle as well, and there is now an outpost of her business in Rosemary Beach. "It only takes about two and a half hours to get to 30A from here," she says. "We're down there a lot."
As her geographic reach expanded, so did Gilbreath's design company itself. A team of 10 full- and part-time employees helps to balance what she calls her "creative but not organized" personality. In 2010, she opened Parish Shoppe—named in honor of her Louisiana roots—to give style-savvy shoppers a taste of her design sensibilities in a retail environment.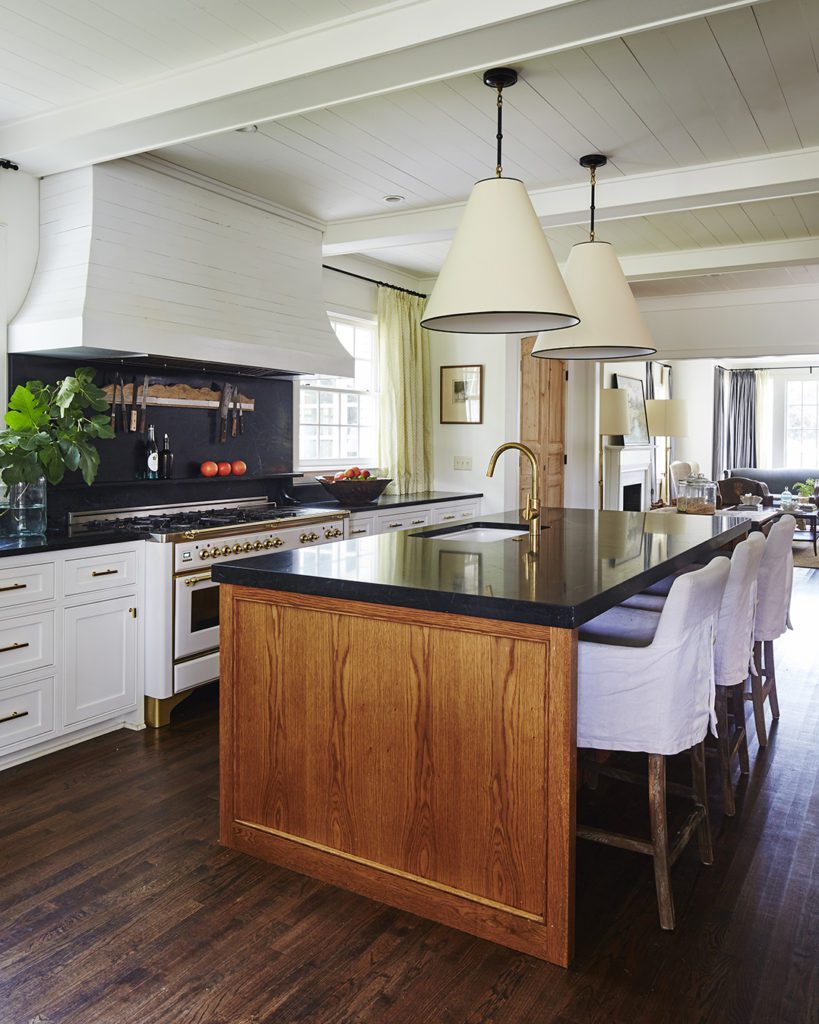 Gilbreath was actually at Parish Shoppe doing inventory when she was first approached about starring in a pilot for HGTV. "The phone rang, and it was a TV producer," she says. "I laughed her off and said, 'Nobody really wants a show about Alabama, and besides, we're just normal people—we're not that entertaining.'" But the production company was persistent, and despite her skepticism Gilbreath eventually decided to listen to what they had to say.
"I'm the kind of person who says I'm not going to really close any door until I can see all the way through it," she says. "I'm not going to walk right through it, either—but I'm going to take a good look through it."
After "much coaxing," Gilbreath relented. Filming began in January and stretched out over five months. "We had to keep it quiet, which was really hard," she says. The pilot episode focused on a beach house renovation on the south side of 30A, following a formula seen in shows like the popular Fixer Upper but with a distinctly Dixie twist.
The Gilbreaths agreed to allow cameras to capture a taste of real life with their family of five. "It shows the day-to-day juggling of a family and a career," she says. "Super-dad will come in sometimes holding three babies. But at the end of the day, it's a design process, and we're trying to make the client happy."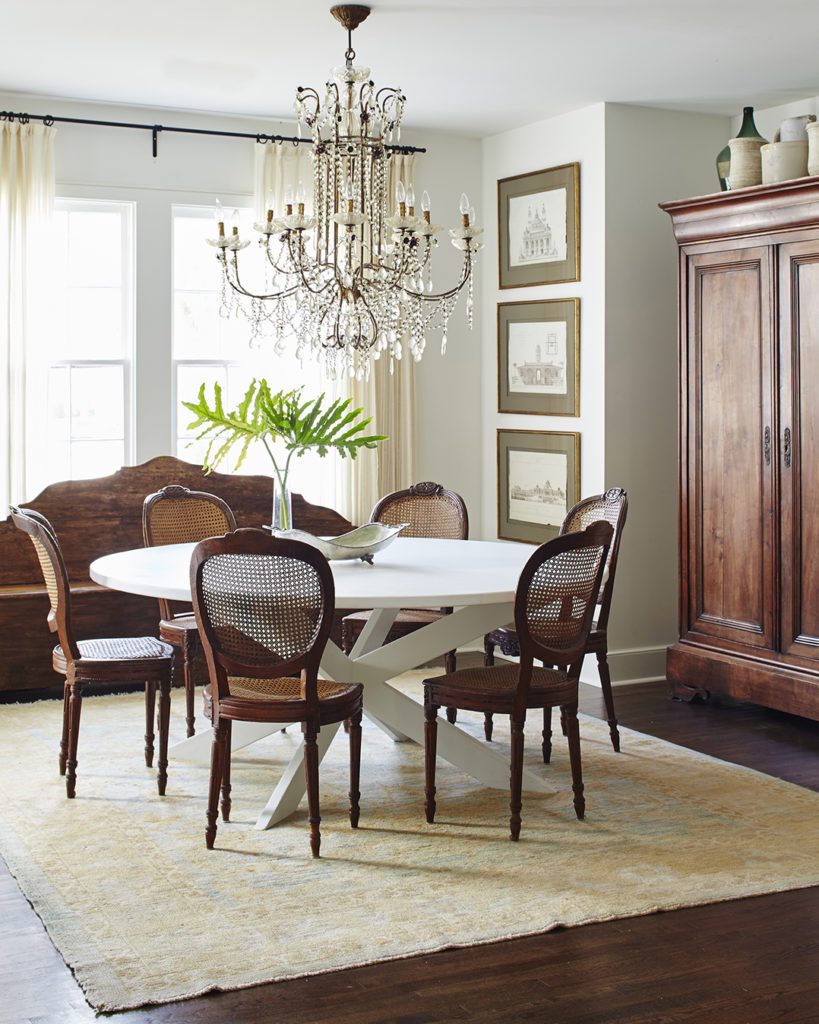 Of course, most of Gilbreath's work happens when the cameras are off. Some of her most memorable recent projects have included a high-rise residence inside Atlanta's Mandarin Oriental Hotel, a farmhouse for a family of seven complete with goat-proof rugs, and a beach house for a Grammy-winning singer—"total rock star but totally down to earth."
"At the end of the day, I'm designing for a range of client personalities," she says. "I have to figure out what makes them comfortable."
No matter how big or small the project, Gilbreath says her favorite aspect of her job is building relationships along with beautiful homes. "We get inside people's really personal spaces," she says. "I have to know where they drop the keys, where they hang their towels. We learn their every single move. No questions asked, we become fast friends."
The home the Gilbreath family now inhabits is actually the 12th Ashley and Barrett have purchased and rehabbed in Montgomery in a dozen years. Most have been more than 100 years old and began in varying states of disrepair. "It's kind of like a disease," she says with a laugh. "I can't walk past a house that I know I could fix. I know enough about construction to be relatively dangerous."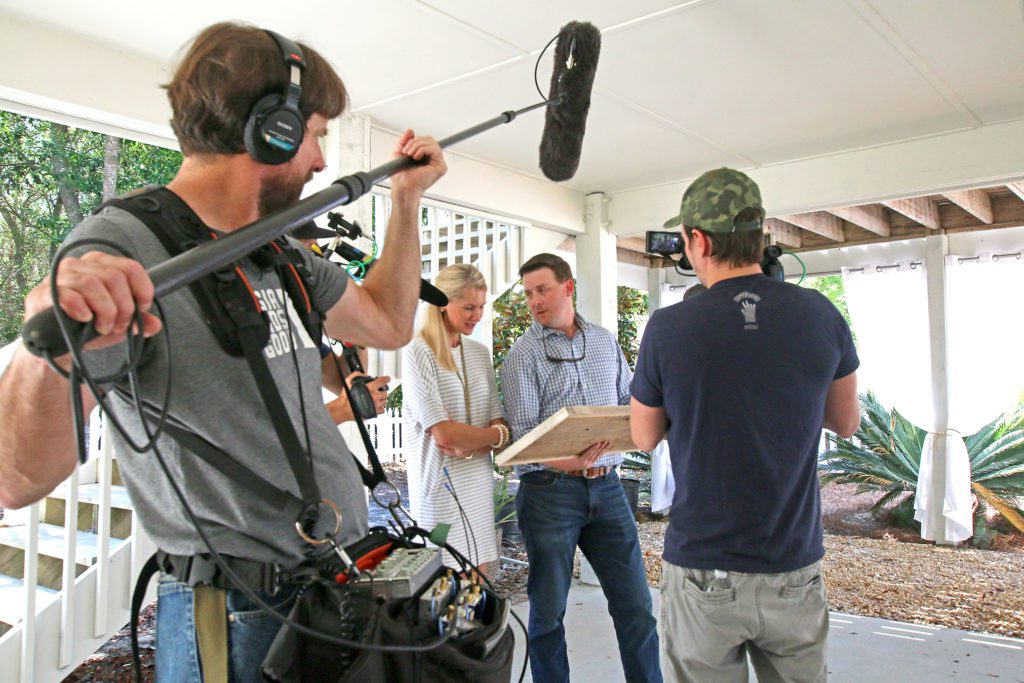 Their newest abode, which is in midtown Montgomery within walking distance of her studio and shop, was built in the 1940s. With help from architect Chris Tippett of McAlpine Architecture, the couple added a second story and another chunk of ground-floor living space. The work was completed in time for the family to move in just a month before their youngest child was born.
Within the walls—which Gilbreath refreshed with features like arched doorways and old wood accents—her focus has been on filling each room with timeless pieces that will endure and add character. Atop that classic base, she layered a blend of large-scale pieces, contrasting textures, and warm and cool shades. "I like to have options," she says. "There's nothing more fun than mixing—it shakes it up, makes it less boring. A space should look like it's been gathered over time."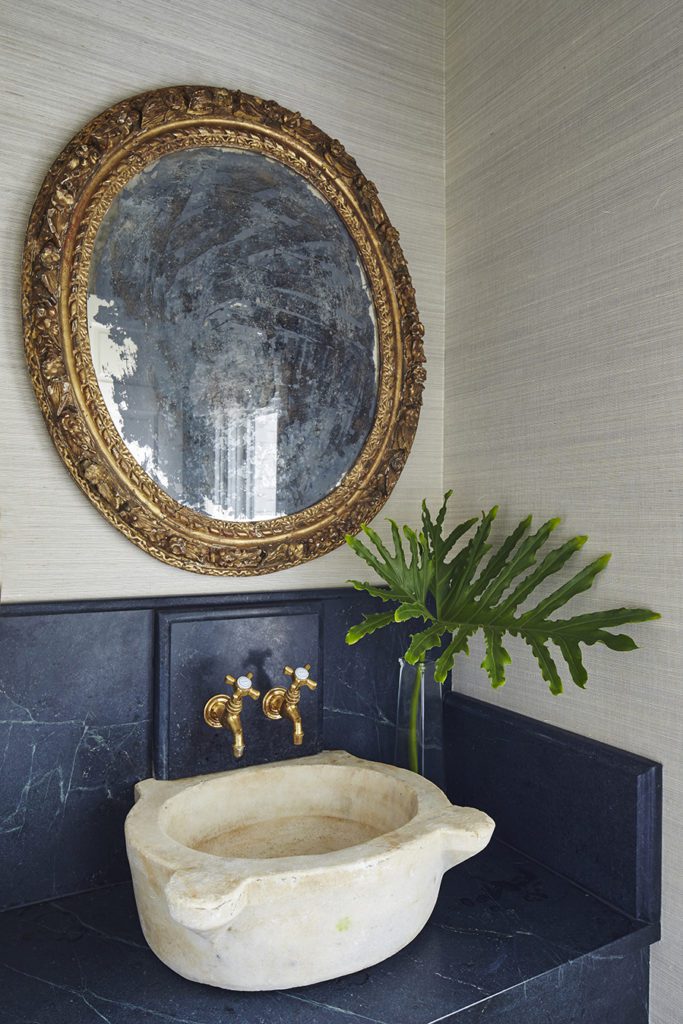 The new back porch is a favorite spot to watch the sunset, and with its outdoor fireplace, it also brings back Gilbreath's childhood hearth-front memories. She and her family still make the drive back to Baton Rouge to visit her parents as often as they can, and she says she is looking forward to attending the Auburn game in Tiger Stadium on October 14.
Even with her career on the rise, Gilbreath's clear priority is her own family. "You only get this little chunk of time with these kids," she says, adding that her own brood frequently visits job sites and showrooms with her. "If I need to be home with them, there's nothing more important than that."
---
Find out more about Gilbreath's design firm at ashleygilbreath.com. And check out the exclusive design tips she shared with inRegister here.
---
Click on the photos in the gallery below for a closer look at the Gilbreaths' home: