Simple advice for moms ahead of sorority recruitment
Here we are again…..recruitment. It's one of those times that can be just as exciting as it is scary. The cuts, conversations and even bid day are all new and exciting; but—for many potential new members—also anxiety ridden. As a mother of three sorority girls at LSU who didn't end up at the same houses, Susan Maxwell has an understanding of the crucial role a mother plays throughout this experience.
A mother's main role in rush is simple: To help ensure her daughter ends up exactly where she belongs. A Kappa Kappa Gamma legacy herself, Maxwell taught her girls to be sweet, confident and open to every house they enter. She also advised her girls to make a pros and cons list of each house after every party and compare their core values to those of each sorority.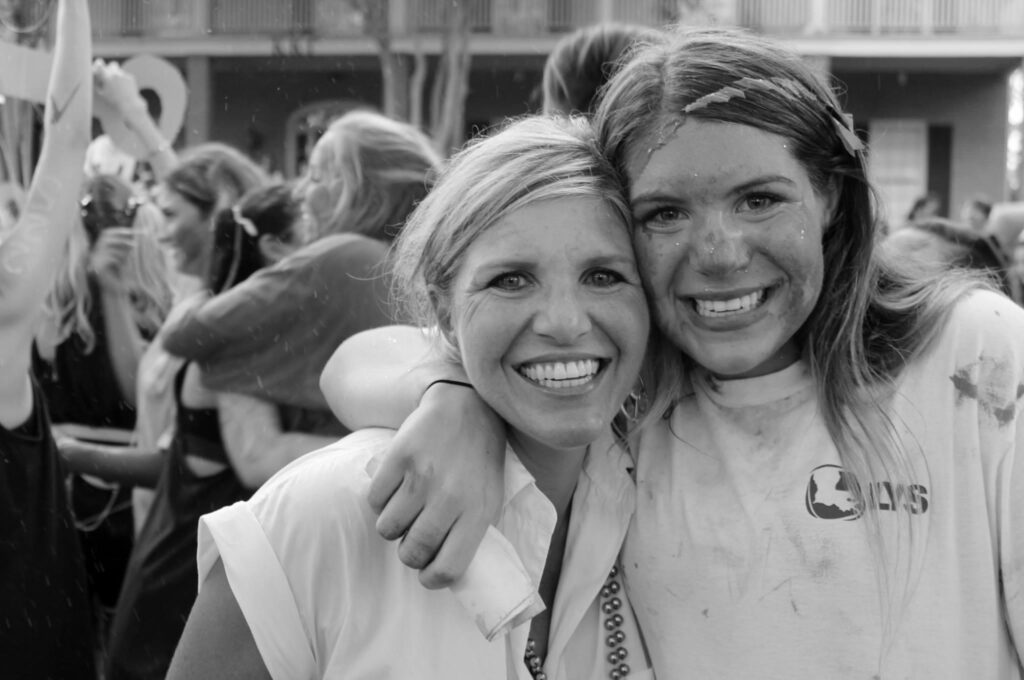 "Girls always have a preconceived notion of what they think each house will be like," Maxwell explains, "and, oftentimes, they're nothing like what they expected."
Maxwell's daughters were frequently surprised their favorite house was different than their friends' first choice. "You have to tell your girls repeatedly that this is their own decision," she says. "Not their friends, and not their mothers."
A mother can also anticipate the likelihood her daughter might become stressed, overwhelmed and very emotional during recruitment. So, it's important to express support.
"The best advice I can give to a mother with a daughter going through rush—especially for the first time—is to stay in touch, but to not be overbearing. Let her call you when she is ready to talk on her own terms and wants to just decompress," Maxwell says. "Rush is such a fun experience for your daughter, and you want to support her, while letting her make her own decision."
---
For more recruitment tips, check out this story from the inRegister archives. And subscribe to the inRegister@Home newsletter here.