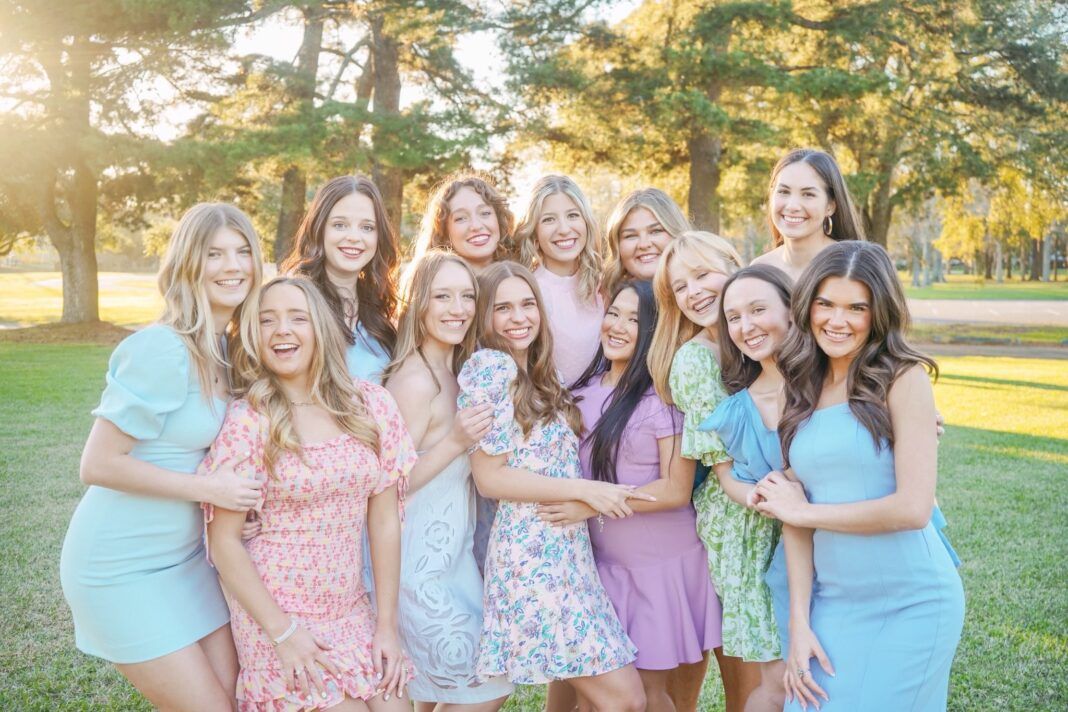 It's almost time for sorority recruitment. Here are some tips for potential new members
'Tis the season! Rush season, that is.
LSU hosts one of the largest sorority recruitments in the country. That fact alone can be daunting to girls entering the process for the first time. Don't worry, though. We're here to help.
We reached out to LSU Panhellenic Council director of recruitment marketing Lauren Tucker for her go-to tips for recruitment preparation. Read on for all of her insights, and share this list with the potential new member in your life.
Stay true to yourself. It's so easy to get caught up in what you "should" wear, how you "should" act and what you "should" think. Stay true to yourself and be confident in who you are in your interactions on and off LSU's Sorority Row. For example, prior to recruitment, write down three goals you plan to accomplish in college. With these goals in mind, reflect on how the girls in each house you visit would aid in you achieving your goals.

Come prepared. There is nothing worse than being on the Row in 90-degree heat without a refresh. Pack your PNM (potential new member) tote bag with goodies to last you through the four days of recruitment. Bandaids, an umbrella, deodorant, breath mints—the list can go on forever. Girl Talk, the go-to for all things recruitment, has a short list of helpful items to aid you on the Row, and your Gamma Chi (recruitment counselor) can also suggest useful items.

Know your resources. LSU Panhellenic Council provides many resources to ensure you are well educated on all things recruitment. Whether it be your Gamma Chi, PHC (Pan Hellenic) recruitment exec, Girl Talk, LSU Panhellenic website, our PNM LinkTree, etc., there are a multitude of places and people to answer your questions and assist you along the way.

Have fun! Sorority recruitment is a once-in-a-lifetime event. Make the most of it! Many active sorority members' favorite experience of recruitment is bonding with girls in their Gamma Chi (recruitment) group and the feeling of finding their home. Enjoy it!
LSU recruitment will be held August 16 through 21 on campus. Registration is open until August 7. And as always, geaux Tigers!
---
We're running down all things recruitment in the weeks ahead. Subscribe to our newsletter, inRegister@Home, to follow along.