From the September Issue: It's all about decor, darling
Looking around the mid-century cottage of Angela and Jody Hammett is something like a treasure hunt. Guests might discover anything from a purple-dyed cowhide to Louisiana art to twisted branches braced against the wall.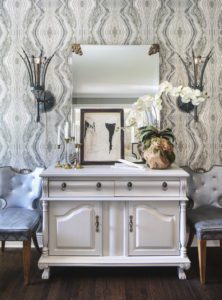 Owners of a retail space in The Foyer known as Après as well as a spot in The Market at Magazine and Sixth in New Orleans, the Hammetts have always shared a love for the vintage and the one of a kind. Twice a year, they make the trip to their favorite antiques market in Round Top, Texas.
While their shops fuel their mutual passion for antique shopping, some finds are just too good to give up. Angela and Jody's home is filled with pieces from their various escapades to Round Top. "We like things that no one else has," says Jody.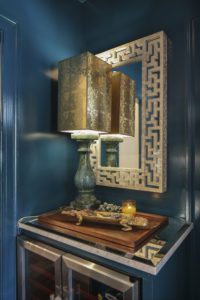 They found their home, built in 1947, like they find their antiques: by happenstance and using a keen eye. It was in the process of being renovated, which gave the Hammetts all the more opportunity to use their creative instincts to transform it into the perfect fit for their family.
The interior of the home is constantly changing with new antiques, rare eccentricities and ongoing DIY projects. "We move furniture around a lot, and we aren't afraid to change out the accessories when we find something new," says Jody.
The couple says their personal style and preferences have evolved over the years from traditional and classic to eclectic and unusual. They expect that evolution to continue. "The next house we do will probably be really modern," says Jody. "We just love the process."
Read more about the Hammetts and their passion for unique interiors in our article from InRegister's September issue, available on newsstands now.