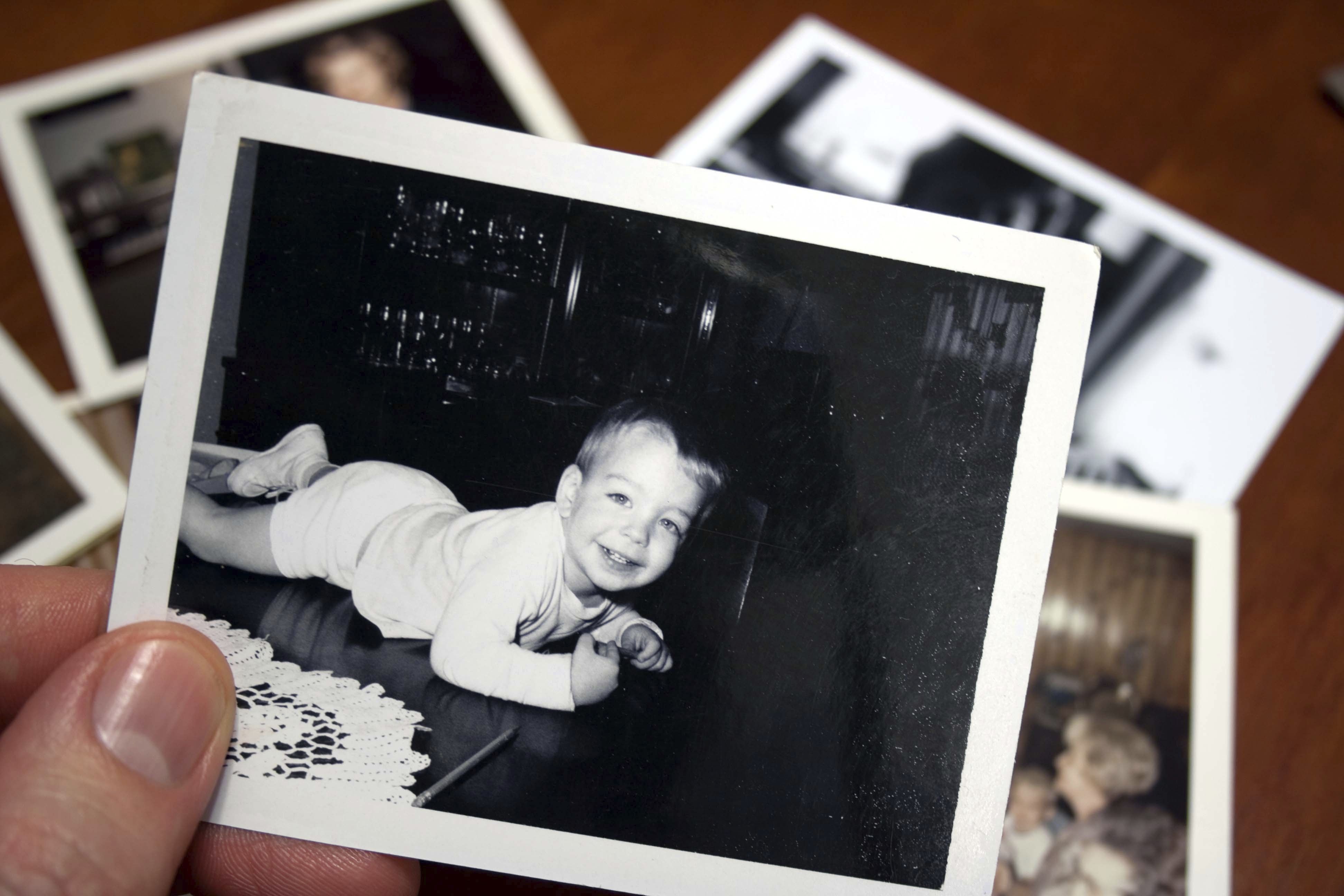 The poster read, "Join Kappa Kappa Scrappa today!" I glanced up and took a hard look at my surroundings, seeing them with new eyes. I was in a scrapbook store in a strip mall, miles from my home. Aisles of colored paper, stickers and lettering to fill homemade scrapbooks were lined up to attract patrons. A number of long tables dominated a corner—the perfect spot for scrappers to gather and cut photos together.
As an easily-obsessed-but-not-so-crafty new mother, I was alarmed.
As a Kappa Kappa Gamma alum, I was highly offended.
I put down the scalloped-edge scissors, the die cutter and a pack of stickers with a beach theme and backed out of the store.
That was 12 years ago, and that about ended my photo journaling for good.
And I had wanted to be so superstar.
Scrapbooking became a verb around the time that my oldest child was born, and I was determined to document his first everything. First haircut, first tooth, first time he sat up, first time he retched up solid food. Nothing was to be missed. Nothing. After all, this First Year of Your Life book was going to prove that I was there, that I was watching and that I was taking pictures like a maniac because I loved him the most.
"See how much I loved you? I not only took a picture of you in the bathtub, I backed the photo with a contrasting color, die cut a yellow rubber ducky to put next to the picture, and stuck bathtub stickers on the page that look like bubbles coming out of the water. I looooooovvvvvveeeed you."
This is an imaginary one-sided conversation, of course, because I'm pretty sure that he's seen the book only in passing once, and he wasn't very interested. I must have been in the kitchen.
After my son's year of firsts, the other three children joined our family in a flurry. I have random photos of No. 2 and No. 3 shoved into their monogrammed baby books. For poor, pitiful No. 4, my husband and I don't even have memories. The first thing that either of us can recollect about her, we had a 2-year-old toddling around trying to enter the mayhem that happens when four children are born within five years.
And then came the digital camera.
It was shiny; it was slick. It took photos that you could see instantly, and it stored photos so that you never had to print them out. Ever. Professional photographer friends of mine were slow to change. They didn't want to compromise the quality of the photo. But everyday people around the world rejoiced. No more stacks of unwanted pictures shoved in a cabinet.
So while there may be few photos in my children's baby books, there are now approximately 46,896,978 pictures on my computer. Should I edit the photos down to a reasonable number? Of course I should. Should I print out the best of these? Yes indeed. Will I ever do it? Doubtful.
I dream of having a week alone where I go through every photo, every certificate and every lock of hair that I have crammed under my cabinet and do the baby books up right. Pipe dream.
When the kids want to see pictures of themselves, they have to park it at our desk in the study and scroll. And there are no fuzzy stickers or creative lettering to tell them how much I loved them. I may never be initiated into Kappa Kappa Scrappa, but I know that I have a sisterhood of slackers out there with good intentions smothered by everyday demands and the ease of electronics. Let's make up a handshake.