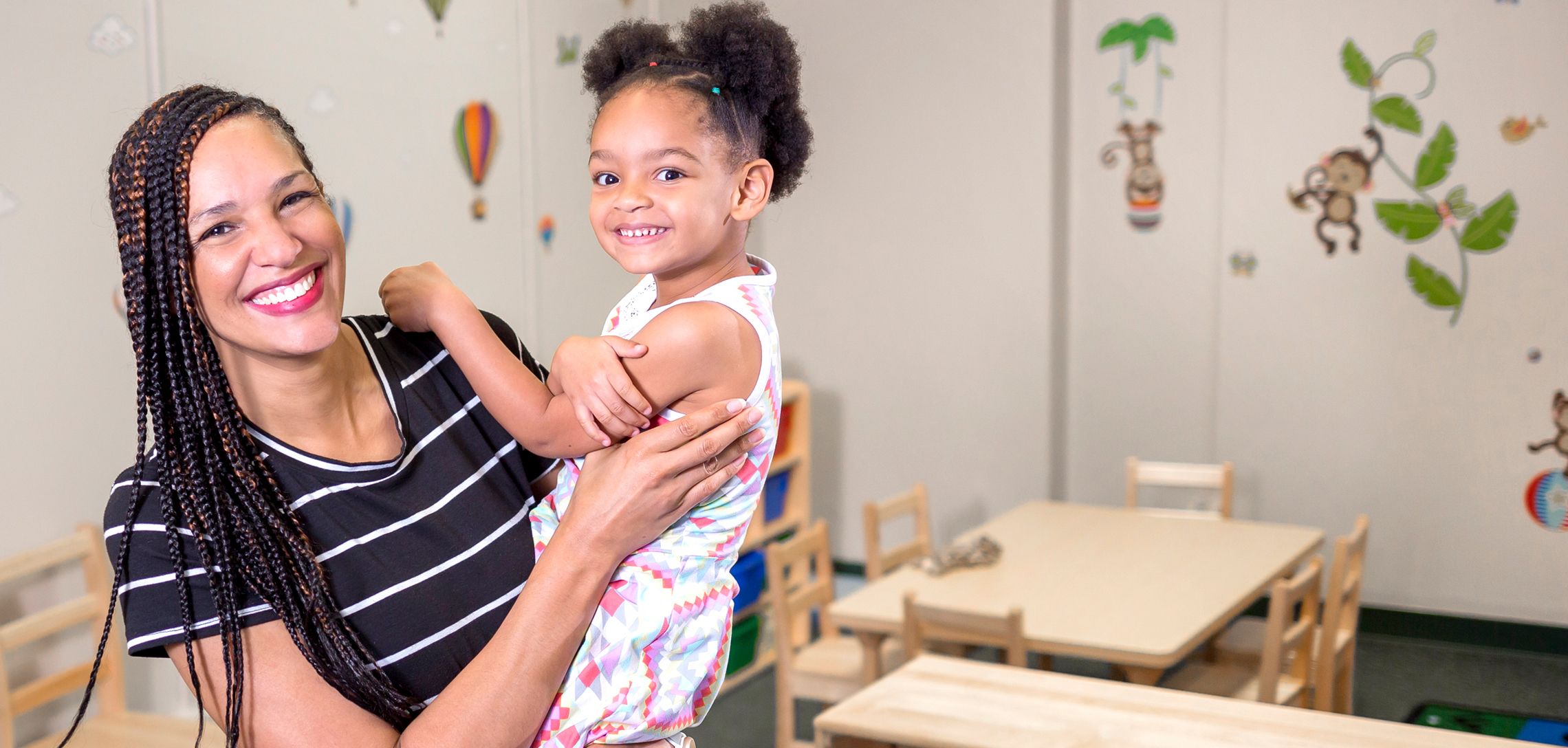 School Daze: Local experts give advice for finding calm amid the 2020 school chaos
Ivy Barnes was worried. Would it be safe to send her kids back to school this fall during the COVID-19 epidemic? The unfamiliarity of the virus and the search to find factual information about it had left the local stay-at-home mom on edge.
"This has just felt so extreme," says Barnes. "It's not like, should I start solids at six or seven months? These are serious health and life decisions. For me, that's been the hardest part—not really knowing a solid source for information."
Barnes has coped with COVID-19-related stress by taking daily walks and with yoga. She also tries to keep her house as orderly as possible with eight people living, working and learning from home. Barnes, whose six children range in age from 3 to 15 years old, says her anxiety lessened a bit when the East Baton Rouge Parish School District announced students would learn remotely from home until after Labor Day at least. "I wouldn't want them to be back in school full time right now," Barnes says. "I feel really good about our schools' plan."
Local experts say it's totally normal for parents—and children—to experience anxiety and even depression as the COVID-19 epidemic affects yet another school year. Ally Bayard, a licensed professional counselor who works with students at St. James Episcopal Day School, and Anna Long, a licensed practicing psychologist and associate professor in the LSU Department of Psychology, offer advice on how to worry less this fall as children head back to class—one way or the other.
"It makes sense that many parents and children are concerned about returning to the school environment," says Bayard. "For children, much of life is outside of their control. Schedules, routines and decisions are put into place for children every day, so when the world feels off-kilter, it makes sense that children would be particularly affected as they have less control over their worlds anyway."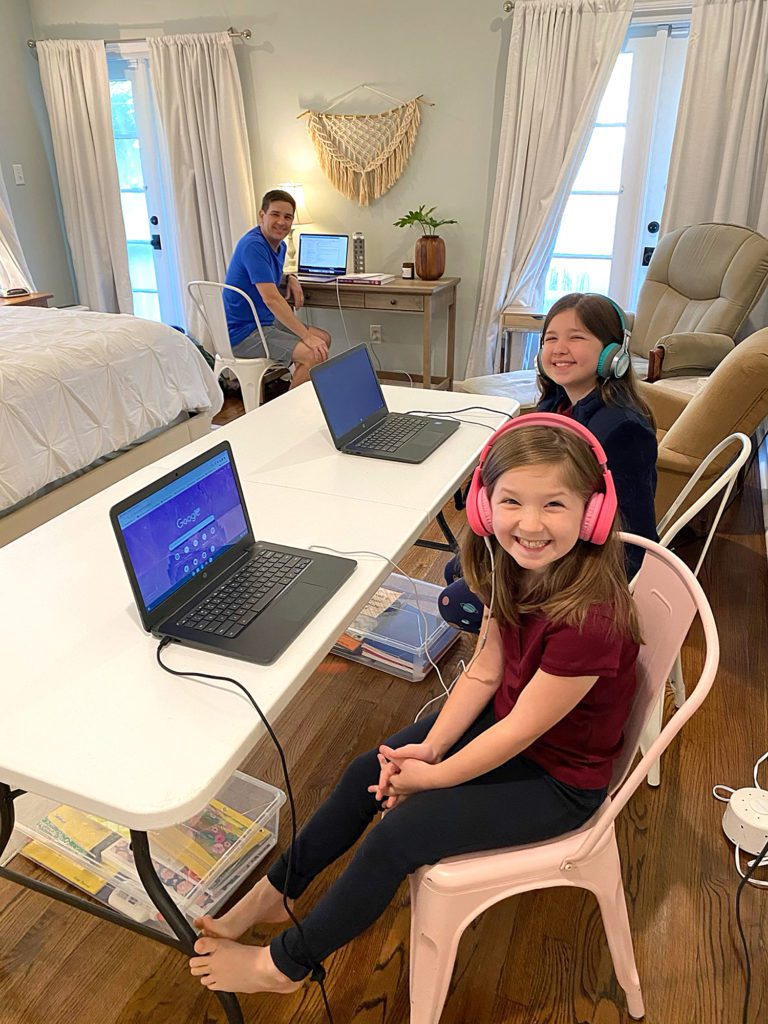 For younger children, anxiety can manifest in behavior changes like fussiness, clinginess, meltdowns or regressions, according to Long. Older children may experience problems falling or staying asleep, suffer from physical ailments like stomachaches, and have a more difficult time paying attention in class, she adds.
Long, who counts crisis response as one of her specialties, wrote "Helping Kids Cope with COVID-19" for distribution to parents from LSU's Office of Strategic Communications. She advises parents to create a consistent schedule or routine for their children because it's that structure that gives children a sense of safety and security. "It's also really good for us as adults," Long says.
She also urges parents to ask their kids how they are feeling and if they have any questions or concerns about going back to school. Then, listen to them and provide accurate information that balances fact with reassurance. If a child tells you they are worried they will get infected with COVID-19 at school, a parent could say they understand their concerns and show the different things the school is doing to keep students safe, Long suggests.
Don't over-respond or provide too much information that kids aren't asking about in the first place, Long says; that can undermine healthy coping. She also recommends that parents monitor the amount of COVID-19 exposure their kids may be accidentally absorbing like the evening news or an adult's phone conversation.
Bayard, who recently launched Sparenting, a fully digital resource providing parents personalized education and support through messaging and virtual consultations, advises that parents should acknowledge this is a difficult time by accepting their own worries and the worries of their child. "Precautions like social distancing have left many adults and children feeling isolated, lonely and fearful," Bayard says. "It is not wrong to acknowledge these emotions."
She also encourages parents to ask questions about what their child's school is doing to keep children and school staff safe and engaged. "Sometimes having information is all we need to reduce a great number of concerns," Bayard says.
Bayard constantly reminds parents and children that all this is temporary and that it will end one day. "Lastly, with the return to school, I encourage parents and teachers to really check in on their students," she says. "Some children are legitimately afraid that they are going to get the virus and die. Others are afraid to spend time with their parents or grandparents out of fear of spreading the virus, even if they have no reason to think they themselves have been exposed."
A parent's outlook is also important when trying to help a child. "You want to think about you as a parent, what you're modeling," says Long. "They are paying attention to your stress response to this, so if they see you stressed out a lot, that's going to cause them to be more stressed."
Long has seen adults stressed over helping their children learn from home during the workday and the quality of their kids' education. But all students are in the same boat right now and kids will be able to catch up, she notes.
What should you do instead? "Focus on how you can make the most of your kids' instruction in the here and now," Long advises, "and don't worry so much about things further in the future."