Publisher's Letter: My holiday how-to
---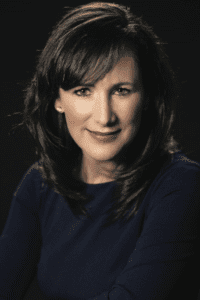 Long ago there were rules that people followed. No white after Labor Day. No chewing gum in church. No smoking unless you were under a roof. (Sorry, that was my sorority's personal rule. And while I didn't smoke, I found that rule to be fabulous.) Although I'm nowhere close to being considered a rule follower, I love rules that make my life easier. And I usually get behind them full force.
Favorite rule of ole: No decorating for Christmas until after Thanksgiving.
You can Ba-Humbug me all you want, but you must admit that this year homeowners pulled out the tinsel and tree toppers well before Thanksgiving. Exterior lighting in snowflake motif was going up the day after Halloween. Holiday songs were blaring from cars at red lights. Retail stores were decorated in red and green. Ugly Christmas sweaters were worn in public. (Or is that just the chunky, 1980s sweater trend?)
I can't keep up because everything wrong is right these days. Where are the rules that work for me when I need them?
So I've decided to make a few holiday rules of my own for good measure.
1. No live birds from Santa. This rule is directed to my youngest child, who is determined to get a conure for Christmas. This bird is a member of the parrot family, may have the ability to talk and sing, and lives for more than 20 years. So that means when my daughter brings her own daughter to visit—years in the future—that dang bird will still be talking and singing and driving me crazy. If we as a society decide, collectively, to agree on Rule No. 1, it should go easier for me.
2. No Christmas cards mailed before the turkey trot. Look, I know that you and your adorable, color-coordinated family organized your holiday photo in March, before Junior got his braces on. And that's just precious and proactive of you. But there are some of us trying to slide in without having to tag on an "and Happy Mardi Gras, too" addendum on the card, so save us all the holiday angst and put them in the mailbox on Black Friday. You still win the mom game.
3. No cookie exchange. Can you just invite me over for cookies? I love cookies. Especially chocolate chunk cookies with a little extra vanilla and almond splashed in the mix. I'll bring over my cookies, and I must admit that they're spectacular. But I don't want Roda's grandmother's hard gingerbread cookies touching Celeste's scrumptious peppermint macaroons (see the struggle?) in the holiday bucket I'm putting all the cookies in. When I get home, the whole crumbled clump tastes like mint and flour. Let's just meet for lunch, and I'll bring some good treats.
4. No dressing like our daughters. I thought I'd throw this rule in to see if anyone would bite. If everyone followed this rule for just one year, it would be a Christmas miracle. Plus it would make my life easier. Why? Because I wouldn't feel the need to Keto and kickbox and cram myself into some python pants made for a tweenager. I could, instead, exercise my God-given right to relax in a pair of oversized sweatpants. Which leads me to Rule No. 5.
5. No starting your New Year's resolution early. Nothing is more depressing than a family member on a diet during the holidays. If you are fasting, Lord have mercy, don't bring it up at the Christmas dinner table. Or over cocktails when you are choosing to consume a mocktail. Or during the cookie exchange, when you are peddling your gluten-free variety sans sugar (not going in my bucket!). And please don't tell us how you ran 16 miles this morning before making a cauliflower mash side dish and posting the food pics on your recipe and fitness blog. Just don't. Save that foolishness for the new year and sit back and enjoy the holidays for a change.
There's a spot right next to me and Roscoe the conure on the couch. Don't mind my sweatpants.