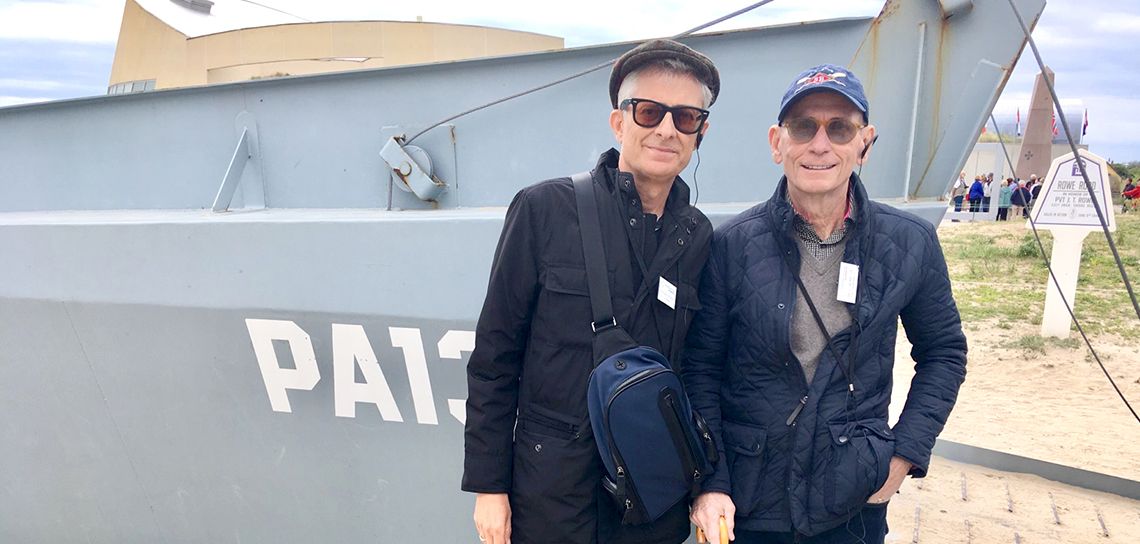 Patriot salute: A visit to Normandy on the 75th anniversary of D-Day
---
'It was like being on sacred ground to me," says interior designer Bill McMillin about standing on the beaches in Normandy on the 75th anniversary of D-Day. "All the blood shed and the lives lost to save the world for the rest of us. How could one be on that beach and not tear up or feel huge compassion and pride for those young guys?"
McMillin has long been interested in D-Day, an invasion he considers the most important event in American history. He took a Smithsonian cruise with tour guides David Eisenhower, President Dwight D. Eisenhower's grandson, and Julie Nixon Eisenhower, daughter of President Richard Nixon. Eisenhower shared that no other nation could have crossed that much distance with so much power. It was brilliantly planned and executed.
"I imagined the Germans looking out from those slits in their bunkers and seeing, to their surprise, 7,000 ships coming at them," recalls McMillin. "The guns, the bombs, the screams. What a deadly, bloody, horrific scene. There is no other way to describe it."
McMillin learned that the weather played a part in the plan's success. The rain and wind had been horrible, but a weatherman saw an 18-hour window that showed clearer skies. The Germans, not expecting the weather change, were completely caught off guard.
"I have always wondered and admired how so many Americans had that much courage, patriotism and just raw guts to jump out of that landing craft, and with all the obstacles facing them in the water, on the beaches and with the enemy firing at them," says McMillin, emotional at the site and emotional in the retelling. "How proud I have been of them."