Party-hosting prerequisites from Best Dressed honorees
Dinner parties. They are the perfect mix of friends, food, drinks and conversation. Every dinner-party guest knows not to show up to the party empty-handed, and every host knows not to try a new recipe that night. These are, arguably, the golden rules of dinner parties. Every party is different, and hosts usually have their own bits of flair when it comes to throwing their dinner parties. To steal a few great dinner-party ideas, we asked some of this year's Best Dressed honorees to share their 10 essentials for hosting an at-home bash.
---
Shannon Barksdale Mahon, owner and designer at Mint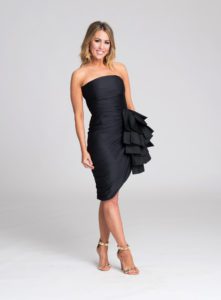 1.My husband!
2. My favorite one-man band, Micah Lipsmeyer
3. A fully-stocked bar with my fave Champagne, Piper-Heidsieck, and my husband's favorite old-fashioned served in my grandmother's vintage glasses
4. Invitations from the Queen Bee
5. Flowers by Lance Hayes
6. Cheese board by Gourmet Girls
7. Party decor by my girlfriend's company, Trumpets
8. Cookies by Silly Gilly
9. Something personalized by Katie Scarlet Designs
10. Balloons to complete the festive decor–my go-to is Victoria's Toy Station.
---
Kenny Civello, cardiac electrophysiologist
1.A big round table. I hate squares and rectangles because you can't talk to everyone at the party!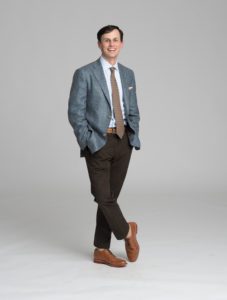 2. A mixed drink to start the night out. We are certainly not mixologists, but my wife typically likes to make a big batch before the party.
3. A playlist and background music
4. Good friends and family
5. Plenty of bottles of water on the table, good wine and a themed menu
6. Conversation that is not just small talk
7. Plenty of time to hang out after dinner
8. Dessert and good coffee
9. Friends who like to do dishes
10. Uber
---
Brooke Bickley, wife, parent, community organizer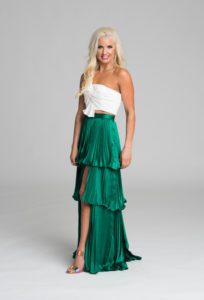 1. Music and lighting really set the mood and create an inviting atmosphere.
2. Charcuterie board, because there is nothing more delightful and delicious
3. Candles, because they create an inviting sense of warmth and elegance with a festive fragrance
4. A centerpiece that creates a statement piece that reflects me and my home
5. Glassware, because everything tastes better out of a gorgeous glass, right?
6. A great caterer. When you're not a great chef, it's imperative to let someone else handle that.
7. Presentation that can show my personality, style and love of entertaining
8. Fresh flowers add a welcoming ambiance to any party.
9. Favors–whether it's something to match the theme or just a happy take-home, gift-giving shows my appreciation and love for others.
10. Guests–nothing is better than delicious food, fabulous friends, family and fellowship.
---
Ashley Uter, mom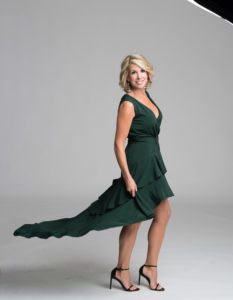 1. My husband, because he is the chef!
2. Good music to get the guests in party mode
3. A beautiful, creative table setting that incorporates fresh flowers and greenery
4. Ambient lighting, including candles placed throughout the room
5. A fun cocktail with a recipe displayed along with a clever name
6. Choices of white and red wine to pair with the dinner selection
7. A charcuterie board that includes cheeses, olives, artichokes and smoked meats
8. A meal to impress guests comprised of a mixed-leaf salad with homemade sensation dressing, fresh Gulf fish caught by the chef himself, grilled vegetables and pesto tortellini
9. There is always enough room for dessert! How about a homemade key lime pie with whipped cream to finish off the meal?
10. Lastly, lots of laughter and memories made with great friends!
---
Kristy Parks, unpaid Uber driver, aka stay-at-home mom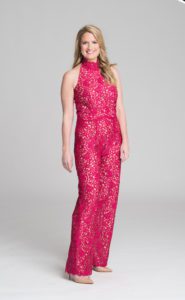 1.Plenty of alcohol: beer, wine, liquor, mixers and all the garnishes!
2. A beautiful array of flowers
3. A music playlist that coordinates the theme of the party or the time of the year
4. Plenty of help prepping my house and cleaning up after the party
5. A chef to prepare the food so that I can enjoy visiting with guests
6. Plenty of ice. You can never have too much!
7. Red wine stain remover–just in case!
8. A babysitter to watch my little one
9. My Uber app–just in case anyone needs a little "help" getting home
10. More alcohol. It's the same as ice, you can never have too much!
---
Paula Davis, commercial real estate agent, Waters & Pettit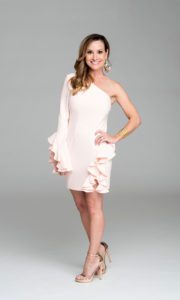 1. A plan, and my very helpful husband, so that I am completely prepared by party time
2. A signature cocktail to greet guests as they arrive
3. Fresh flowers and scented candles spread throughout the house
4. A well-stocked bar
5. Music–usually jazz
6. I almost always use our wedding china and Waterford crystal stemware
7. My husband's grandmother's silver
8. A great tablescape with fresh flowers and tea lights
9. A small guest list so that the dinner party is more intimate
10. Last, but certainly not least, a fabulous dessert made by my daughter, with a wine pairing. A favorite is Biancospino Moscato D'Asti.
---
Mike Polito, CEO at MAPP
1. A great playlist (Sinatra, James Taylor, The Beatles and Flo Rida are musts)
2. Dessert … chocolate
3. Martinis–Ketel One up with olives
4. A great cabernet
5. My wife, Lexie
6. Menu by our favorite caterer, Gourmet Girls
7. Lots of laughter and sharing stories!
8. The perfect invitations
9. Champagne for Lexie
10. All of the details and decor planned by Lexie Land
---
Kim Truesdale, hairstylist
1.A fun group of friends!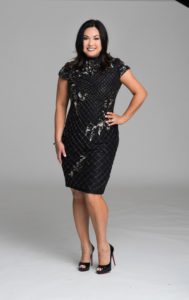 2. A signature starter cocktail. My go-to drinks are a couple pitchers of Hawaiian mimosas or cucumber martinis!
3. Music
4. Cheese board–I love goat cheese rolled in crushed pistachios and topped with fig jam, or baked brie with croissant topped with some blackberry preserves.
5. An interesting place setting
6. A unique appetizer
7. A delicious main course
8. Save room for a mind-blowing dessert.
9. Maybe a game like Jenga?
10. Turn up the music–it's time for dancing and singing!
---
For more on this year's Best Dressed nominees, check out the August cover story here.