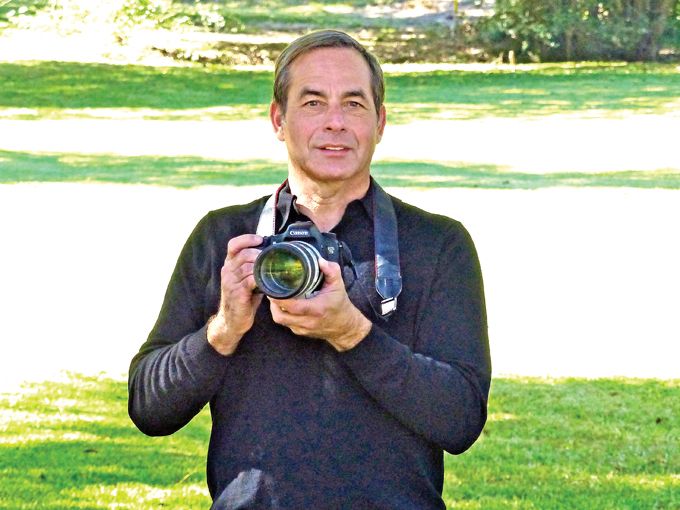 Off the page: Red Stick Region & Baton Rouge
Randy Roussel is an attorney by trade. He spends his days negotiating contracts, multi-tasking and trying to make the deal happen. So for pure enjoyment he takes pictures. And lots of them. He's compiled his favorite landscape shots into two coffee table books, Baton Rouge: Views along the Meander and Meandering through the Red Stick Region.
"Photography is a way to capture a moment in time—one that can never be relived," says Roussel. "It's also a way to capture an emotion or feeling."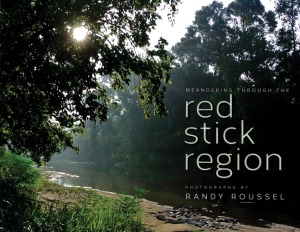 Roussel has long been seen with a camera in his hand, whether it was capturing a special moment at one of his kids' sporting events or stopping to snap the sunset while on a bike ride. He started posting a landscape photograph to his Facebook account almost daily with the tagline "Another Day in Baton Rouge" a few years ago, and his family and friends loved it. A few close comrades encouraged him to compile the photos into a book. One year later, Roussel found he had created two.
"The idea of my books is to create a sense of place for Baton Rouge.  It is more than a sports town, or the state capital," says Roussel. "It is a place with diverse neighborhoods, a strong sense of community, and a lot of beautiful and peaceful areas."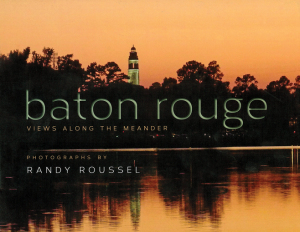 Baton Rouge features photographs ranging from a foggy morning along the riverfront to celebrating St. Patrick's Day in the Garden District. Red Stick Region takes a broader view of the area and is chock full of fantastic photos of old churches, basins and farms. Both books include inspiring quotes about the South.
"Many of the photographs are placed to compare and contrast the various elements of our community.  Many are attempts to find that special area to reflect on the days events," says Roussel. "I hope to inspire others to be proud of Baton Rouge, to understand its sense of place, and also to seek out the many areas to enjoy the natural beauty of the city."
Roussel's books are available in Baton Rouge at Cottonwood Books, Custom Linens, and Barnes & Noble, as well as at Octavia Books in New Orleans.