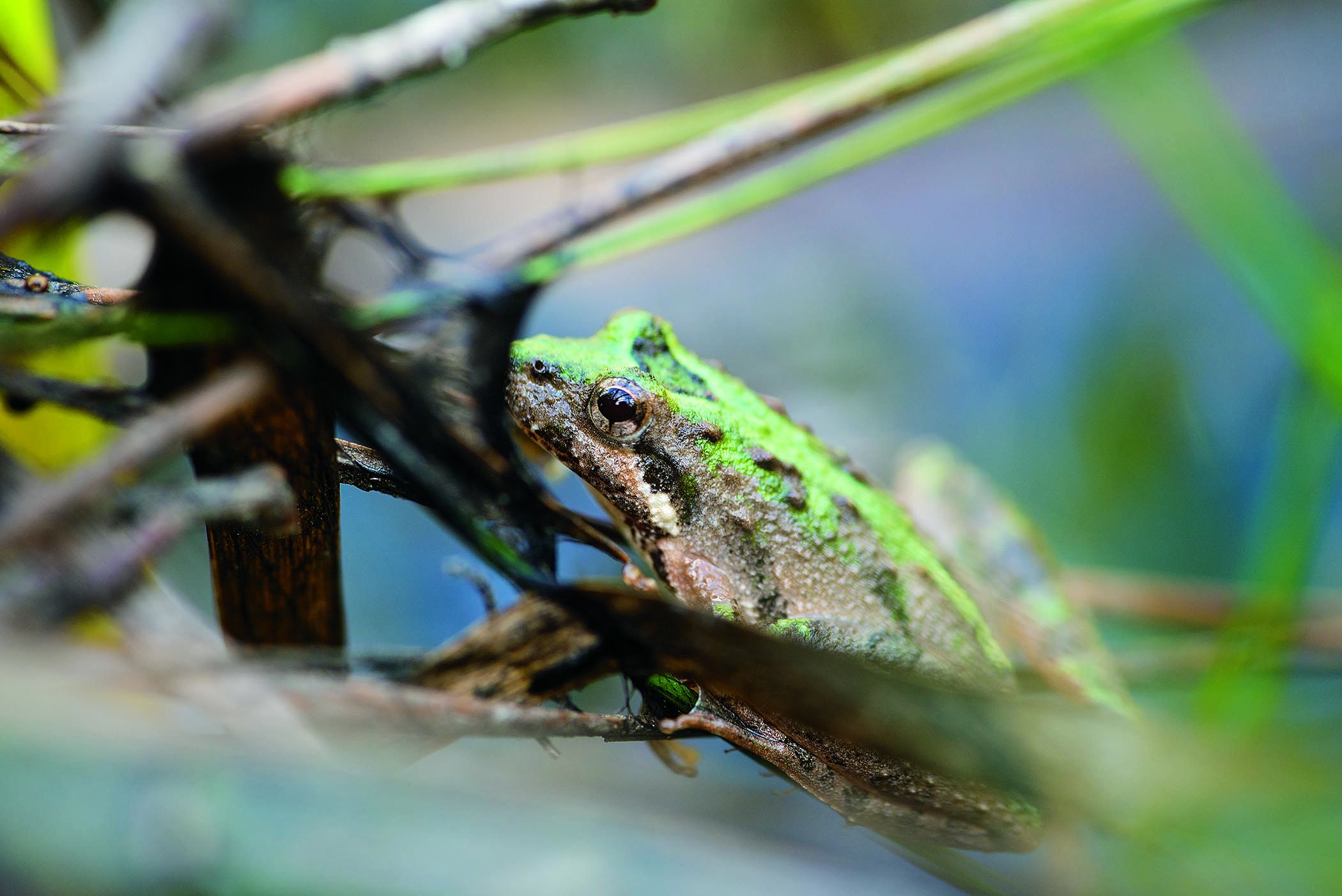 Off the Page: Louisiana Wild
Southern cricket frog. Photo by C.C. Lockwood.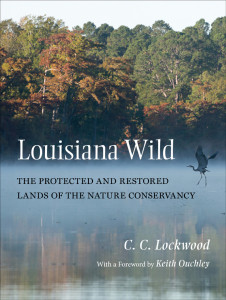 From watching the sun's first rays bring to life the quiet essence of the coastal marsh to spying an alligator glide through a bayou, Louisiana has scenes that adhere to your soul. Moss-draped cypress in the Atchafalaya Basin, wild azaleas along a creek bed, herons coasting across an open sky. These images don't leave you, even if you leave the state. The nature that defines Louisiana is unlike any other. And photographer C.C. Lockwood has captured these images for decades.
Recently Lockwood partnered with The Nature Conservancy of Louisiana to photograph the flora, fauna and wildlife found on 285,000 acres throughout the state managed by the group. Louisiana Wild: The Protected and Restored Lands of the Nature Conservancy offers readers an up-close glimpse of more than 60 properties from the maritime forests of Grand Isle to the steep contours of Tunica Hills, from the prairie habitat of Copenhagen Hills to the swampland lake of Cypress Island.
"You do not have to know why a bird chirps in an excited way or whether a cherrybark oak tree has simple leaves or leaflets," writes Lockwood, "but we should all know how close our good and productive life is tied to our natural world."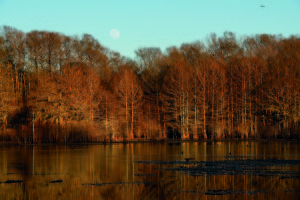 Lockwood's vivid photo narrative documents the diverse habitats found throughout the state in a compelling way. It serves as a reminder that we are intrinsically connected to the nature that surrounds us.
"No one works harder and few can capture the story of Louisiana's great outdoors like C.C.," writes Keith Ouchley, The Nature Conservancy's state director, in the book's foreword. "It is our hope that these images remind everyone how important it is to continue to conserve and restore our state's natural heritage so that generations to come can still experience that truly unique sense of place that is Louisiana."