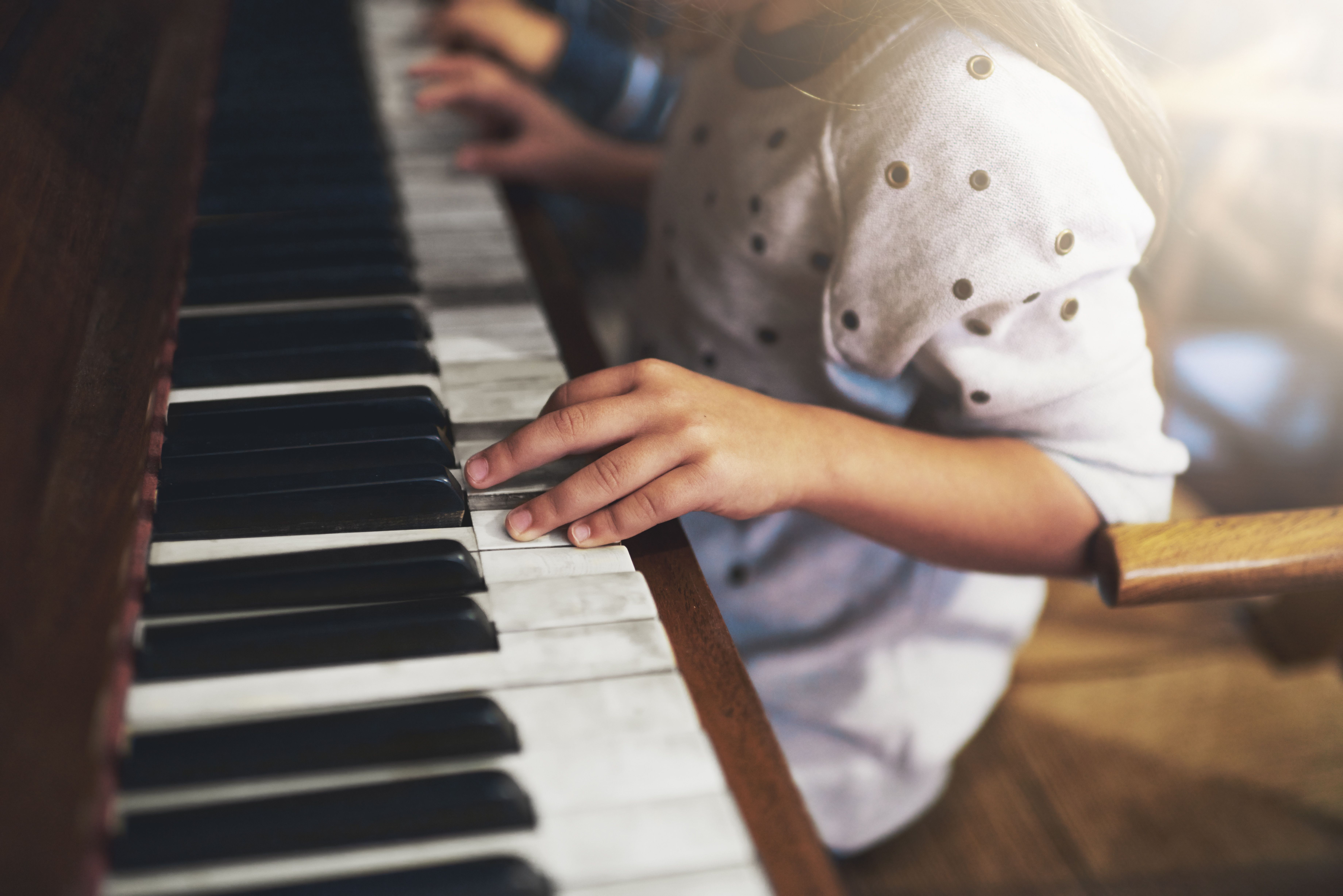 Moving up through music: How picking up an instrument could change your child's future
Confidence, composure, discipline, perseverance–these are just a few of the skills that Dr. Pamela Pike, associate professor of piano pedagogy at LSU, has observed in longtime students of musical instruments.
"Many parents have heard about the benefits that music can have on babies and young children," says Pike. "Of course, all of these abilities will not be developed fully in one semester. Children who make a commitment to study a musical instrument, and whose parents encourage them to practice consistently outside of the weekly lesson, develop musical skills and life skills."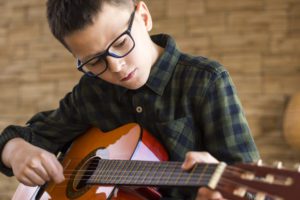 While typical instructional classes begin around age five, Pike notes that preschool classes which involve the participation of both parent and child can lay a firm foundation in musical skill. Classes such as Kindermusik and Musicgarten allow children to engage in hands-on learning that encourages explorative interest while also working on motor skills.
Once a child reaches school age, instrumental lessons allow him the opportunity to express himself both individually and in a group setting. While many parents lean towards one-on-one lessons with a specialized teacher, Pike emphasizes the advantages of studying an instrument in a group setting. "Group lessons allow children to develop social and collaborative skills while making music with peers and developing poise in performing for one another," explains Pike.
As confidence is an attribute that many children struggle with throughout school and into adulthood, Pike, as well as local piano teacher Katherine Tobey, have observed musical skill as one way children are able to become more self-assured and confident. These skills allow them to recognize their own personal abilities and achievements. When working toward the mastering of a specific instrument, children are motivated to push themselves in order to see the rewards reflected directly in their performance. While competitions and participation in bands and other ensembles adds a extra goal for achievement, Pike and Toby indicate that ambition toward personal growth is one of the most valuable takeaways of a foundation in musical instruction.
"In my experience, music lessons have taught children the value of working toward a goal," says Tobey. "This carries into everything they do, allowing them to be successful in all aspects of their lives."
If all of this has motivated you to look further into classes for your child, Pike has some tips to help you choose the teacher and environment that will suit your child best.
"Before beginning lessons, contact a couple of teachers in your area, participate in an interview where the teacher assesses your child's readiness for lessons, and be sure that the teacher understands your expectations for the child's music study," says Pike. "The relationship between children and their music teacher is potentially one of the longest student-teacher relationships that children experience. Take extra time to ensure that the teacher-student match is good and that the musical curriculum is one that can grow with your child."
Find a directory of many local instructors on the Baton Rouge Music Teachers Association website. And learn more about Pike and the LSU School of Music here.