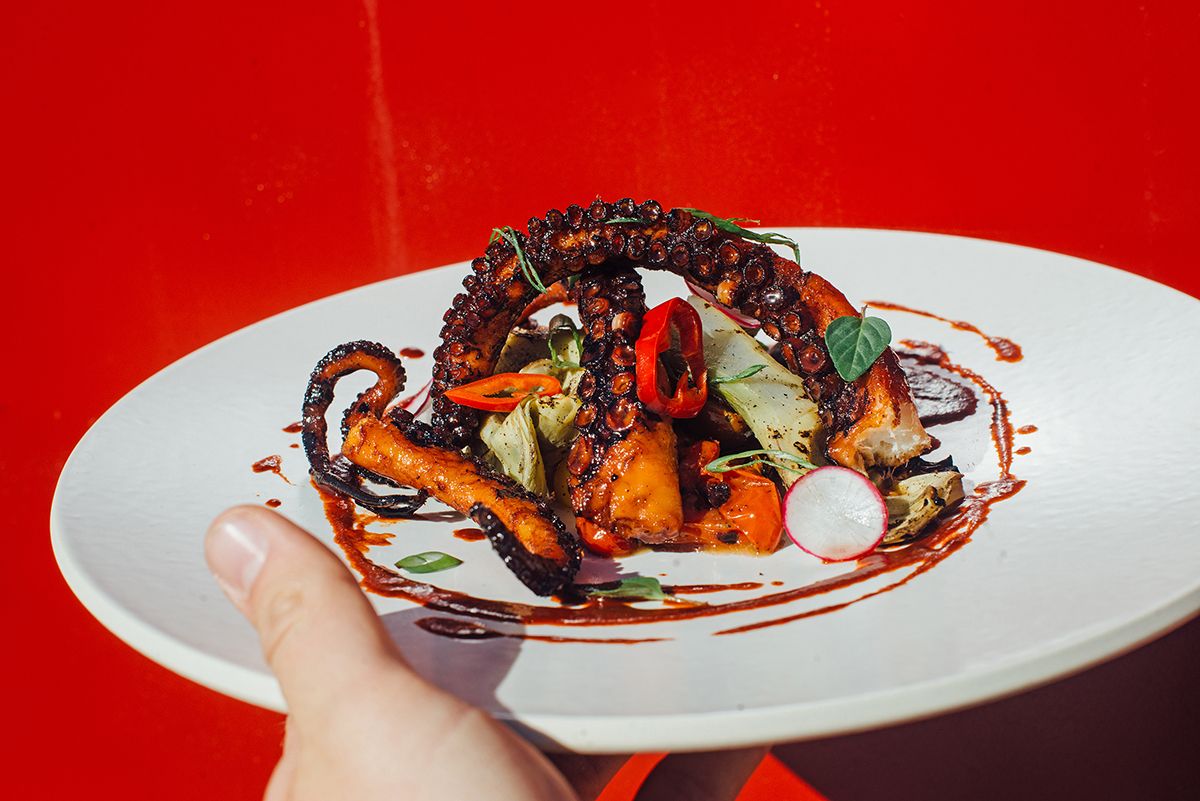 From the March issue: Young chefs bring new flavors to Baton Rouge
Anyone can conjure up the typical masters and chefs of cuisine in America—Masa Takayama's amazingly expensive Masa restaurant in New York City, or Emeril Lagasse's nominal restaurants in New Orleans—all of which come with their own brand of prestige and excellence. But talent doesn't limit itself to specific cities, regions or influences, and artists come in all shapes and sizes. Anything celebrated as a culinary tradition was once brand new, and here in Baton Rouge, a new breed of revolutionary dishes have begun to gain traction under the guidance of the city's youngest chefs.
Justin Ferguson, co-owner and executive chef of BRQ, started his career as a common dishwasher, but works now to produce unexpected twists on comfort food: pot pies with rabbit and goat cheese, for example, or specialty brisket few people could recreate at a backyard get-together. Eusebio Gongora, general manager and chef of Southfin Southern Poke, combines worldly traditions that suit a Southern palate just fine—combining Hawaiian-inspired seafood, West coast health consciousness, and Louisiana spices that don't skimp on flavor. Kelley McCann had already made a name for himself  as a local chef, but with his new venture, Kalurah Street Grill, he's bringing a touch of elegance to the former site of Chelsea's Cafe. Jourdan Fulbright, executive chef at Cocha, clues into evolving dietary preferences like vegetarianism, but amps up the volume to create unexpected dishes like duck gnocchi, pancetta, soft-cured egg and asparagus.
To learn more about these up-and-coming chefs and their must-eat dishes, check out our cover story from the epicurean-themed March issue of inRegister, available on newsstands now.